Ukraine crisis: Moscow threatens to cut gas supplies to Europe in retaliation for sanctions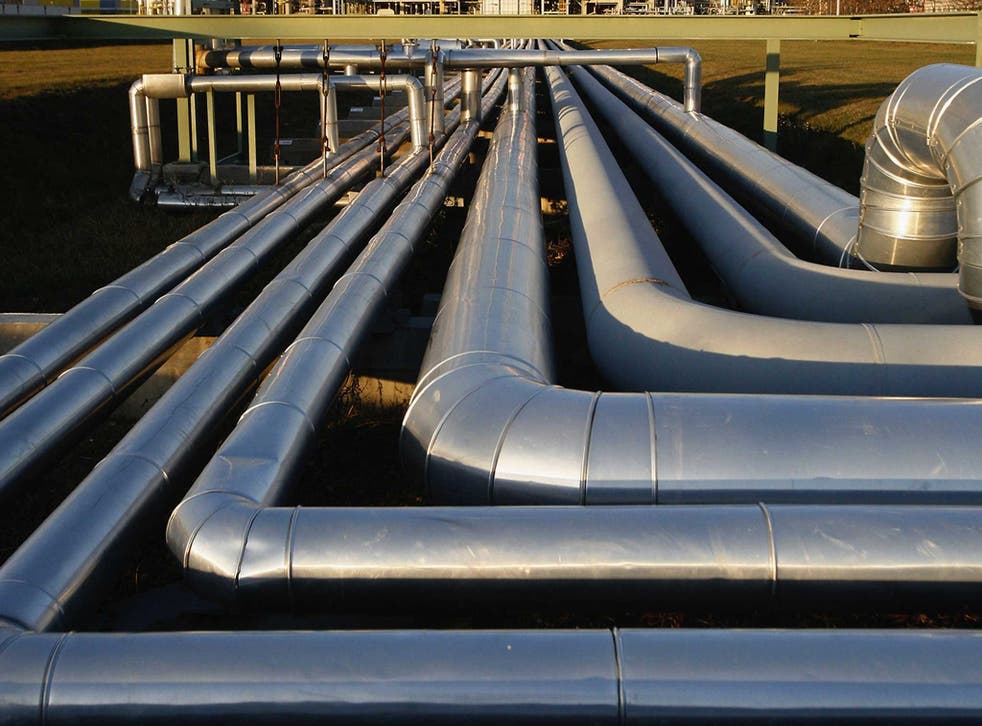 The prospect of a European energy crisis loomed last night as Moscow threatened to impose retaliatory sanctions, and the new Prime Minister of Ukraine said his country could suffer shortages if help was not received from the West.
Russia supplies 30 per cent of Europe's gas and a number of the Baltic states are almost entirely reliant on Russia.
Yesterday, the Russian foreign ministry labelled this week's EU sanctions, in which a further 12 people close to President Vladimir Putin have had their assets frozen and a travel ban imposed, as "divorced from reality".
With both Brussels and Washington now threatening further "targeted measures" this week, Moscow made it clear that it was considering tit-for-tat sanctions. "Russia reserves the right to give an adequate response to the undertaken action," a spokesman said.
Ukraine's Prime Minister, Arseniy Yatsenyuk, highlighted precarious energy supplies during a visit to Berlin, saying gas from the EU might be needed. He has previously said he fears Moscow plans to use energy as a "new nuclear weapon" to intimidate its neighbours.
In 2006, when Russia cut off supplies over a dispute with Ukraine over gas prices, many parts of Europe ran out of gas. Bulgaria shut down its main industrial plants, and Slovakia declared a state of emergency. The situation is now far less worrying. Reserves are high and Europe's gas supply system has improved following a £1.3bn investment. G7 leaders will meet in The Hague tomorrow, and energy security and Ukraine's national elections on 25 May are due to be on the agenda.
In pictures: Ukraine crisis

Show all 12
Yesterday, as Russian troops stormed the last remaining Ukrainian-held airbase in Crimea, more than 5,000 people gathered in the eastern city of Donetsk to demand a referendum on whether they, too, could split and join Russia.
Last night, the Foreign Office issued new advice warning against "all but essential" travel to Donetsk, as well as Lugansk and Kharkiv due to "regional tensions".
Join our new commenting forum
Join thought-provoking conversations, follow other Independent readers and see their replies