Ukraine crisis: Pro-Russian rebels take strategic port of Novoazovsk on the Azov Sea
Move raises fears the separatists are seeking to create a land link between Russia and Crimea
Peter Leonard
Thursday 28 August 2014 12:16 Comments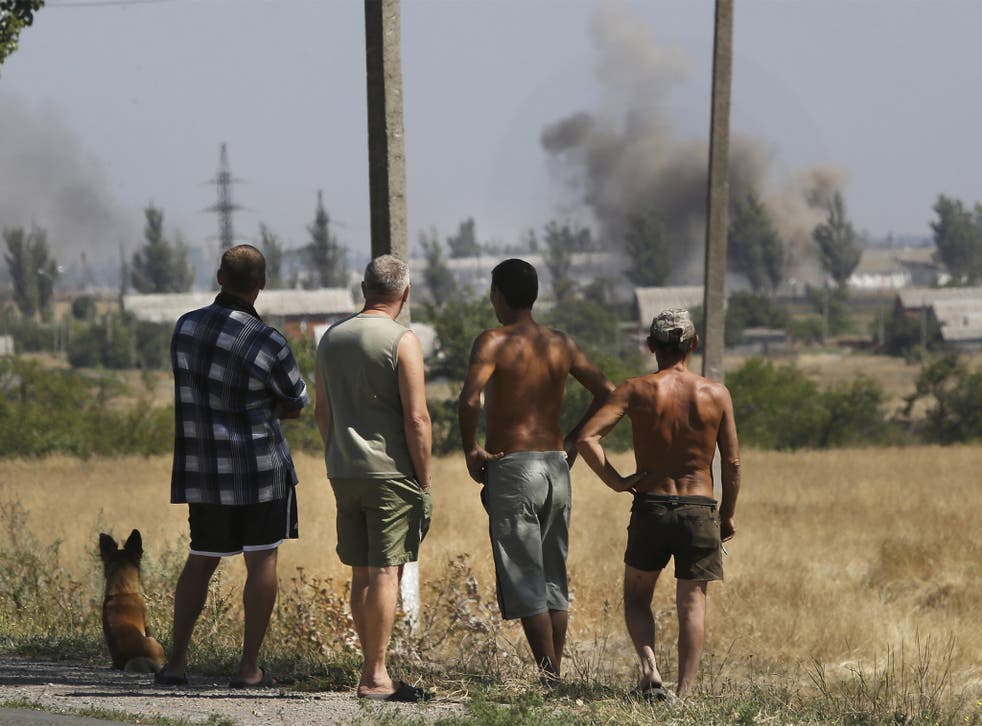 Pro-Russian rebel forces entered a key town in south-eastern Ukraine today after three days of heavy shelling, the town's mayor said, capturing new territory far from most of their battles with government troops.
The town of Novoazovsk lies in a strategically significant location – on the Azov Sea and on the road linking Russia to the Russian-annexed Crimean Peninsula. It was the first time in the four-month-long conflict that fighting has reached as far south as the coast and suggests that the rebels, who Ukraine says are being supported by Russia, are emboldened and reinforced.
The new south-eastern front has raised fears the separatists are seeking to create a land link between Russia and Crimea. If so, that could also give the rebels or Russia control over the entire Azov Sea and any oil or mineral riches it contains.
The Mayor Oleg Sidorkin said that rebels had entered the town. There were no details on the size of the rebel force. Earlier, more than 20 shells were fired in one hour at Novoazovsk. Plumes of black smoke rose above the town, which was also hit repeatedly by shelling on Tuesday that damaged a hospital and wounded four people inside, Mr Sidorkin said.
In pictures: The Ukraine crisis

Show all 66
Security officials said villages around Novoazovsk have also come under shelling. The assault on the town has forced government troops to spread their ranks thinner along the Russian border.
"Novoazovsk is being shelled both from Russia and from positions on Ukrainian territory," a Ukrainian National Security Council spokesman Colonel Andriy Lysenko told reporters.
Mr Sidorkin said the rebel forces were positioned near the southernmost border with Russia. It was not clear how the rebels could travel to the area, which is distant from the front line further north. Fighters could have easily come over the Russian border, however.
Artillery shells in Novoazovsk appear to be flying between positions held by rebels and by government forces. "It hit a tree, there was a blast and the shrapnel came down here," said Alexei Podlepentsov, an electrician at the hospital.
AP
Register for free to continue reading
Registration is a free and easy way to support our truly independent journalism
By registering, you will also enjoy limited access to Premium articles, exclusive newsletters, commenting, and virtual events with our leading journalists
Already have an account? sign in
Join our new commenting forum
Join thought-provoking conversations, follow other Independent readers and see their replies