Ukraine sues Russia at highest UN court for 'acts of terrorism and unlawful aggression' including downing of MH17
Kiev government demands damages for all victims of alleged rebel attacks
Lizzie Dearden
Tuesday 17 January 2017 15:37 Comments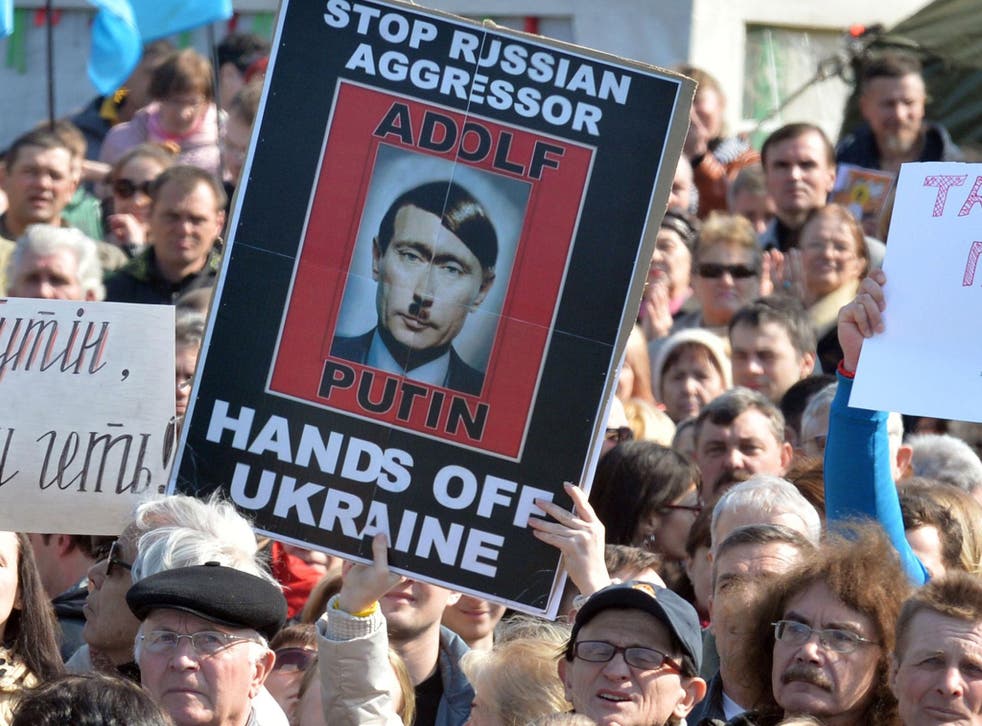 Ukraine has filed a case against Russia for "acts of terrorism and unlawful aggression" at the United Nations' highest court.
The Ukrainian foreign ministry launched the action at the International Court of Justice on Monday, claiming that Russia was supplying weapons and other assistance to rebel groups operating in eastern Ukraine.
"As part of its unlawful aggression in Ukraine, the Russian Federation has displayed contempt for the basic human rights of the people of Ukraine," said foreign minister Pavlo Klimkin.
"We have tried to resolve the disputes through negotiation as required by conventions for more than two years, but the Russian Federation has been unwilling to cease its violations of international law.
Evidence of possible Russian involvement in downing of MH17
"Therefore, we have filed our case to hold the Russian Federation accountable for these violations and to vindicate the fundamental rights of the Ukrainian people under these treaties, to which the Russian Federation is a signatory."
The separatists have committed "acts of terrorism" with Russian weapons, including the downing of Malaysian Airlines flight MH17, a statement from his ministry said.
Bombardment in the cities of Mariupol and Kramatorsk, the shelling of a civilian bus in Volnovakha, and the bombing of a protest in Kharkiv were among other atrocities listed.
The lawsuit alleges that Russia is violating international conventions on financing terrorism and racial discrimination with a campaign against non-Russian communities living in the annexed Crimean Peninsula including enforced disappearances, murders and restrictions on languages and the media.
It calls for compensation in the form of "full reparations" for victims of the downing of MH17 and all listed attacks, as well as of action in Crimea.
Ukraine asked the International Court of Justice to "impose measures preventing Russia from compounding its human rights abuses", although it is unclear what they would be.
The filing itself has no direct consequences, though a finding by the court in Ukraine's favour could be enforceable in some national courts, theoretically triggering legal steps to freeze or seize Russian assets.
The Hague-based International Court of Justice confirmed it had received the application but offered no further comment.
Kiev is also challenging Moscow's actions on its territory at the European Court of Human Rights, while Ukrainian energy firms Ukrnafta and Stabil have asked the UN's Permanent Court of Arbitration to compensate them for investments lost when Russia seized the Crimean Peninsula in 2014.
In pictures: MH17 final report

Show all 7
Russia has repeatedly denied sending troops or military equipment to eastern Ukraine, despite evidence published by Nato. In Moscow, its foreign ministry said Russia would use all available means of legal defence against the suit.
A spokesperson added that it had studied Ukraine's claims but that Kiev had not shown interest in dialogue with Moscow, hitting back with claims it had raised concerns over the rights of ethnic Russians and Russian speakers in Ukraine.
The conflict followed the ousting of Russia-friendly President Viktor Yanukovych in what Vladimir Putin has characterised as an international conspiracy.
Russia annexed Crimea in March 2014 as fighting broke out in eastern Ukraine between separatist rebels who seized swathes of territory and Ukrainian government forces.
Almost 10,000 people have been killed in the continuing conflict, which has sparked waves of sanctions and counter-sanctions between the EU and Russia.
The Dutch-led Joint Investigation Team found rebels used a Russian Buk missile launcher to shoot down MH17 in July 2014 after apparently mistaking it for an army plane, killing all 298 people on board.
Separatist groups have since denied any involvement in the disaster, while Russian officials have continually dismissed allegations of soldiers or equipment being deployed in Ukraine.
Amid fighting in densely populated areas, civilians have been killed by shelling, mines and bombs, as well as an unknown number dying from a lack of food, water, medicine or healthcare.
Monitors have also recorded reports of human rights abuses including torture, ill-treatment and incommunicado detention, committed with "very limited accountability" and concern over fair trials.
Register for free to continue reading
Registration is a free and easy way to support our truly independent journalism
By registering, you will also enjoy limited access to Premium articles, exclusive newsletters, commenting, and virtual events with our leading journalists
Already have an account? sign in
Join our new commenting forum
Join thought-provoking conversations, follow other Independent readers and see their replies