UN sounds alarm over Hungary's far-right government starving rejected asylum seekers of food
Asylum seekers deprived of food for up to five days, humanitarian office suggests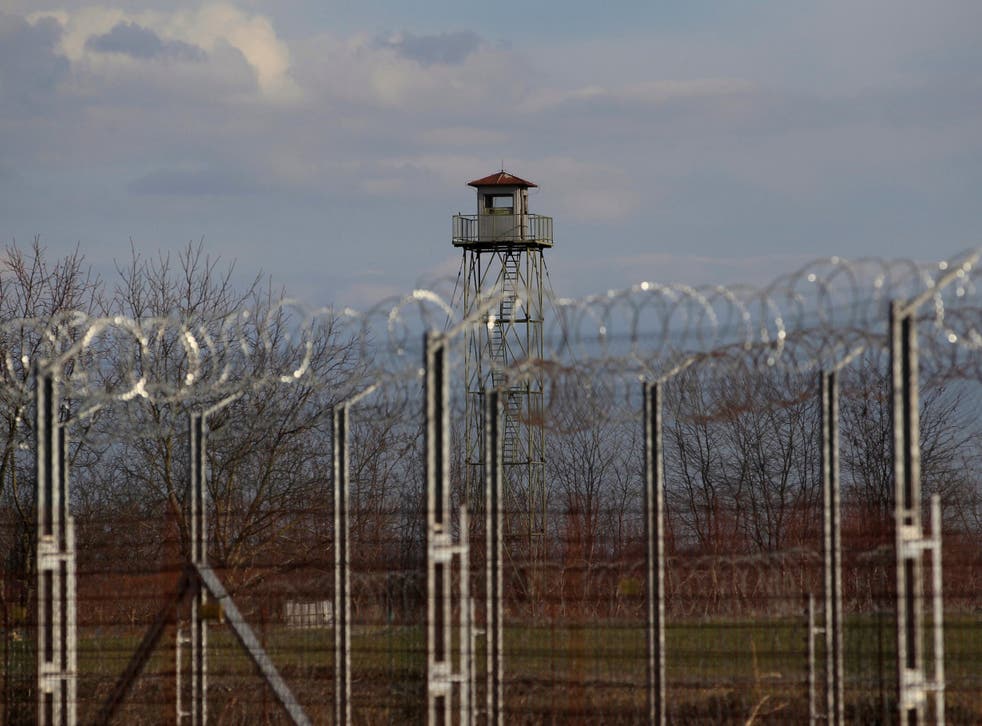 The United Nations' humanitarian agency has sounded the alarm over reports that Hungary's far-right government is starving rejected asylum seekers of food for up to five days at a time.
The Hungarian authorities had promised to end the deliberate deprivation of food after an intervention by the European Court of Human Rights, but according to the UN, "reports suggest the practice is continuing".
Ravina Shamdasani, spokesperson for the UN high commissioner for human rights, said the policy was a breach of international law.
The Hungarian authorities immediately detain migrants and asylum seekers without the right to stay in the country in so-called transit zones. Asylum seekers subject to expulsion orders are deprived of food while the procedure is being carried out – despite the fact that the process can take up to five days, the UN said.
The spokesperson said the migrants are "deliberately deprived of food, which can lead to malnutrition and is both detrimental to their health and inherently inhumane". Exceptions are reportedly made for pregnant and nursing women.
"We are alarmed by reports that migrants in detention centres in Hungary have been deliberately deprived of food in contravention of international laws and standards," the spokesperson said.
Since August 2018, at least 21 migrants awaiting deportation had been deprived of food in this manner, according to the UN.
The Hungarian government says it does not consider some of the migrants to be detained as they can leave voluntary. But the UN says such returns would be involuntary if forced to do so by being subject to inhumane conditions.
Hungary's prime minister, Viktor Orban, has gained popularity on the back of a strongly anti-migrant stance, which has drawn accusations of Islamophobia and antisemitism.
In a speech on Thursday he said his government had "proved that it's not true that migration can't be stopped" and said "we have to protect Europe's borders against the migration invasion".
The spokesperson for the UN human rights agency said: "The UN human rights office reminds states that they have an obligation and heightened duty of care towards migrants who are deprived of their liberty, including through the provision of food. The deliberate deprivation of food is prohibited under the Mandela Rules, and violates the rights to food and to health, as well as the prohibition of torture or other cruel, inhuman or degrading treatment or punishment.
"We encourage Hungary to ensure it fulfils its human rights obligations towards those deprived of liberty, regardless of whether they are in transit zones or any other place where migrants are detained and cannot provide for themselves.
Refugee crisis - in pictures

Show all 27
"We reiterate the right of all migrants to seek asylum, as well as the fundamental human rights principle of 'non-refoulement', which prohibits the return of any person to a situation where they would face a real and foreseeable risk of persecution, death, torture, and other cruel, inhuman, and degrading treatment or punishment, or other irreparable harm."
Sophie in 't Veld, a liberal MEP who is rapporteur on the recently reviewed EU Reception Conditions Directive, told The Independent: "Hungary's treatment of asylum seekers, many of whom are fleeing war or persecution, shames Europe and represents an attack on basic international asylum standards and human decency.
"Time and again the far right undermine European values, the EU must challenge this grotesque behaviour.
"EU government's must finally heed the European parliament's call for Article 7 procedures to be taken against this Hungarian government."
Register for free to continue reading
Registration is a free and easy way to support our truly independent journalism
By registering, you will also enjoy limited access to Premium articles, exclusive newsletters, commenting, and virtual events with our leading journalists
Already have an account? sign in
Register for free to continue reading
Registration is a free and easy way to support our truly independent journalism
By registering, you will also enjoy limited access to Premium articles, exclusive newsletters, commenting, and virtual events with our leading journalists
Already have an account? sign in
Join our new commenting forum
Join thought-provoking conversations, follow other Independent readers and see their replies