UN Special Rapporteur on sanctions dismisses NGO claim he was influenced by Russian donation
Mr Jazairy said it was a 'gross distortion of reality' to suggest he personally received Russia's $50,000 donation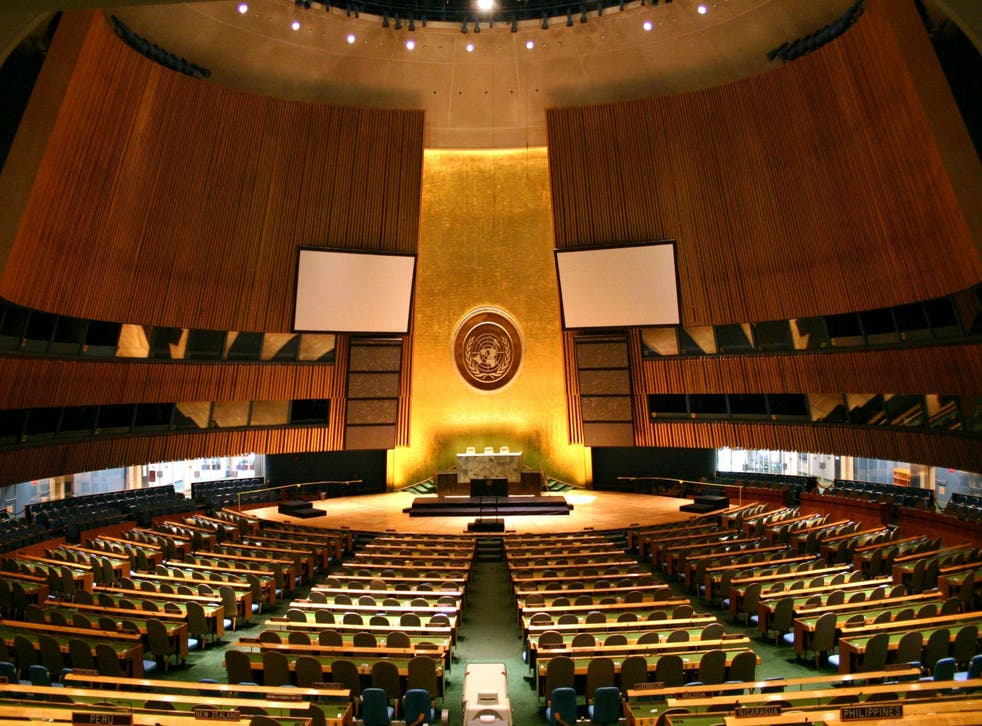 The author of a UN report on the impacts of international sanctions against Russia has dismissed an NGO's claims that he was influenced by a $50,000 donation from Moscow.
Former Algerian ambassador Idriss Jazairy produced a report last month assessing the role played by "unilateral coercive measures" in denying ordinary Russians basic human rights, in his role as UN Special Rapporteur on the matter.
This came after Russia had made a voluntary donation of $350,000 to the Office of the High Commissioner for Human Rights, of which $50,000 was allocated to Mr Jazairy's mandate.
UN Watch, a Geneva-based non-governmental group, expressed concerns about this sequence of events and Mr Jazairy's scheduled appearance on a panel discussion discussing Western sanctions against regimes considered to be human rights abusers. Hillel Neuer, UN Watch's executive director, said Mr Jazairy's report made the "astounding claim that the Russian government of Vladimir Putin is a victim of human rights violations".
But in a letter to The Independent, which reported UN Watch's claims, Mr Jazairy said it was a "gross distortion of reality" to suggest he personally received Russia's $50,000 donation, or that it influenced his report in any way.
"All resources collected by the Office of the High Commissioner for Human Rights, whether extra-budgetary or budgetary, are managed by the UN, and not by individual mandate holders," he said. "They are transparently published each year, and submitted to international audit."
Mr Jazairy said the US and EU had themselves made substantial donations to the mandates of the OHCHR, and indeed that his report concluded Western Europe suffered most from the sanctions imposed on Russia after EU countries forfeited over $100bn in farming exports to Russia from 2013-2016. The report found that Russia, by comparison, lost $45bn in exports to the EU.
In a separate press release issued by the OHCHR, Mr Jazairy said he "[stood] ready to address any questions regarding the legal or factual findings in my report".
Register for free to continue reading
Registration is a free and easy way to support our truly independent journalism
By registering, you will also enjoy limited access to Premium articles, exclusive newsletters, commenting, and virtual events with our leading journalists
Already have an account? sign in
Register for free to continue reading
Registration is a free and easy way to support our truly independent journalism
By registering, you will also enjoy limited access to Premium articles, exclusive newsletters, commenting, and virtual events with our leading journalists
Already have an account? sign in
Join our new commenting forum
Join thought-provoking conversations, follow other Independent readers and see their replies