Unexploded bombs in Hanover may cause 50,000 people to be evacuated from the German city
It could be one of the largest evacuations in post-war history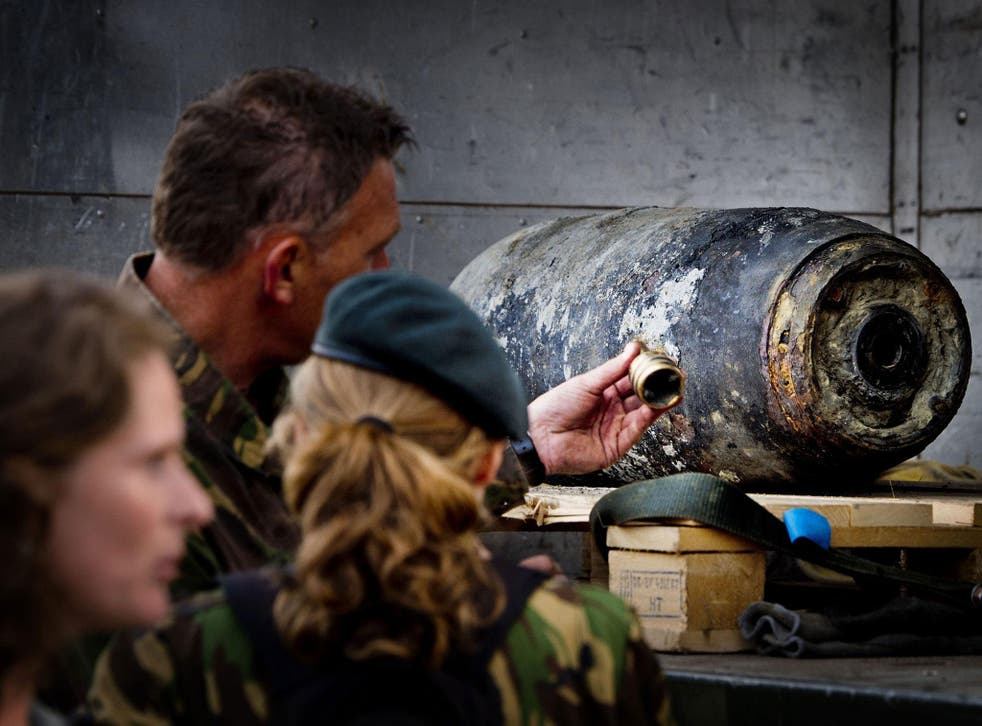 Up to 50,000 people could be evacuated from Hanover after several unexploded World War II bombs were found in the German city.
Explosives experts are investigating the area around the Vahrenwald in the north of the city to assess how many bombs could be buried there, Thomas Bleicher from the unexploded ordnance authority told The Local.
It could result in one of the largest evacuations in post-war history.
Suspected unexploded Second World War bomb found in River Thames
Authorities say the assessment could take until Easter and the bombs would be defused in sequence on the same day to limit inconvenience to the public.
The evacuation could potentially take place on 7 May, NDR reports.
World news in pictures

Show all 50
Thousands of people from the German town of Augsburg were evacuated on Christmas Day last year while authorities disarmed a World War II bomb.
The 3.8 tonne British-made bomb was found during building work and some 32,000 homes with 54,000 residents were in the evacuation zone
Police said Christmas Day was the best time for the evacuation as there is less traffic and it was more likely people could stay with relatives.
Join our new commenting forum
Join thought-provoking conversations, follow other Independent readers and see their replies