French socialist presidential candidates back universal basic income of £655 a month for all citizens
Two left-wing candidates say every French citizen over 18 should receive the monthly pay-out regardless of whether or not they are employed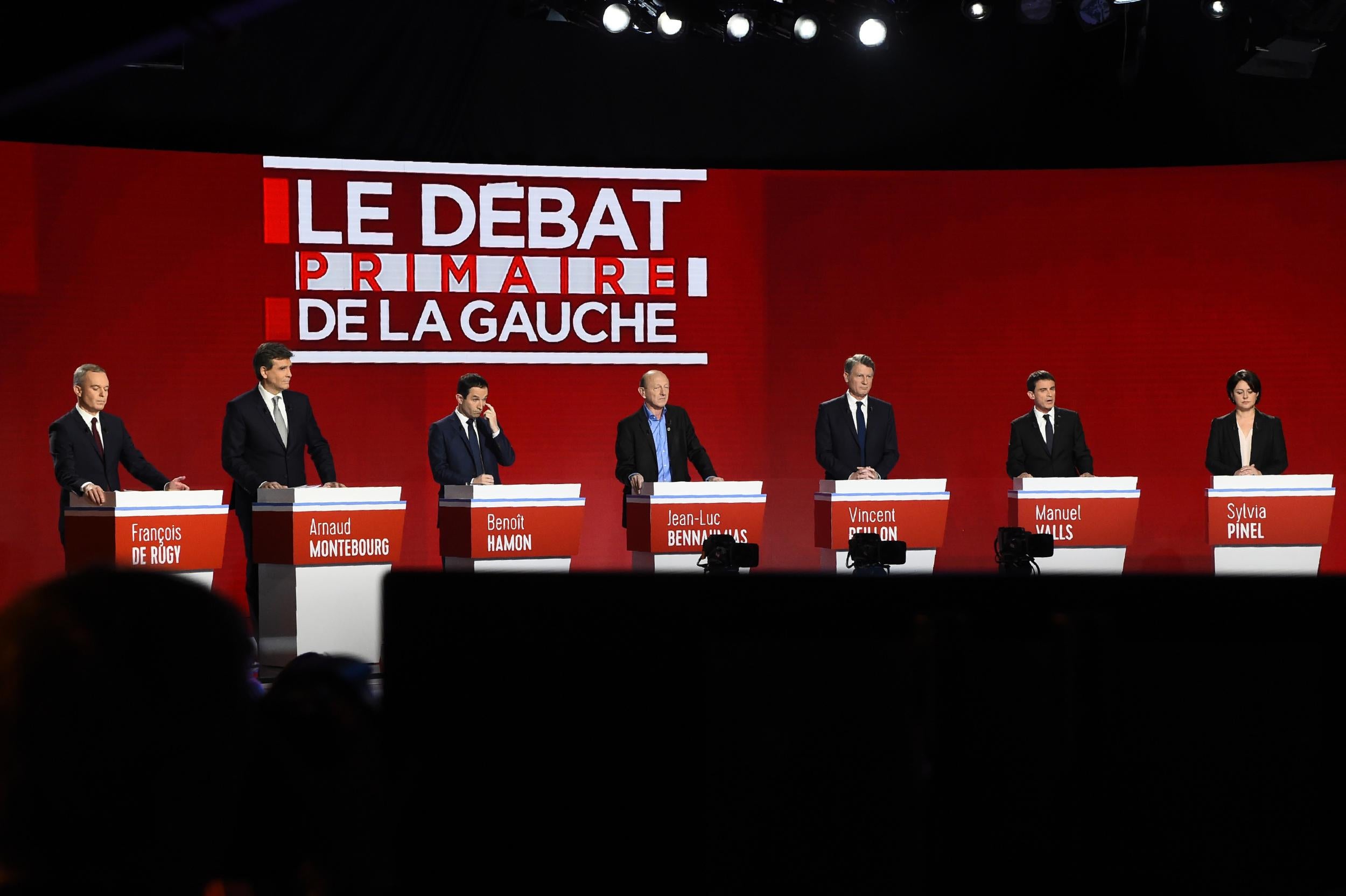 French presidential candidates have backed a plan to introduce a universal basic income of €750 (£655) a month, in what they described as a bid to combat the threat of robots taking over three million jobs.
Two of the seven candidates for the French Socialist Party leadership have proposed the measure, which would see every French citizen over 18 receive the monthly pay-out, regardless of their employment status.
The prospect of universal income became a predominant topic of discussion in a debate between socialist candidates last week.
​Benoit Hamon, former education secretary and one of the front-runners in the socialist primary, is a firm supporter of a payment of between €700 (£613) and €800 (£700) a month for all French adults. He said basic income was essential given the "probable erosion of employment as a result of the digital revolution", which he argued would see more automation of jobs.
Mr Hamon, who resigned as education minister in 2014 in protest at what he saw as the Socialist government's rightward drift, said: "It's been several decades since we've seen economic growth. We must examine the nature of the policies we are implementing.
"We live in unprecedented upheavals. The way we consume and work has been transformed. It is necessary to turn the page. I want to propose a path where there will be a new pillar for our welfare: the universal basic income, the ecological transition."
A second socialist candidate, Jean-Luc Bennahmias, who is standing for the hard left, also backed the concept of universal income for French citizens, describing the measure as a "safety net which allows citizens to face the unforeseen circumstances of work and personal life."
Rival candidates argued that such a measure would be of high cost to the state. Vincent Peillon, MEP and former minister of education under François Hollande, described the idea as "a beautiful idea, but not practical at a cost of €400 billion a year".
Mr Hamon and Mr Bennahmias put the cost at €300 billion (£263 billion), and rejected claims that it was an "incitement to laziness".
Manuel Valls, who resigned from his position as Prime Minister to run in the primary, dismissed the measure as contrary to his vision of a "society of work". François de Rugy of the Left Radicals, meanwhile, argued it was distracting from the debate on how to create jobs.
In an interview with Le Monde at the start of this year, Mr Hamon said universal income was "the new social protection". He said: "The question is not to know if there will ever be a universal income, there will be one. This is the new social protection."
"The only question is how universal income will be set up in the years to come in France. I do not question the importance of work, but I relativise its place, because it is becoming scarce. Digital technology will revolutionise our lives.
"We must master this transition and take advantage of this wonderful opportunity... less work and live better."
World news in pictures
Show all 50
A system of universal income is already being tested in Finland, while a report tabled by MEPs recently warned European countries must "seriously" consider the measure to prepare for the mass unemployment that could come as a result of robots taking over manual jobs.
The draft report, tabled by a socialist MEP Mady Delvaux-Stehres, warned preparations must be made for what it describes as the "technological revolution" currently taking place, including provisions for the "possible effects on the labour market of robotics". It passed by 17 votes to two and will be put in front of the entire European Parliament in February.
The left-wing primaries will be held on 22 and 29 January, and the winner will face front-runners François Fillon, a Catholic conservative former prime minister, eurosceptic Marine Le Pen, head of the far-right National Front party and independent candidate Manuel Macron, in the race for French presidency.
Join our commenting forum
Join thought-provoking conversations, follow other Independent readers and see their replies