Switzerland votes in historic universal basic income referendum
If passed, every adult legally resident in Switzerland will receive an unconditional income of 2,500 Swiss francs a month whether they work or not
Matt Payton
Sunday 05 June 2016 10:17 Comments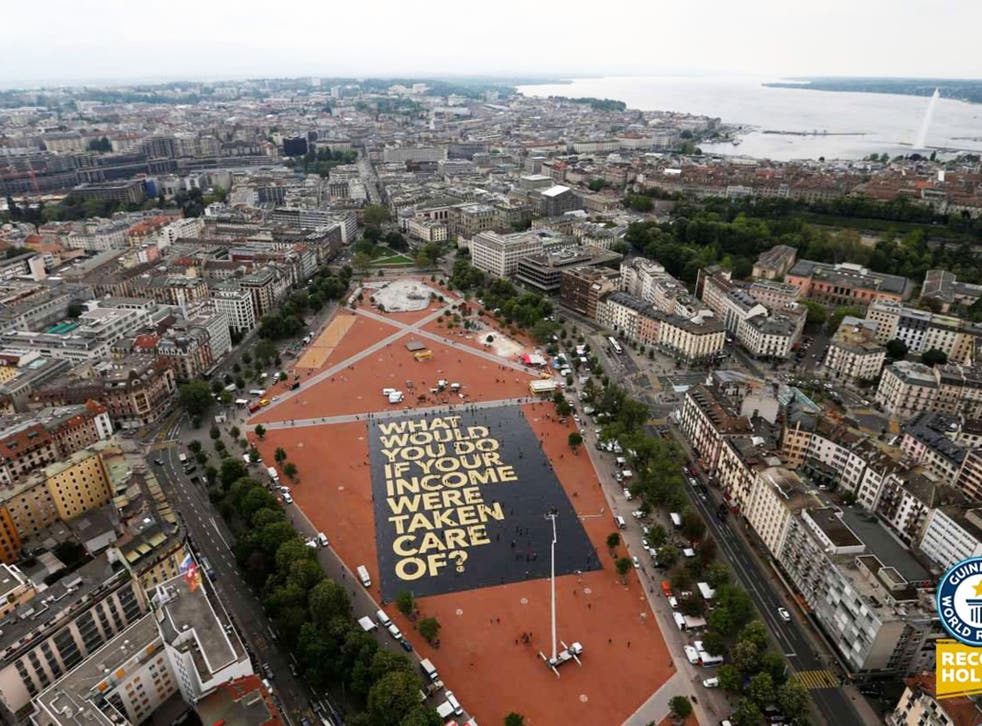 Polls have now opened in Switzerland for the world's first referendum on the introduction of a universal basic income (UBI).
If passed, every adult legally resident in Switzerland will receive an unconditional income of 2,500 Swiss Francs (£1,755) a month whether they work or not.
Supporters for the Yes vote have dressed up as robots to highlight the increased use of technology in factories, retail and finance has replaced human employees with machines which do not require incomes.
Speaking as hundreds of "robots" danced on the streets of Zurich, campaigner Che Wagner said: "The robots are saying 'we don't want to grab your work and make you suffer
"We want to make you free, that's why they want a basic income for us humans.
"In Switzerland for example, over half of all work that is done is unpaid - in the home, care, in the communities - so, that work would be more valued with a basic income."
Universal basic income is not a a 21st century idea, Sir Thomas More made an argument for it in his 1516 work "Utopia".
Those supporting universal basic income have not provided a way of funding the universal basic income, saying it would be the job of the Swiss parliament to find the money.
Very few politicians have supported the UBI with no parliamentary party coming out in favour of it.
Switzerland: World's biggest poster unfurled in Geneva supporting basic income
Instead of the question of cost, politicians have highlighted their concerns that the UBI will encourage "a lack of initiative and personal responsibility" with young people not feeling a need to find work.
A key argument believed to be swaying voters had been put forward by the right-wing Swiss People's Party (SVP) that the UBI will cause widescale immigration due to Switzerland's agreement to the free movement of people with all 28 EU member states.
SVP spokeswoman Luis Stamm told the BBC: "Theoretically if Switzerland were an island [basic income] would be possible.
"You could cut down on existing social payments and instead pay a certain amount of money to every individual.
"But with open borders it's a total impossibility. If you would offer every individual a Swiss amount of money you would have billions of people who would try to move into Switzerland."
According to the latest opinion polls, Switzerland is expected to reject basic income.
Register for free to continue reading
Registration is a free and easy way to support our truly independent journalism
By registering, you will also enjoy limited access to Premium articles, exclusive newsletters, commenting, and virtual events with our leading journalists
Already have an account? sign in
Join our new commenting forum
Join thought-provoking conversations, follow other Independent readers and see their replies