Alphonso mangoes: Uproar as EU bans Indian mango imports to UK
Traders fear loss of Alphonso mangoes, the 'king of fruit'
Lizzie Dearden
Thursday 01 May 2014 14:26 Comments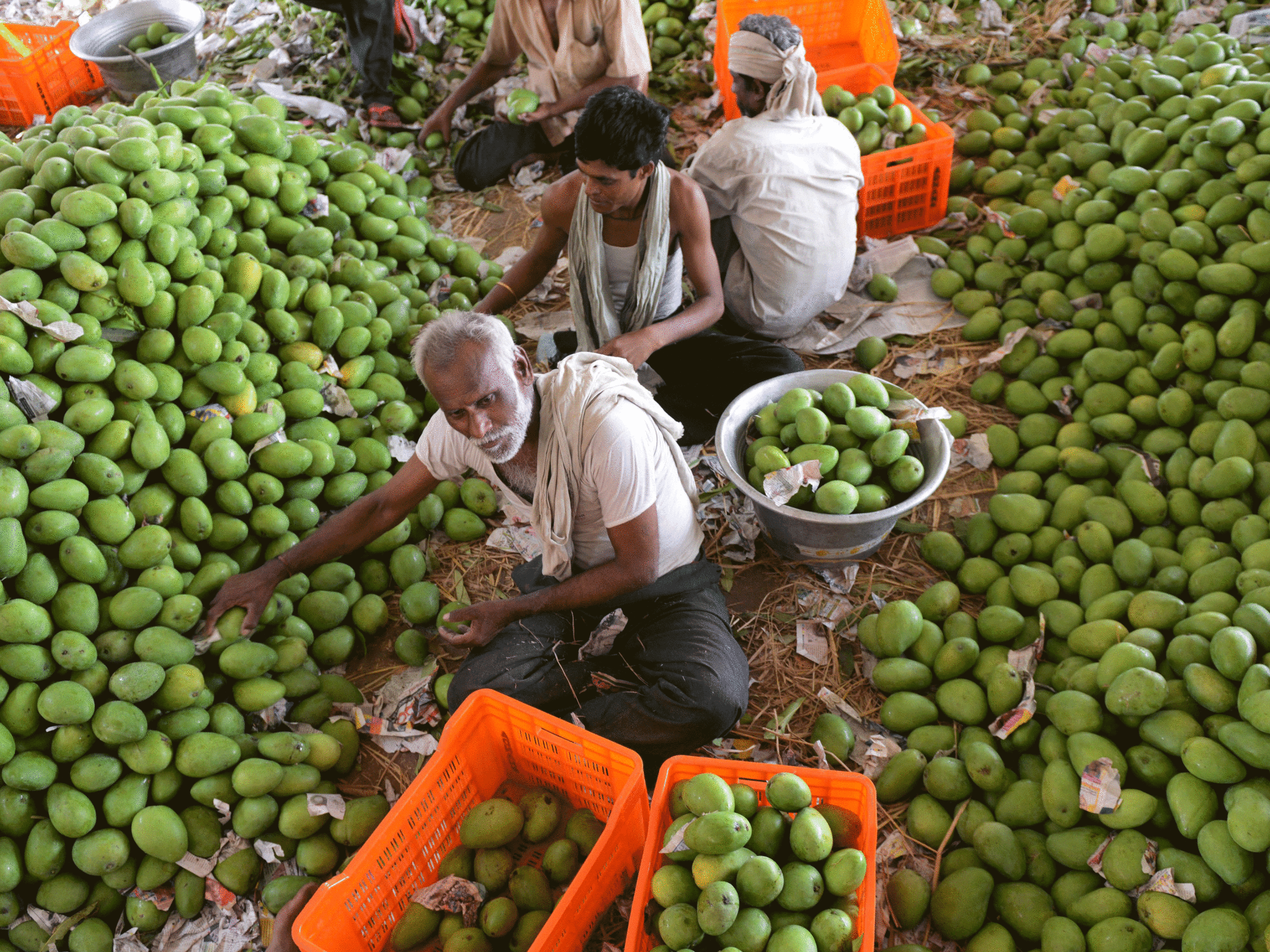 Mangoes imported from India have been banned by the EU, sparking an outcry from retailers and lovers of the fruit.
David Cameron was presented with a box of mangoes on Tuesday as part of the campaign to stop the sanctions that came into force on Thursday.
They will continue until December 2015 after authorities in Brussels found consignments infested with fruit flies that they fear could damage European salad crops.
Critics argue the ban is disproportionate and will have a devastating impact on local growers, UK businesses and Britain's trade relationship with India.
More than 1,400 people have signed a petition to reverse the change and several MPs have backed the cause.
Keith Vaz, the Labour MP for Leicester East, said he took the case of Alphonso mangoes, known as the "king of fruit" to Downing Street to raise awareness.
He said: "The Prime Minister has shown that he is a champion of our relationship with India.
"I understand that the Indian government has complied with the rules set out by the EU and there is, therefore, no reason for this ban to go ahead.
"It will cost millions of pounds of lost revenue to the British economy and result in millions of mangoes going to waste in India."
Mr Vaz said shopkeepers would be seriously affected in his constituency, where the UK's first Mango Festival was held last year.
Jon Ashworth, the Labour MP for Leicester South, wrote to the Secretary of State for Food, Owen Paterson, to stop the ban.
Uday Dholakia, chairman of the National Asian Business Association, said the group was working with importers and regulators to find a "constructive way forward" for imports due this month.
The UK is said to by the EU's largest consumer of the fruit, importing 16 million mangoes a year, worth £6 million.
A entry on the Government's e-petition site - submitted by Monica Bhandari of London-based wholesaler Fruity Fresh – said the flies found were "not hazardous to human health in any way".
"The EU has declared that there is just a possible but unproven impact on agriculture," it added.
"The ban is excessively severe and a disproportionate step."
The petition called for other treatments to be considered to eradicate the pests instead of an outright ban.
The Department for Environment, Food and Rural Affairs (Defra) said the pests posed no risk to public health but insects can carry viruses that could threaten tomato and cucumber crops.
Environment Minister Lord de Mauley said: "India is a key trading partner and these temporary restrictions affect a tiny percentage of the successful business we conduct with them.
"We are working closely with our Indian and European counterparts to resolve the issue and resume trade in these select products as soon as possible."
Additional reporting by PA
Register for free to continue reading
Registration is a free and easy way to support our truly independent journalism
By registering, you will also enjoy limited access to Premium articles, exclusive newsletters, commenting, and virtual events with our leading journalists
Already have an account? sign in
Join our new commenting forum
Join thought-provoking conversations, follow other Independent readers and see their replies