US exchange student 'delivered' from giant marble vulva by German fire fighters
The young man reportedly climbed into the structure for a 'funny' photo
Antonia Molloy
Monday 23 June 2014 12:15 Comments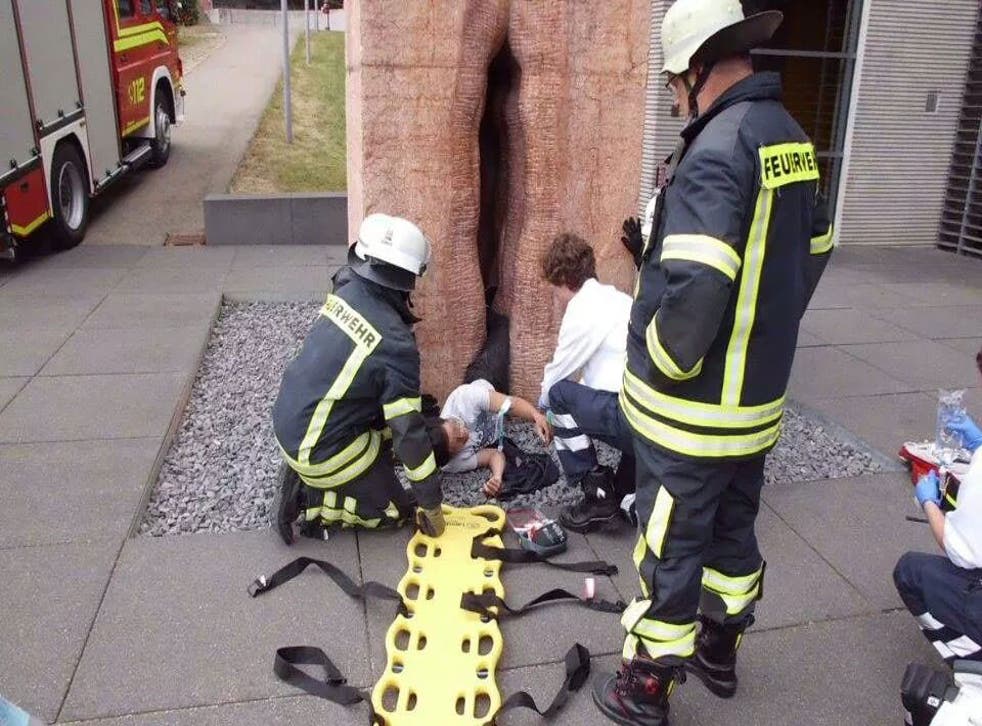 A US exchange student had to be "delivered" by German fire fighters after he became lodged in a giant marble vulva.
The young man found himself in the rather awkward predicament after he reportedly climbed into the stone genitalia for a bit of a laugh and became stuck.
22 fire fighters in five vehicles were called to the scene in the grounds of Tubingen University Institute of Microbiology at about 1.45pm on Friday, according to Schwäbisches Tagblatt.
Named Pi-Chacán, which means "making love", the sculpture has been at the academic institute for 13 years and is the work of Peruvian artist Fernando de la Jara.
No damage was inflicted on the erotic structure and the student was retrieved unharmed – although undoubtedly with a red face.
And social media users were quick to comment on the incident, from cracking suggestive jokes to questioning why the university had chosen the artwork to adorn its campus in the first place.
On imgur, one user joked: "It's a boy!!!"; and another wrote: "He was obviously a C-section birth."
Another user remarked that the photos could be used to promote studying abroad, while one individual simply commented: "So many questions..."
Register for free to continue reading
Registration is a free and easy way to support our truly independent journalism
By registering, you will also enjoy limited access to Premium articles, exclusive newsletters, commenting, and virtual events with our leading journalists
Already have an account? sign in
Join our new commenting forum
Join thought-provoking conversations, follow other Independent readers and see their replies