US sanctions list targets all Russians, says Vladimir Putin
The move comes as Donald Trump is under increasing scrutiny from the federal Russia probe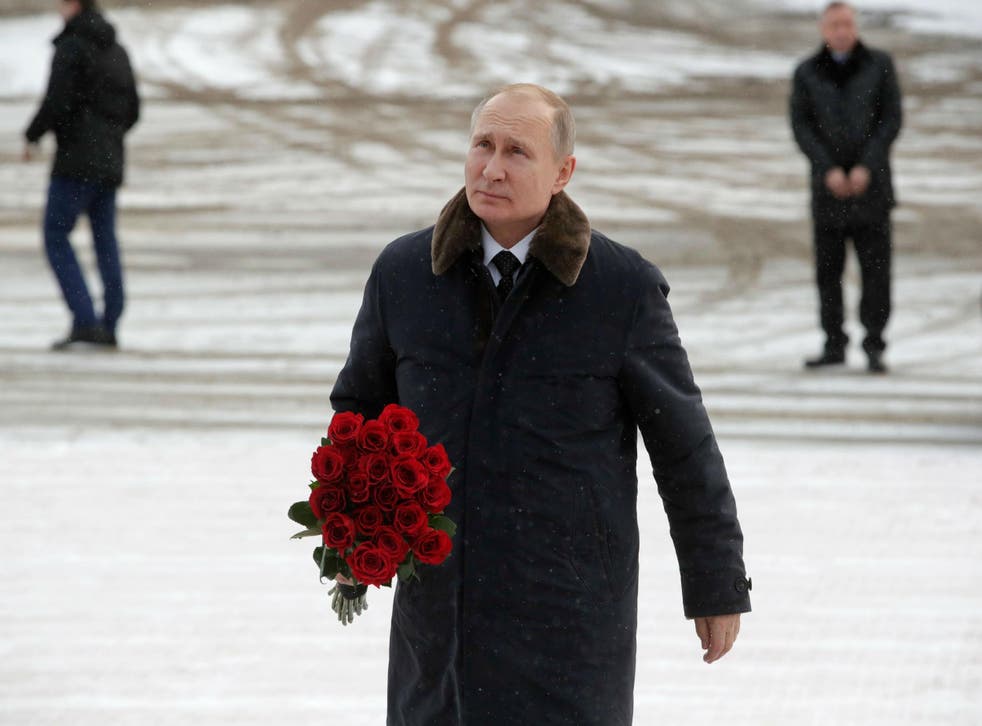 Russian President Vladimir Putin has denounced the US's publication of a list of officials and businessmen close to the Kremlin, claiming that it has had the effect of targeting all Russian people.
The list of 210 senior Russians was published by the US State Department as part of a sanctions law that was introduced after Moscow allegedly meddled in the 2016 US election.
The US has said that the individuals contained on the list are not subject to new sanctions. However, Congress wanted to "name and shame" those it believed had benefited from their close association to the Russian leader and to warn them they could be the subject of future sanctions.
On Monday night, the State Department said a 2017 US law was deterring billions of dollars in Russian defence sales, and therefore did not believe it needed to announce any fresh sanctions.
"Today, we have informed Congress that this legislation and its implementation are deterring Russian defence sales," said State Department spokeswoman Heather Nauert.
"Since the enactment of the... legislation, we estimate that foreign governments have abandoned planned or announced purchases of several billion dollars in Russian defence acquisitions."
In Moscow, Mr Putin reacted by saying the publication of the list could hurt relations between the two countries.
"It is, of course, an unfriendly act. It will complicate the difficult situation Russian-American relations are already in, and of course harm international relations as a whole," Mr Putin said.
According to Reuters, the Russian leader said at a meeting with election campaign officials in Moscow, that it was "stupid" to treat Russia in the same way as North Korea and Iran, while also asking Moscow to help broker a peace deal on the Korean peninsula.
Russia opposition leader Alexei Navalny detained by police at anti-Putin protest
"We were waiting for this list, and I will not hide it, were ready to take retaliatory steps, serious ones, which would have reduced our relations to zero," Mr Putin said.
"For now, we will refrain from these steps. But we will carefully watch how the situation develops."
He said that the list, in effect, targeted all Russians, even though wanted to develop better relations with the US.
The list of names was published late on Monday night, shorty before a midnight deadline. The government had been required to establish the list after Congress passed the Countering America's Adversaries Through Sanctions Act (Caatsa) in August.
The law aimed to punish Russia for its alleged interference in the election and its actions in Ukraine.
The biggest names involved in the Trump-Russia investigation

Show all 17
President Donald Trump did not support Caatsa, even though he signed it into law, saying it was "unconstitutional".
The top Democrat on the House Foreign Affairs Committee, Eliot Engel, accused the Trump administration of letting "Russia off the hook again" by not taking substantial action.
Earlier on Monday, the US government argued the Caatsa law had already pushed governments around the world to cancel deals with Russia worth billions, suggesting that more sanctions were not required.
Kremlin spokesman Dmitry Peskov, who is himself on the list, accepted that it was not one of sanctions but said it could potentially damage "the image and reputation" of figures listed and their associated companies.
He added: "It's not the first day that we live with quite aggressive comments made towards us, so we should not give in to emotions."
The publication of the list comes as Special Prosecutor Robert Mueller is continuing to investigate possible collusion between the Trump campaign and Moscow. Both Mr Putin and Mr Trump have denied any collusion.
Mr Mueller has so far indicted four former Trump campaign officials, two of whom have pleaded guilty to lying to the FBI and two of whom have pleaded not guilty to charges of money laundering and conspiracy.
Join our new commenting forum
Join thought-provoking conversations, follow other Independent readers and see their replies