Uzbek dictator's daughter lines up Depardieu for starring film role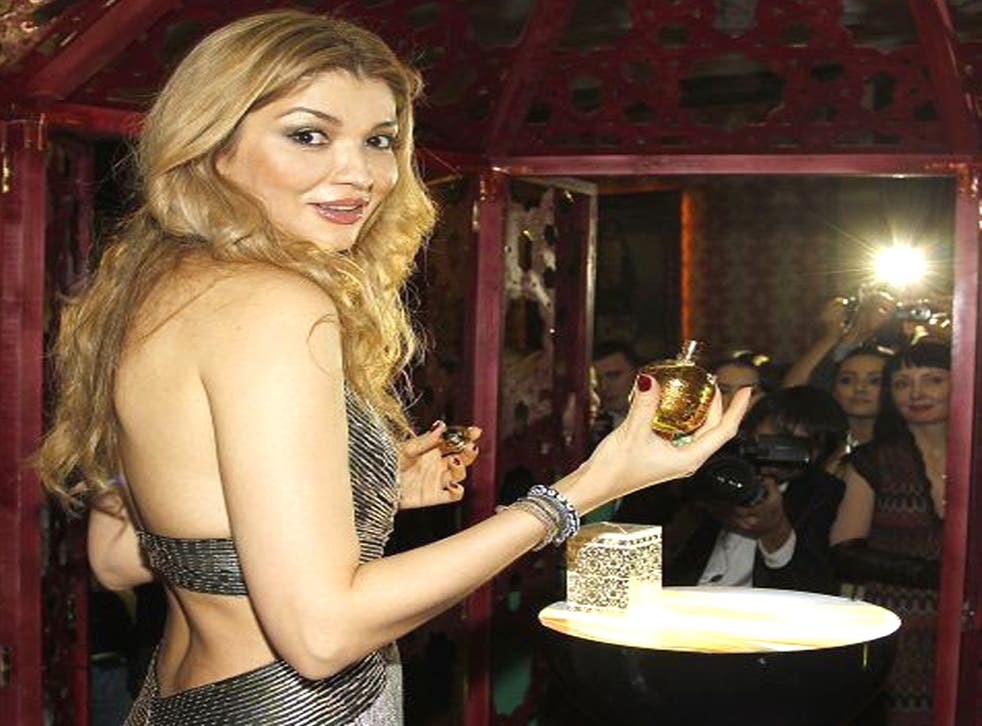 The French actor Gérard Depardieu is to star in a drama penned by the daughter of Uzbekistan's brutal dictator, according to reports.
Gulnara Karimova, the controversial daughter of the country's leader Islam Karimov, has co-written a film set in sixth-century Central Asia, and Depardieu will play the role of a European monk.
Mr Karimov has ruled Uzbekistan for two decades and is accused of shooting hundreds of unarmed protesters and boiling people alive. Although most Uzbeks live in poverty, Ms Karimova lives the life of an international socialite, has designed a jewellery and clothing range, and recently had a perfume named after her.
She has also been accused of using her position to intimidate and expropriate business assets in the country, which she has always denied. Under the stage name Googoosha, she performs saccharine pop songs, and has recently attempted to break the US market, describing herself as an "exotic Uzbek beauty".
It is unclear when filming will start on the Uzbek project, or how much the French actor will be paid. Depardieu's most recent role was that of crazed monk Grigory Rasputin, in a major French-funded historical drama filmed in Russia. He is also due to play Dominique Strauss-Kahn, the former boss of the International Monetary Fund, who has been entangled in a number of sex scandals.
For Depardieu, the Uzbek film would not the first time he has cosied up to controversial figures in the post-Soviet world. Last month, he attended a birthday party for Chechnya's hardman leader, Ramzan Kadyrov, implicated in widespread human rights abuses. After attending a similar event last year, Hollywood actress Hilary Swank apologised, donated her fee to charity, and fired her manager for not alerting her to the nature of Mr Kadyrov's rule. This did not stop Depardieu from attending this year, and he even learned how to shout "Glory to Kadyrov!" in Russian from the stage.
In 2010, he appeared at a St Petersburg charity event designed to raise money for children with cancer, which starred Vladimir Putin singing "Blueberry Hill". A source in Moscow says Depardieu and Mr Putin have struck up a friendship since the gala, and the actor recently spent several hours relaxing with the Russian President at his dacha outside Moscow.
Last summer the 63-year-old actor horrified fellow passengers by urinating in the aisle of an aeroplane bound for Dublin. "I am an elephant… I have a lot of pee," he said later, by way of explanation.
In his last film, he reprised his role as Obelix in Asterix & Obelix: On Her Majesty's Service – the fourth live action adaptation of the cartoon adventures of Astérix.
Join our new commenting forum
Join thought-provoking conversations, follow other Independent readers and see their replies