Vadim Kostenko: First Russian serviceman dies during deployment in Syria, local media report
Russia has been conducting air strikes in Syria since the end of September
Adam Withnall
Tuesday 27 October 2015 10:47 Comments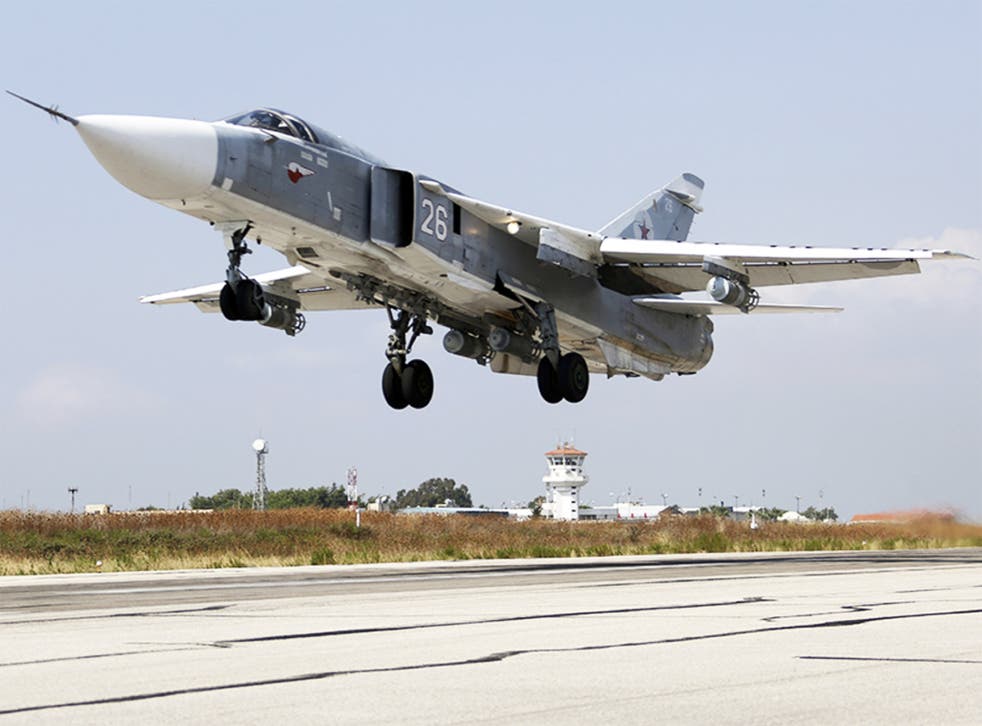 A Russian soldier has died while on deployment in Syria, according to Russian media reports.
Social media posts mourning the death of 19-year-old Vadim Kostenko were posted on Sunday, and the Russian RBC news outlet quoted relatives who confirmed the death.
While the circumstances surrounding Mr Kostenko's death remain unclear, it would represent the first confirmed casualty of Vladimir Putin's intervention in Syria since it began at the end of September.
One relative told RBC Kostenko was sent to Syria as early as 14 September, and that his family were told of his death on 25 October. A funeral was reportedly due to be held in his home village of Grechanaya Balka in the Krasnodar region.
According to the main Western-backed opposition in Syria, the Syrian National Coalition, indiscriminate Russian air strikes have become the lead killer of civilians since they started on 30 September.
In a letter to the UN Security Council on Monday, Najib Ghadbian, the coalition's UN representative, said Russia has carried out more than 297 air strikes in that period. According to data from Syrian Civil Defense rescue workers, he said, more than 436 civilians have been killed since then and "more than half of these civilian deaths are directly attributable to Russian air strikes".
More follows
Register for free to continue reading
Registration is a free and easy way to support our truly independent journalism
By registering, you will also enjoy limited access to Premium articles, exclusive newsletters, commenting, and virtual events with our leading journalists
Already have an account? sign in
Join our new commenting forum
Join thought-provoking conversations, follow other Independent readers and see their replies