Vatican accused of lack of transparency over 384 priests defrocked for assaulting children
Critics claim circumstances of the revelations could be 'damage control'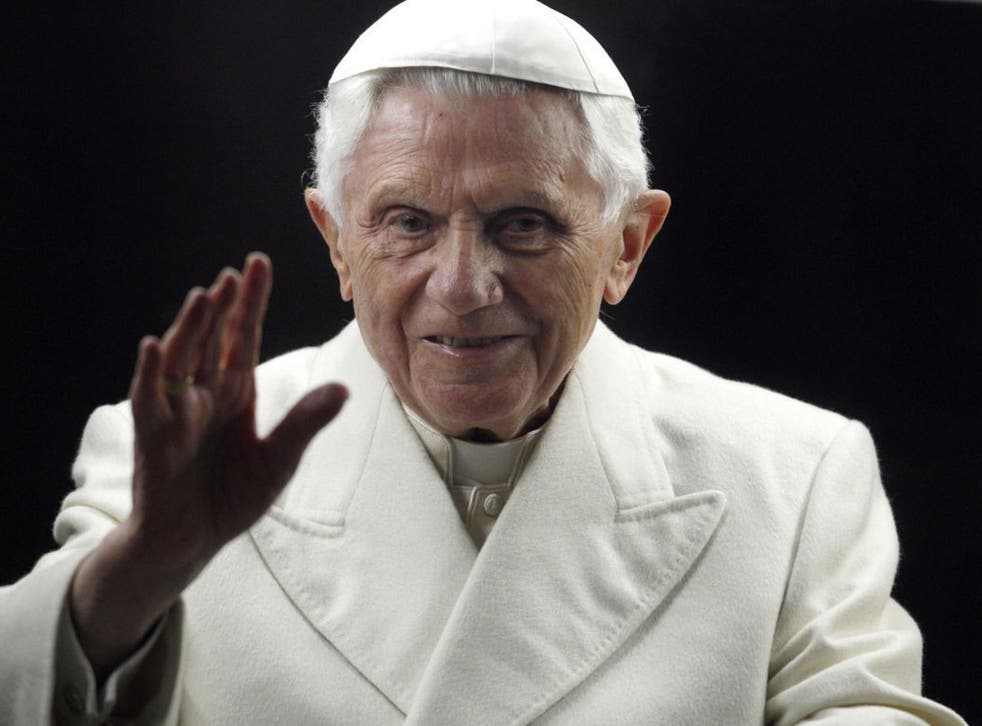 After a brief denial, the Vatican has confirmed that, in his final two years as pope, Benedict XVI defrocked almost 400 priests for assaulting children.
But critics are claiming that the circumstances of the revelations made on Friday could be "damage control". They point out that the admission came less than 24 hours after church leaders faced a grilling by the UN in Geneva about a perceived lack of transparency over existing procedures to protect children from sexual abuse by priests.
Damaging sex abuse allegations have decreased in recent months, as the Holy See received more positive attention under Pope Francis. But Thursday's inquisition from the UN committee's main human rights investigator, Sara Oviedo, again drew attention to child abuse within the church.
She asked Vatican representatives why there remained "efforts to cover up and obscure these types of cases" and what further steps would be taken.
Within hours, Associated Press had obtained an internal Vatican document showing that 384 priests were defrocked between 2011 and 2012. The figures represented a dramatic increase on the 171 defrocked between 2008 and 2009. The document was reportedly prepared to help the Vatican defend itself during the UN questioning.
However, it is not known how many of the priests were referred to police or how many criminal cases resulted. The maximum penalty for a priest convicted by a church tribunal is to be removed from the clerical state. There are no jail terms, although the Vatican says that church processes do not prevent victims from going to the police.
The US-based advocacy group Survivors Network (Snap) of those Abused by Priests suspects that the figures may have been leaked in an attempt to show the Vatican taking action on the issue of child abuse.
"We suspect these numbers are being made available now because of the grilling that Vatican officials took," said Joelle Casteix of Snap. David Clohessy, executive director, added: "The Pope must start defrocking clerics who cover up sex crimes, not just clerics who commit them."
Pope Benedict, who resigned last year, vowed zero tolerance for offending priests. The Vatican's doctrinal watchdog which investigates abuses has reviewed thousands of reports of abuse from local dioceses.
Pope Francis has called the sexual abuse of children by priests the "shame of the church".
Read more:
Pope defrocked priests at a rate of more than one every two days
Register for free to continue reading
Registration is a free and easy way to support our truly independent journalism
By registering, you will also enjoy limited access to Premium articles, exclusive newsletters, commenting, and virtual events with our leading journalists
Already have an account? sign in