Vatican blocks Bulgaria's papal envoy in row over gay sex in book
Holy See 'upset' at homosexuality and prostitution in lawyer's popular novel
Michael Day
Tuesday 07 August 2012 01:05 Comments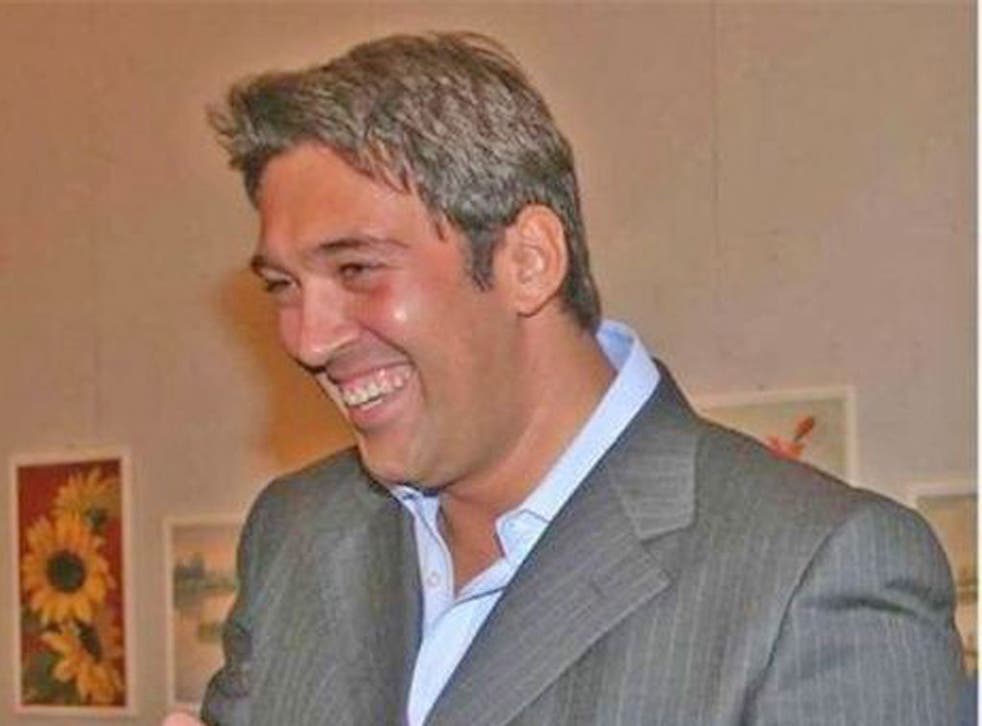 The Vatican has been accused of rejecting Bulgaria's new choice of ambassador to the Holy See because he wrote a novel containing a gay sex scene.
Kiril Maritchkov, a 39-year-old lawyer who speaks five languages including Italian, and is married to an Italian woman, would appear to be an ideal choice for Sofia's representative at the Vatican.
However, Bulgarian newspapers and the Italian press are reporting that an explicit encounter between a young Eastern European male prostitute and a Roman in Mr Maritchkov's popular novel, 'Clandestination', has upset officials at the Holy See, despite the Catholic church's less-than-spotless record on sexual transgression.
It was reported yesterday that Archbishop Janusz Bolonek, the Pope's representative in Sofia, wrote to his superiors highlighting the offending part of the novel, which was a finalist for a book-of-the-year award in Bulgaria.
Reports in Sofia suggest the government there has dug its heels in and has refused to offer an alternative candidate for the role of ambassador.
The Vatican's chief spokesman Father Federico Lombardi told The Independent he could not comment on why Mr Maritchkov was persona non grata, but said it was not unusual for candidates to be rejected.
"Before someone becomes the new ambassador it's normal for two states to reach an agreement on the candidate," he said. "He has to be welcomed by the host state. In this case an agreement has not been reached. And I can't tell you why not. I cannot comment."
Two years ago it emerged that one of Pope Benedict's ceremonial ushers, as well as a member of the Vatican choir, were involved in a gay prostitution ring.
Information from wiretaps told how "two black Cuban lads", a former male model from Naples and a rugby player from Rome, were among those procured for Angelo Balducci, a member of the exclusive Papal Gentlemen fraternity.
La Repubblica newspaper said yesterday that the blocking of Mr Maritchkov's appointment had "clamorously frozen relations between the two countries" – almost to the extent of the diplomatic breakdown that occurred when Italian investigators touted a Bulgarian link in the attempted assassination of Pope John Paul II in May 1981.
The stand-off between Sofia and the Holy See is the latest incident in a disastrous 12 months for the Vatican's diplomatic relations. The global child sex abuse scandal has seen relations between Dublin and the Vatican turn icy. Ties with China have also collapsed following Beijing's insistence on ordaining Bishops without papal permission.
Cardinal Tarcisio Bertone, the Vatican's powerful but unpopular number two, who is in charge of the tiny state's diplomatic service, has been blamed by many for the Holy See's deteriorating overseas relations.
Attempts to unseat him may also lie behind this year's "Vatileaks" scandal, which has seen a raft of embarrassing documents leaked to the press, including one that suggested Pope Benedict's new ambassador in Washington was exiled in the US because he had blown the whistle on financial corruption.
Clandestination: cause of the trouble
Clandestination, published in Italy by Cooper Editore, tells the story of Ivan, a young man fleeing the social and economic upheaval in one of Russia's satellite states following the break-up of the Soviet Union.
Arriving in Rome, the illegal immigrant he finds that things in the West aren't all they were cracked up to be, and finds hardship, petty crime and poverty. Ivan eventually prostitutes himself for €50 with an Italian (on page 218). The Vatican might not have read to the end which sees troubled young man enter a church, fall to his knees and pray for forgiveness.
Register for free to continue reading
Registration is a free and easy way to support our truly independent journalism
By registering, you will also enjoy limited access to Premium articles, exclusive newsletters, commenting, and virtual events with our leading journalists
Already have an account? sign in
Join our new commenting forum
Join thought-provoking conversations, follow other Independent readers and see their replies