Vatican to try ex-papal ambassador on child sex charges
Jozef Wesolowski is accused of sexually molesting impoverished children in return for money
Siobhan Fenton
Tuesday 16 June 2015 11:54 Comments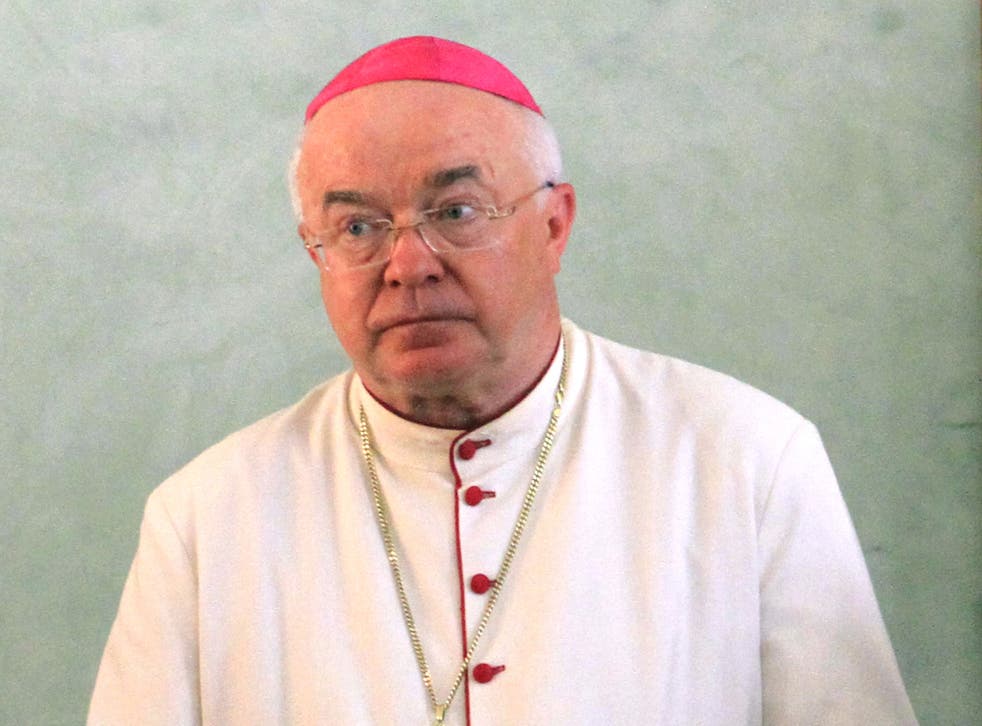 The Vatican is to try a former Papal Ambassador on child sex offence charges.
Jozef Wesolowski will be the highest ranking Vatican official to have ever faced such criminal charges.
The 66 year old is a former papal ambassador to the Dominican Republic and an archbishop.
It is alleged that whilst on trips to Santa Domingo, he visited impoverished shoe shine boys and paid them money in return for molesting them.
He is also charged with possessing child pornography.
After the story was broken by a local newspaper, he was defrocked by the Vatican and placed under house arrest inside Vatican City.
Anne Barrett-Doyle, a campaigner advocating for greater bishop accountability in the Catholic Church, told Reuters: "The announcement of Wesolowski's trial, while welcome, is minimal, belated and expected."
"It remains to be seen whether the Vatican City State will administer real justice [or if holding the trial in the Vatican] was effectively a way to protect the church from the damaging revelations that likely would occur if the former archbishop had been tried in the Dominican Republic or Poland."
The hearing into the sexual abuse allegations is due to take place on 11 July.
Register for free to continue reading
Registration is a free and easy way to support our truly independent journalism
By registering, you will also enjoy limited access to Premium articles, exclusive newsletters, commenting, and virtual events with our leading journalists
Already have an account? sign in
Join our new commenting forum
Join thought-provoking conversations, follow other Independent readers and see their replies