Exceptionally low tide leaves Venice canals almost empty
Boats and gondolas beached as water levels plummet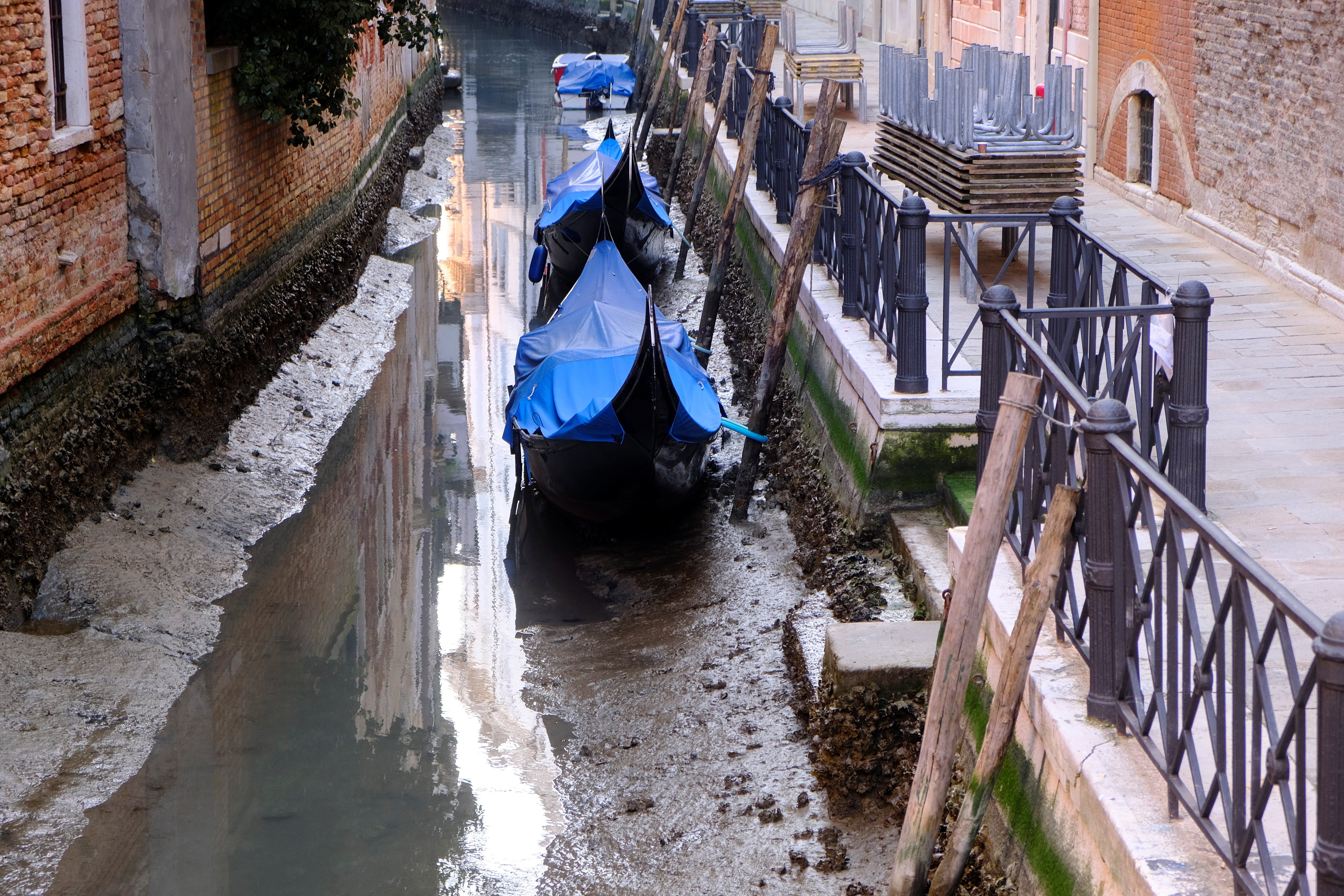 Sections of Venice's canals have been left almost dry by exceptionally low tides just months after the lagoon city was hit by flooding.
Boats and gondolas have been beached and could be seen sitting on the muddy banks after water levels plummeted to -48cm.
In December, high tides flooded St Mark's Square, causing damage to shops and other businesses.
And in November 2019, Venice suffered its worst flooding in more than 50 years when the water reached 187cm.
More than 85 per cent of the canal city was submerged and St Mark's Basilica was flooded for only the sixth time in 1,200 years.
Luigi Brugnaro, the mayor of Venice, blamed climate change at the time.
"The situation is dramatic," he tweeted. "We ask the government to help us. The cost will be high. This is the result of climate change."
The November 2019 floods were also followed by low tides, similar to the ones seen on Saturday, in January 2020.
Join our commenting forum
Join thought-provoking conversations, follow other Independent readers and see their replies