Vial of Pope John Paul II's blood stolen
Relic is considered to be of great religious significance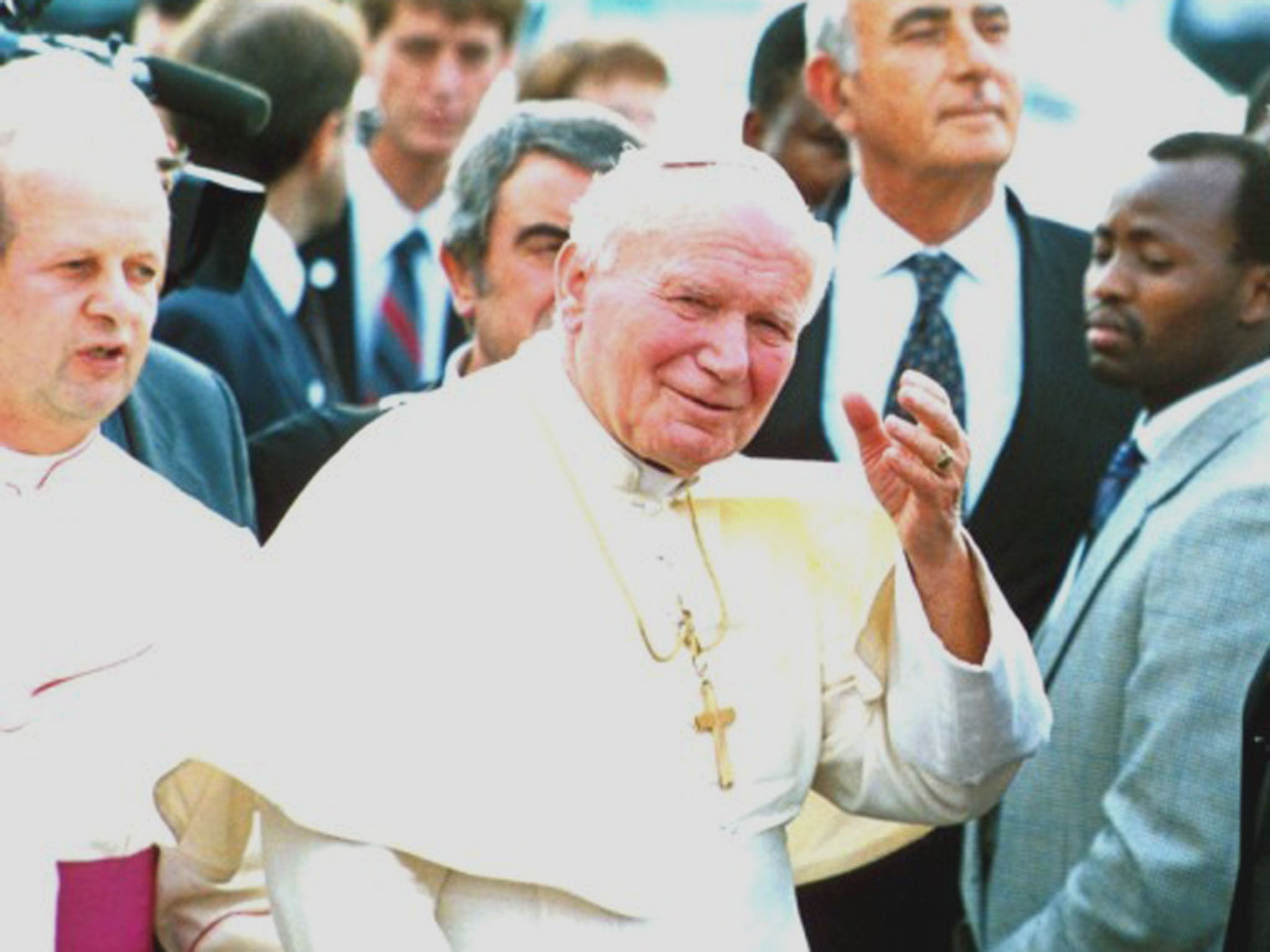 A relic containing the blood of Pope John Paul II has been stolen from a church, sparking a major search involving sniffer dogs and more than 50 policemen.
The vial was taken from the San Pietro Della Lenca church in the central Abruzzo region on Saturday.
The area was regularly visited by Pope John Paul II, who enjoyed skiing in the mountainous region before his death in 2005.
It is one of only three known vials containing the Polish Pope's blood, who is expected to be declared a saint in a ceremony at the Vatican on 27 April, and they are considered to be of great religious significance.
It is not the first time one of them has been stolen.
In 2012 a priest travelling north from Rome had his backpack stolen by three thieves. It contained an intricate relic of blood, which had been taken from Pope John Paul II following an assassination attempt in St Peter's Square in 1981.
Having alerted local police the relic was eventually retrieved having been thrown into reeds next to a nearby railway station.
Join our commenting forum
Join thought-provoking conversations, follow other Independent readers and see their replies