Vienna swimming pool bans woman wearing a burkini for 'hygiene and safety reasons'
Centre claims swimwear only unacceptable because it was made from cotton - which student denies
Matt Payton
Tuesday 13 September 2016 14:17 Comments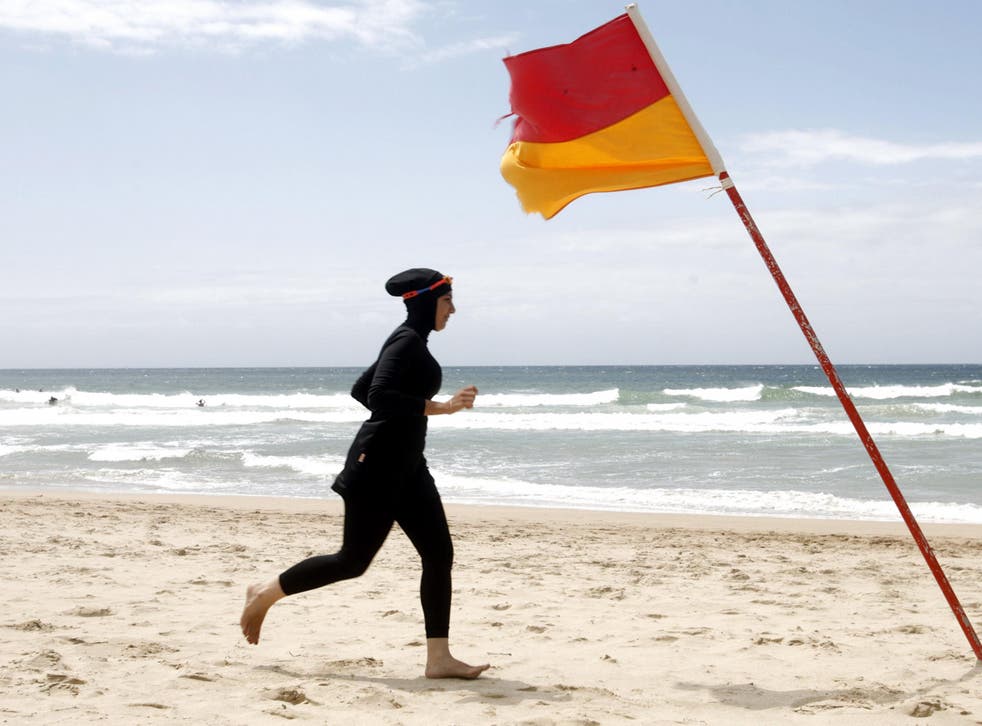 An Austrian swimming pool has reportedly banned a woman wearing a burkini, claiming the material the garment was made from breached "hygiene and safety" rules.
The Muslim woman was swimming in the Stadthallenbad indoor pool in Vienna when she was called over to the side by sports centre staff, according to Austrian media.
The 23-year-old student, who was accompanied by a friend also wearing a burkini, reportedly said she was then told to leave the pool for "hygiene reasons".
She insists she phoned the centre in advance and was told by a receptionist that burkinis were allowed, Kronen Zeitung reports.
The centre's management have insisted the rules dictate all swimwear must be made of appropriate fabric
They reportedly explained one of women's burkini was made from cotton and deemed unacceptable.
A spokesman for the pool, Manfred Faly, said burkinis are allowed as a general rule but all swimwear is required to be "water-repellent and fast-drying".
"Burkinis are basically alright, as long as they meet the hygiene and safety regulations," he told the newspaper.
France reaches out to Muslims after burkini controversy
Cotton is banned by many swimming pools due to it fraying, thus clogging up pool filters.
However, the woman reportedly inisted her costume was not made of cotton and claimed the decision to make her leave was racist.
She said she has filed complaints with the Austrian Islamic Community and the Anti-Racism Advisory Board, according to The Local.
Register for free to continue reading
Registration is a free and easy way to support our truly independent journalism
By registering, you will also enjoy limited access to Premium articles, exclusive newsletters, commenting, and virtual events with our leading journalists
Already have an account? sign in
Join our new commenting forum
Join thought-provoking conversations, follow other Independent readers and see their replies