Vikings were not Nazis, anti-racists tell Swedish white supremacist groups
'White nationalists don't get to reinvent what Viking culture is,' says campaigner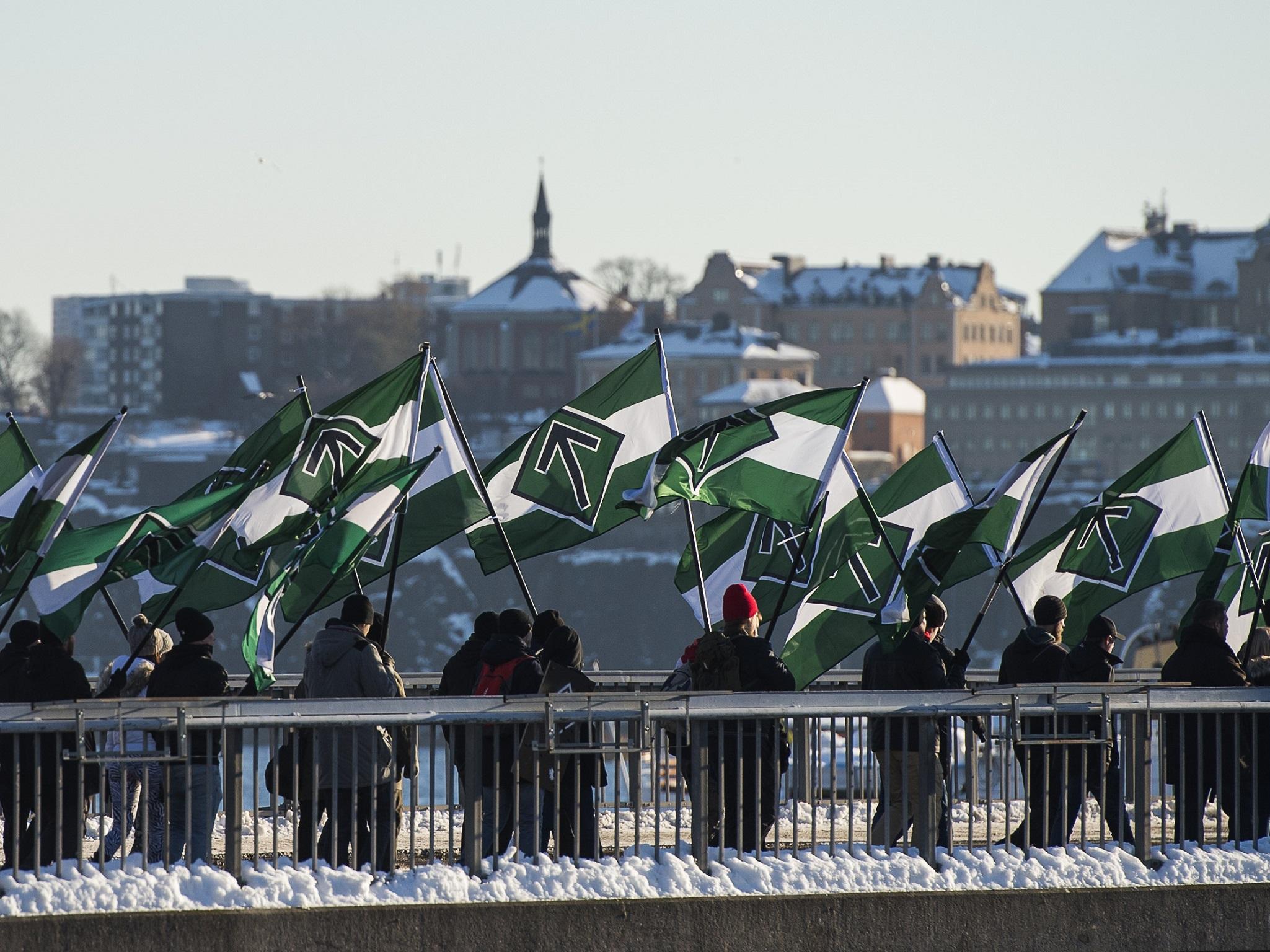 A Live Action Role Play (LARP) group in Sweden is campaigning to halt the neo-Nazi appropriation of Viking symbols.
Runes and other ancient Viking iconography have long been associated with the Nazism, by groups who use them to propagate the myth of white ethnic purity and supremacy.
Larpers in Sweden have formed Vikingar Mot Rasism (VMR, or Vikings Against Racism) in order to combat the far-right hold over Viking heritage.
"Viking enthusiasts get mistaken for racists and Nazis all the time, and we're very uncomfortable with that. White nationalists don't get to reinvent what Viking culture is," Solvej von Malmborg, a VMR member, told the Local.
The group protested the neo-Nazi Nordic Resistance Movement (NMR) along with thousands of other counter-demonstrators as the group attempted to march through Gothenburg.
The VMR spent time explaining to other anti-racists activists the difference between Viking heritage and neo-Nazi symbols.
Ms von Malmborg continued: "When a symbol becomes too closely connected with a racist movement, it becomes theirs – it belongs to the racists and eventually, using it can be seen as a form of inciting racial hatred. Then the symbol is removed from common cultural use."
The NMR uses an arrow-shaped 'Tyr-rune' against a green background as its logo.
The rune represented the Norse god of war, Tyr, and its shape is believed to be related to the North Star. It was also used by a Nazi SS division.
Other Viking iconography has been used extensively by the far right since the Nazis used them to express their fetishisation of perceived strong ancient and ethnically pure cultures, like the Vikings and Romans.
The Odal rune was part of the Runic alphabet and used by Vikings to denote inherited estate. But it used by the Nazis to symbolise their central concept of 'blood and soil'.
World news in pictures
Show all 50
The Waffen SS used runes extensively, including the 'Sig Rune' – originally representing the sun – which formed their logo.
The VMR formed after they noticed more racists attending Viking-themed events several years ago. Ms von Malmborg said their presence was contrary to the inclusive atmosphere of Larp.
Join our commenting forum
Join thought-provoking conversations, follow other Independent readers and see their replies