Violent Dutch gang-war spreads across Europe
The feud over a missing shipment of cocaine has already claimed at least 14 lives around the continent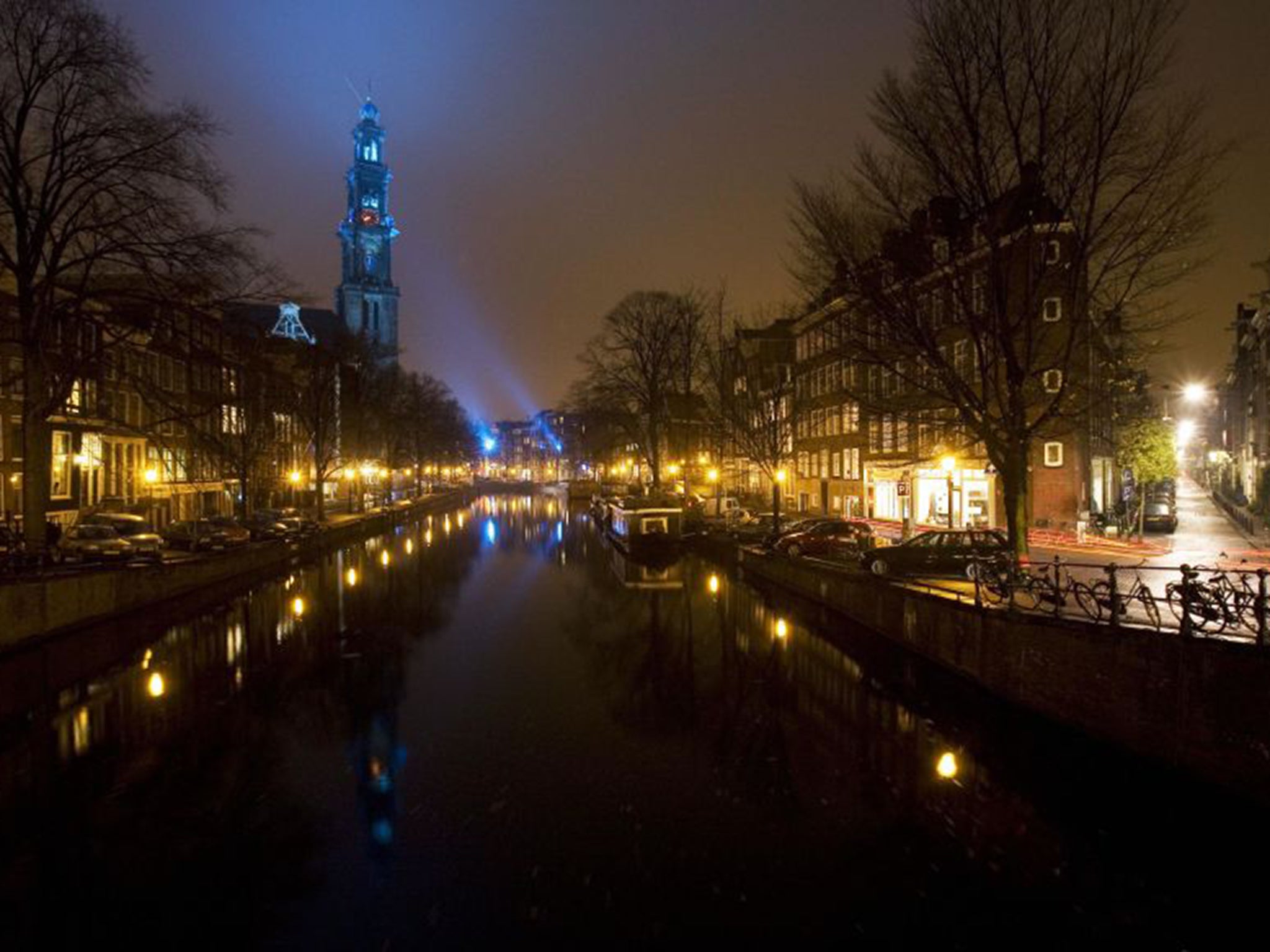 Death came swiftly and without mercy for Stefan Eggermont when he parked near his Amsterdam home. The 30-year-old father of one had parked after spending the evening with brother Jordi watching Netherlands beat Brazil 3-0 in the World Cup in July this year. After opening his car door, a gunman killed him with a burst of automatic gunfire.
Despite his violent death Stefan was no gangster. He was a respected, hard-working customer service manager at a web-based marketing firm. His only crime was that he lived near to and drove the same make and colour of car as the gunman's intended target.
He had become the first civilian casualty in a bloody war currently raging between two Dutch gangs over a missing £14 million cocaine shipment most of which was destined for the UK, which has now claimed at least 14 lives across Europe.
Dutch detectives believe he was in the wrong place at the wrong time. Finding no criminal or other motive to explain his killing they now believe the intended target was the brother of a man caught up in the feud, who drove the same car, lived nearby and often used Stefan's parking spot.
According to the Dutch justice ministry which is investigating the murders, the origin of this murder and mayhem stems from a stolen batch of cocaine in 2012. Experts believe much of the cocaine coming through Antwerp, estimated by the authorities to be 200 tonnes in 2012, is bound for the UK and Ireland where it will sell at around €50,000 per kilo in the UK compared to €30,000 in Netherlands.
In March 2012 Antwerp customs seized 200 kilos of cocaine. Unknown to them the massive seizure was but part of the full load. They believe now another large consignment of the drug had been already been stolen and was turning up in kilo quantities, selling for a lower than usual price.
Investigators believe a Dutch gang calling themselves the Turtles stole part of the consignment from a rival gang. Dutch journalist and author Wouter Laumans, explained: "The seizure In Antwerp was not reported in the media until recently so the gang thought all of it had been ripped. Then all hell has been let loose. There is no doubt in my mind that a lot of this cocaine was on its way to the UK where they can get a higher price for it. These guys are working with the British without a doubt. It's like some kind of Guy Ritchie film except its not funny."
At least two of the victims had links to a British criminal currently believed to be in Spain. Robert Dawes, 43, has been described as a "highly significant international criminal wanted for murder in Holland and drug importation in the UK" in documents written by the Serious Organised Crime Agency, which later became part of the UK's National Crime Agency.
Dawes, who was named in a Dutch court as the man who ordered the murder of innocent Dutch schoolteacher Gerard Meesters in November 2002. Mr Meesters had been targeted because the criminals believed his sister Janette and her friend Madeline Brussen had absconded with a shipment of drugs belonging to Dawes. Dutch phone taps later picked up the British gang saying the "f***ing Thelma and Louise" pair had been taught a lesson. Briton Daniel Sowerby, who worked for Dawes, is currently serving life for the shooting but refused to say in court who had ordered it for fear of reprisals against his own family in the UK.
One of the first victims in the latest feud which erupted after the Antwerp drugs were stolen was a notorious Dutch criminal Gwenette Martha. Martha, is known to have worked closely with Dawes. He was previously convicted of threatening Gerard Meesters after the 2002 Dawes shipment vanished.
After the row over the Antwerp shipment erupted Martha is thought to have been called in to contact the Turtles gang and extract a fine of several million euros in lieu of the missing cocaine. Whatever deal he struck did not appear to meet the expectations of his employers who appear to believe he had double crossed them.
Martha, who had survived one attempt on his life, was killed last May. Two days after being released from police custody after being caught with firearms - police believe he was on the way to kill a rival - he was shot dead in an Amsterdam surburb as he came out of a kebab shop. Despite wearing a bullet proof vest he was hit by 80 rounds from two or more AK47 rifles. So many rounds were fired that police said it was a miracle no-one else was hit.
A second British link to the victims emerged in August this year when Samir Bouyakhrichan, 36, said to be a major figure in the Dutch-Moroccan underworld and believed to be one of the investors in the missing Antwerp cocaine, was shot dead near Marbella, Spain. Bouyakhrichan was also a business associate of Dawes - he is reputed to have been an investor. in £300 million worth cocaine shipment seized in Southampton in 2011, the largest seizure to date in the UK.
Several tit-for-tat shootings have continued to take place since Bouyakhrichan's murder, the latest being last week when the Brazilian girlfriend of a Dutch criminal, who had been accused of luring another criminal to his death, was herself shot dead.
The shootings have shocked the Dutch public because of their brazen quality, violence and brutally. Automatic weapons have been used in several incidents In one failed assassination attempt in an Amsterdam cafe two months ago two innocent bystanders were seriously injured.
Last month Dutch police arrested a 26-year-old man in connection with Stefan's death after confirming the firearm which killed him had been found at the suspects home. But he has told detectives he was holding the weapon for someone he will not name. The suspect does not fit the description of the assassin and he has only been charged with possession of a firearm.
Justice official Franklin Wattimena said: "This all started with the missing cocaine in Antwerp and the subsequent murder of Najeb Bouhbouh. We are warning all potential targets when intelligence is received as is our duty. We are also in a difficult situation because the people we are investigating have technology which is beating us. We thought the end to this feud came with Gwenette Martha's death. That was not to be the case and we do not think it is at an end yet"
Breakout: The death toll
18 October 2012: Najeb Bouhbouh, 34, gunned down outside the Crowne Plaza Hotel in Antwerp
29 December 2012: Youseff Lkhorf, 28 and Said El Yazidi, 21, were shot dead in an AK 47 wild west shootout near an Amsterdam canal in which gang boss Benaouf Adaoui survived. It was in response to the murder of Najeb Boubouh. Pursuing police were also shot at by the assassins.
16 March 2013: Rida Bennajem, 21, shot dead Amsterdam. Believed to be one of the hitmen involved in murder of Bouhbouh
26 May 2013: Souhail Laachir, 26, shot dead Amsterdam. He was involved in the finances of Benaouf Adaoui
24 August 2013: Chris Bouman, 36, involved in luring Najeb Bouhbouh to the Crowne Plaza, committed suicide in prison awaiting charges on October 18 2012 murder. Police believe he had been threatened while in custody.
20 February 2014: Alexander Gillis,30, friend of Gwenette Martha shot dead Amsterdam
22 March 2014: Mohammed El Mayouri, 30, a hitman for the Benaouf group shot dead Amsterdam
22 May 2014: Gwenette Martha, best friend of Najeb Bouhbouh, shot dead Amsterdam
13 July 2014: Stefan Eggermont shot dead in case of mistaken identity. Investigators believed that the shooters were targeting Omar Lkhorf brother of Youseff Lkhorf killed in December 2012. Omar Lkhorf drove the same car as Stefan, often parked in a similar spot and lived nearby.
16 August 2014: Derkiaoui Van Der Meijden, 34, shot dead Amsterdam. Associate of Gwenette Martha and hit man believed to be involved in the December 29 2012 shootings. Wearing a bullet proof vest he was gunned down by two men brandishing AK 47's
28 August 2014: Samir Bouyakhrichan, 36, head of another organised crime group and friend of Benaouf group shot dead Marbella, Spain
3 September 2014: Massod Amin Hosseini, 30 shot dead Amsterdam. Massod was known on the periphery of both groups.
Join our commenting forum
Join thought-provoking conversations, follow other Independent readers and see their replies