Viorica Dancila nominated as Romania's first female Prime Minister
President Klaus Iohannis says he has decided to give the Social Democrat party 'another chance'
Luiza Ilie
,
Radu-Sorin Marinas
Friday 19 January 2018 01:16 Comments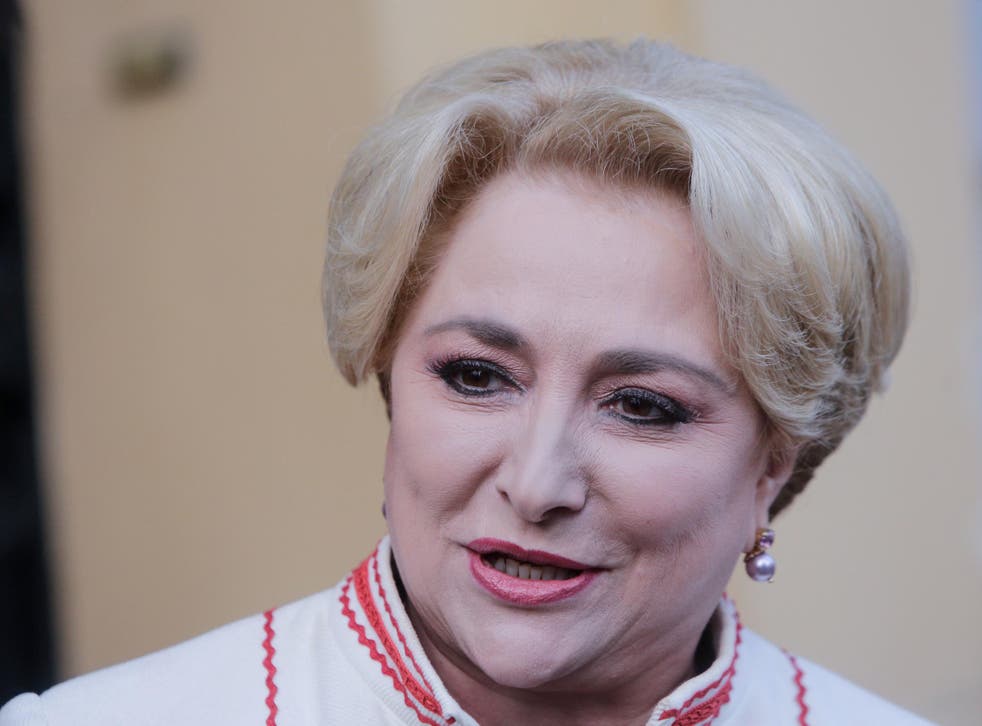 Viorica Dancila has been named Romania's first female Prime Minister and the country's third head of government in a year.
Romania's President Klaus Iohannis appointed the European Parliament lawmaker as prime minister-designate and said he wants her appointment approved quickly by parliament in a vote at the end of the month, with a new government in place by 1 February.
Her appointment follows the sudden resignation of Mihai Tudose and will mostly be judged at home and by investors on whether it will hamper or facilitate the European Union state's struggle to stamp out high-level corruption.
It had been widely thought Mr Iohannis might veto the Social Democrats' (PSD) pick to replace Mr Mihai Tudose, who quit after falling out with powerful party leader Liviu Dragnea.
Mr Dragnea is one of a number of ruling coalition members facing trial on graft charges, while the president has become an outspoken critic of the PSD's record on combating corruption. Dragnea denies any wrongdoing.
But the president adhered to what he called "parliamentary arithmetic" to approve Ms Dancila, 54, who has close ties to Mr Dragnea from their days working for the same county council.
World news in pictures

Show all 50
"For me it's very clear that the Social Democrats have a majority, so I weighted all arguments and decided to name their proposal for premier," Mr Iohannis told reporters after holding consultations with all political parties.
"I decided to give the PSD another chance."
Mr Iohannis also urged the PSD to start delivering on its electoral promises to meet the expectations of Romanians.
Previous party attempts to decriminalise some corruption offences were seen by the public as an attempt to avoid prosecution and sparked massive street protests.
And some commentators saw the appointment of Ms Dancila as allowing Mr Dragnea to wield more power – potentially setting back the fight against organised crime and abuse of office.
"Romania's real prime minister designate is Liviu Dragnea. Dancila will be just his proxy," said independent political commentator Cristian Patrasconiu. "This could hamper an European Union-backed drive to counter sleaze."
Register for free to continue reading
Registration is a free and easy way to support our truly independent journalism
By registering, you will also enjoy limited access to Premium articles, exclusive newsletters, commenting, and virtual events with our leading journalists
Already have an account? sign in
Join our new commenting forum
Join thought-provoking conversations, follow other Independent readers and see their replies