Russian authorities investigate mystery death of 14-year-old model in China
Vlada Dzyuba seemingly dies of neglect on three-month fashion assignment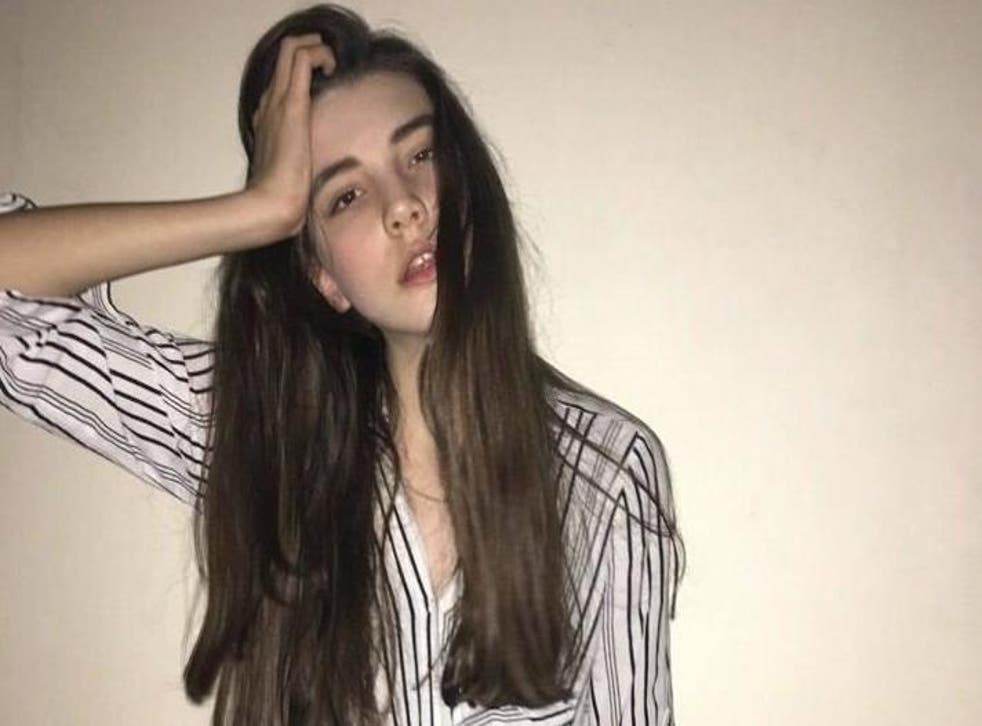 Last week, a 14-year-old model from Perm, Russia, died while on a three-month assignment in China, setting off questions and a burst of unverified information regarding the circumstances of her death.
On Tuesday, Russian authorities in Perm announced that they were starting a criminal investigation into whether Vlada Dzyuba's death was caused by neglect, according to a local news publication.
The inquiry could shed light on why "a child who has not reached 14 years of age found herself abroad, who it was that brokered her contract, why she did not have the documents that provide medical support," said Anna Kuznetsova, the children's rights commissioner for the Russian Federation, at a news conference in Vladivostok, according to the state-owned news agency RIA Novosti.
One red flag that has caught the attention of authorities: Dzyuba did not have health insurance, though her contract with Esee Models, the management company in Shanghai that hired her, stipulated that she should have enrolled before her arrival. Her lack of insurance may have kept Dzyuba from speaking up about the pains she was experiencing.
Though an autopsy has not been performed, Andrey Kulikov, a representative of the Russian consulate in Shanghai, told RIA Novosti that the cause of Dzyuba's death appeared to be multiple organ failure caused by sepsis and an infection in her nervous system.
The Siberian Times had originally reported that Dzyuba was suffering from meningitis and severe exhaustion after participating in a 13-hour catwalk show during Shanghai Fashion Week, an unverified claim that was picked up by global news organisations. But the shows in Shanghai ended on 18 October and Dzyuba was not taken to the hospital until 25 October.
It is unclear who was responsible for setting up Dzyuba's insurance. "Vlada and her mom signed the contract, and Vlada went by herself to Shanghai," wrote Dmitry Smirnov, a scout who brokered Dzyuba's contract with Esee Models, in a chat on the social-media platform Vkontakte. He added that this was the second time Dzyuba had traveled abroad. She worked for three months in Taiwan last year.
In Perm, Dzyuba was represented by Great Model, an agency run by Elvira Zaytseva. Zaytseva was reached Tuesday through Vkontakte, where she disputed accounts published by Russian media about Dzyuba being overworked, but would not give specifics. Zaytseva did not respond to questions about whether her agency had set up insurance for Dzyuba.
According to a timeline provided by Esee Models, Dzyuba was on assignment in Yiwu, a city south of Shanghai, on 23 October. The next evening, she began to feel ill. Smirnov said that Dzyuba had a high temperature and was vomiting. On Wednesday, she returned to Shanghai and was taken to the hospital. She died on Friday morning.
"I didn't sleep for two days, and everyone was praying for Vlada," Smirnov said. "The death of Vlada is not connected to her work as a model. It is a terrible tragedy."
In a statement provided Tuesday, Esee Models said: "We lost an angel. We must be strong and persevere in the aftermath. We are now working on an arrangement for the family's visit to China. We are also doing our best to communicate and cooperate with relevant departments."
Esee Models said that Dzyuba worked mostly eight-hour days during her time in China. Under Chinese law, children who are younger than 16 are permitted to work for institutions of literature, art, physical culture and special crafts, so long as the work does not prevent them from attending school.
World news in pictures

Show all 50
In the United States and Britain, companies are discouraged from working with models under the age of 16 by their respective fashion councils. New York City has a law in place that classifies underage models as child performers, with regulations that include limited work hours and mandatory trust accounts.
In September, the French conglomerates Kering and LVMH Moët Hennessy Louis Vuitton passed a joint charter promising not to work with models under 16 for "shows or shootings representing an adult" and forbidding models ages 16 and 17 from working between 10pm and 6am.
Kuznetsova, the children's rights commissioner, announced that her agency would be looking into whether other underage Russian models are working in China without the necessary health insurance.
The New York Times
Join our new commenting forum
Join thought-provoking conversations, follow other Independent readers and see their replies