Vladimir Putin calls snap Russia air-raid drill involving 45,000 troops and 150 aircraft
Unannounced military exercises increased after relations between West and Russia deteriorated over Ukraine conflict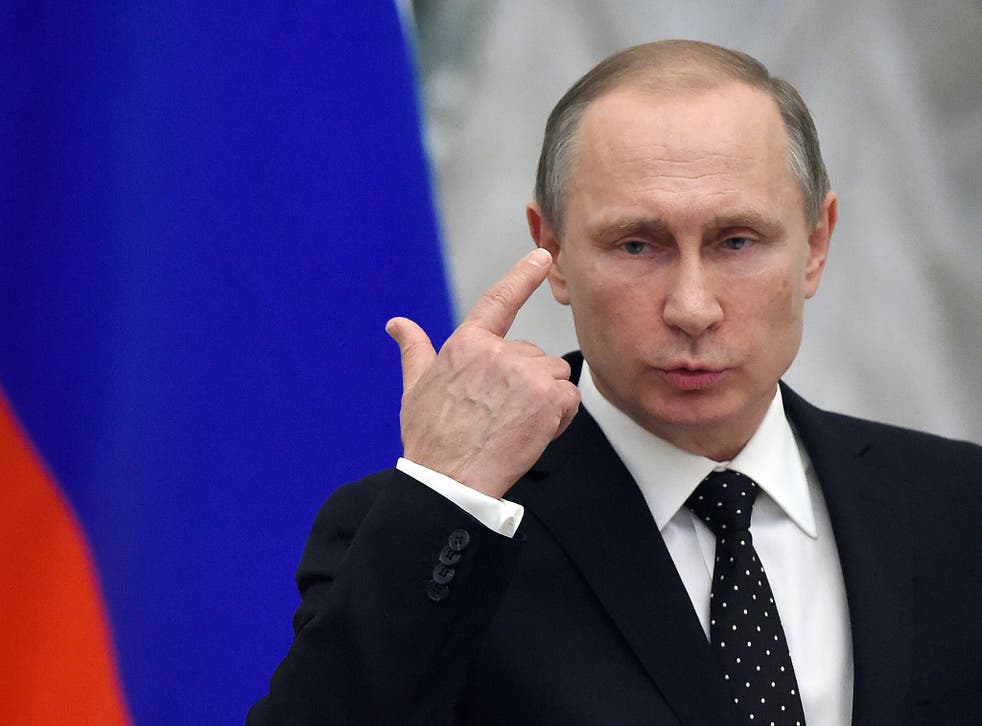 Vladimir Putin ordered a snap air drill involving 45,000 troops who launched missiles at unidentified objects in the sky.
One hundred and fifty aircraft and 200 anti-aircraft units were also scrambled for the three-day exercise this week.
London-based think tank the European Leadership Network has previously warned that these unannounced military exercises could confuse Nato and lead to an accidental conflict.
State news agency Tass said Mr Putin and Russian defence minister Sergey Shoigu triggered the exercise at 9am Moscow time on Tuesday.
"In accordance with the decision by the Armed Forces Supreme Commander, a snap check of the Aerospace Forces began to evaluate readiness of the control agencies and troops to carry out combat training tasks," said Mr Shoigu.
"Special attention should be paid to alert combat, deployment of air defence systems for a time of war, and air group readiness to repel the aggression."
Deputy defence minister Alexander Fomin followed by saying the government did not need to give any "formal notice" under the Vienna Document.
As part of the exercise, news agency Interfax said S-300 and S-400 air defence systems practiced spotting and destroying unidentified objects flying at low altitudes just south of Moscow.
The number of snap drills have reportedly increased since relations deteriorated between the West and the Kremlin over Ukraine.
Russia hold military drills
Russian soldiers train to shoot down helicopters
Russia is estimated to have an army of around 800,000 active troops and 1,796 nuclear warheads.
The US, by comparison, has around 480,000 active troops and 1,367 nuclear warheads.
European Leadership Network research director Lukasz Kulesa said the air drill appeared to simulate what an attack by the US or NATO might look like.
"From a Western viewpoint, the idea of an air assault on Russia is absurd. It is thus worrying that such scenarios are seen as likely in Russia," said Mr Kulesa, speaking to The Independent.
Mr Kulesa also said it was unlikely anything was shot down from the skies in the recent drill, but that "interceptions by air defence" were carried out.
The Independent has contacted Nato for comment.
Join our new commenting forum
Join thought-provoking conversations, follow other Independent readers and see their replies