Vladimir Putin appoints kickboxer to head Russian region
The new governor's academic record leaves much to be desired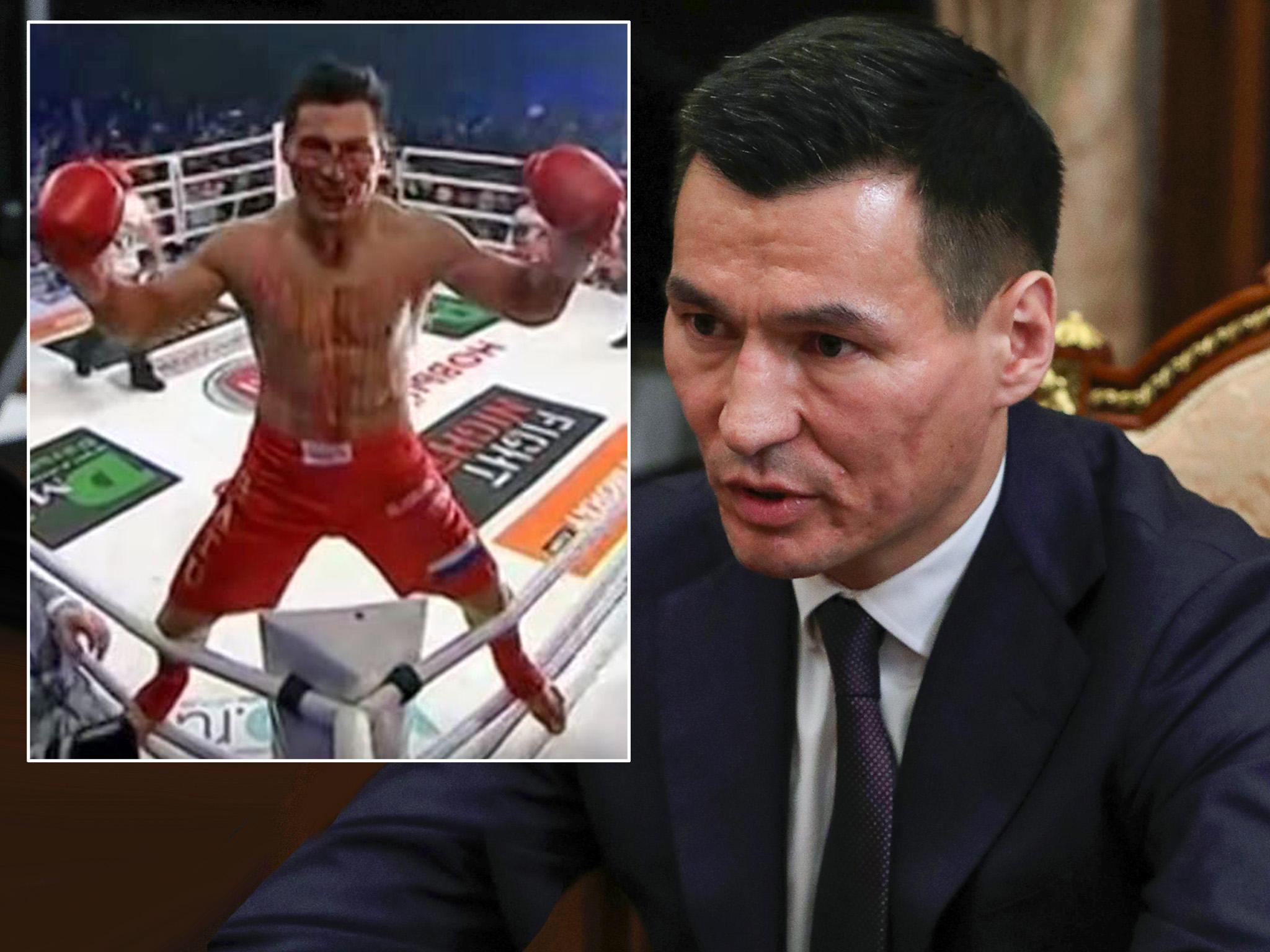 Vladimir Putin has raised eyebrows – and stakes in the bare torso department – by appointing a kickboxing champion to one of the highest offices of state.
A Kremlin statement published on Wednesday broke the unexpected news that 38-year-old Batu Khasikov had been asked to take over the position of governor for Kalmykia, one of Russia's poorest regions.
President Putin told the sportsman of his decision during a "working meeting", the Kremlin statement said. Mr Khasikov will replace Alexei Orlov, who is said to have "voluntarily" resigned his post.
Mr Khasikov, a former professional fighter, multiple world champion and mixed martial arts promoter, has in recent years been an enthusiastic backer of the president.
His loyalty had already been rewarded with several positions in government. From 2012 to 2014, he was a representative for Kalmykia in Russia's upper house. From 2017, he was appointed adviser to head of the Rosmolodezh' agency, which handles youth affairs in Russia.
But the post of governor, one of Russia's most privileged positions, is clearly a step up for the former policeman.
Vladimir Putin's Photo ops – Russia's Man of Steel?
Show all 20
At one point, Mr Khasikov could have claimed political credentials for the job.
In 2011, he was the proud owner of a PhD in political science from the Presidential Academy of National Economy and Public Administration. Alas, that degree was taken away from him five years later, after an academic panel discovered his dissertation had heavily plagiarised another piece of research.
"I understand that the multiple world champion had no time to concern himself with academic work," Sergei Stepanov, one of the members of the panel, said at the time. "I can only assume that Batu not only didn't write but also didn't read his own work."
Putin's horse doesn't want to obey as the president joins women of 1st Operational Police Regiment in Moscow
Mr Khasikov's appointment is the latest change in a mass rotation in Russia's ruling elite. The shakeup, arguably the most fundamental since Mikhail Gorbachev embarked on perestroika reforms in the 1980s, has been linked to Mr Putin's falling ratings and the country's continuing economic malaise.
Early in Mr Putin's reign, governors were often fiercely independent figures, their regional power bases acting as a check on the president's authority. Today, things are slightly different. The vast majority of the newest regional appointees have come directly from Russia's security or military agencies.
Join our commenting forum
Join thought-provoking conversations, follow other Independent readers and see their replies