Vladimir Putin's New Year message to Donald Trump calls for 'pragmatic cooperation'
Saturday 30 December 2017 10:55 Comments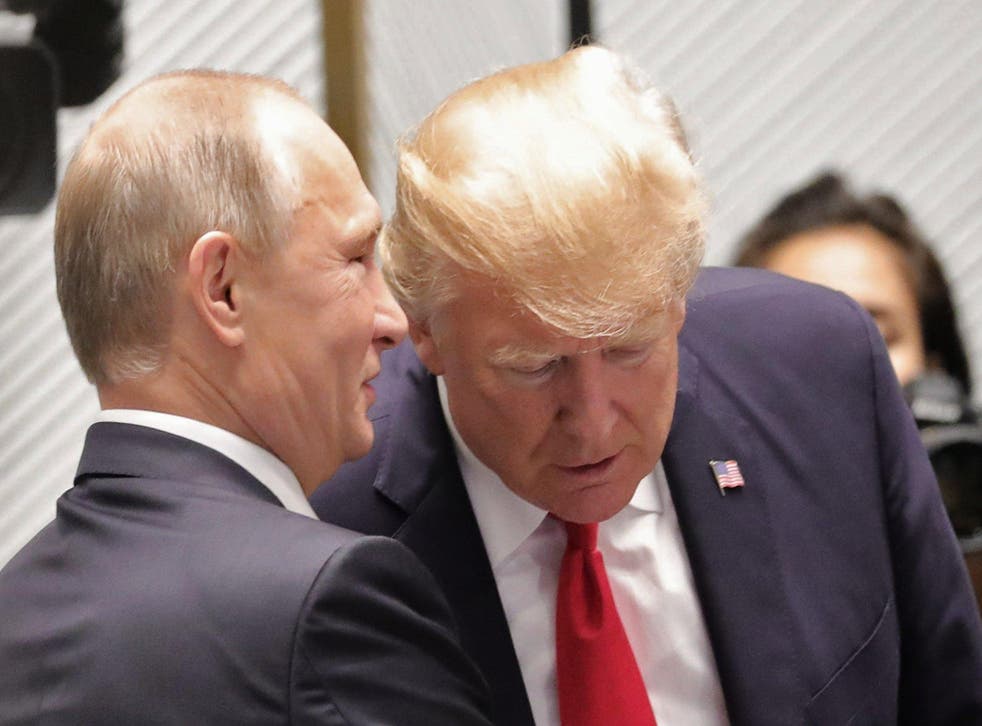 Vladimir Putin has called for "pragmatic cooperation" with the US in a New Year message to Donald Trump.
In a telegram message, Mr Putin said a constructive dialogue between the two nations was essential for global stability.
The Kremlin said Saturday that Mr Putin emphasised in his Seasons Greetings to Mr Trump that Russia and the US could develop a "pragmatic cooperation aimed at long-term perspective" on the basis of "equality and mutual respect."
Ten great things Donald Trump will give the world in 2018
Mr Putin noted that "the development a constructive Russian-US dialogue is particularly important for strengthening strategic stability in the world and finding the optimal answers to global threats and challenges."
Ties between Moscow and Washington sank to a post-Cold War low following Russia's annexation of Crimea in 2014 and the allegations of its meddling in the US presidential election last year.
The Russian President also addressed Syria's Bashar al-Assad in a seasonal message, promising he would "continue to render every assistance to Syria in the protection of state sovereignty, unity and territorial integrity".
Earlier this month Mr Putin ordered the Russian forces in Syria to start withdrawing from the country, but said Russia would keep its Hmeymim air base in Syria's Latakia Province as well as its naval facility at Tartous "on a permanent basis".
Russia first launched air strikes in Syria in September 2015 in its biggest Middle East intervention in decades, turning the tide of the conflict in Assad's favour.
Register for free to continue reading
Registration is a free and easy way to support our truly independent journalism
By registering, you will also enjoy limited access to Premium articles, exclusive newsletters, commenting, and virtual events with our leading journalists
Already have an account? sign in
Join our new commenting forum
Join thought-provoking conversations, follow other Independent readers and see their replies