Vladimir Putin drops plan to fine Russian HIV sufferers who refuse to sign government register
Health Ministry says 824,000 of the estimated 850,000 HIV-positive people in Russia have already been added to the registry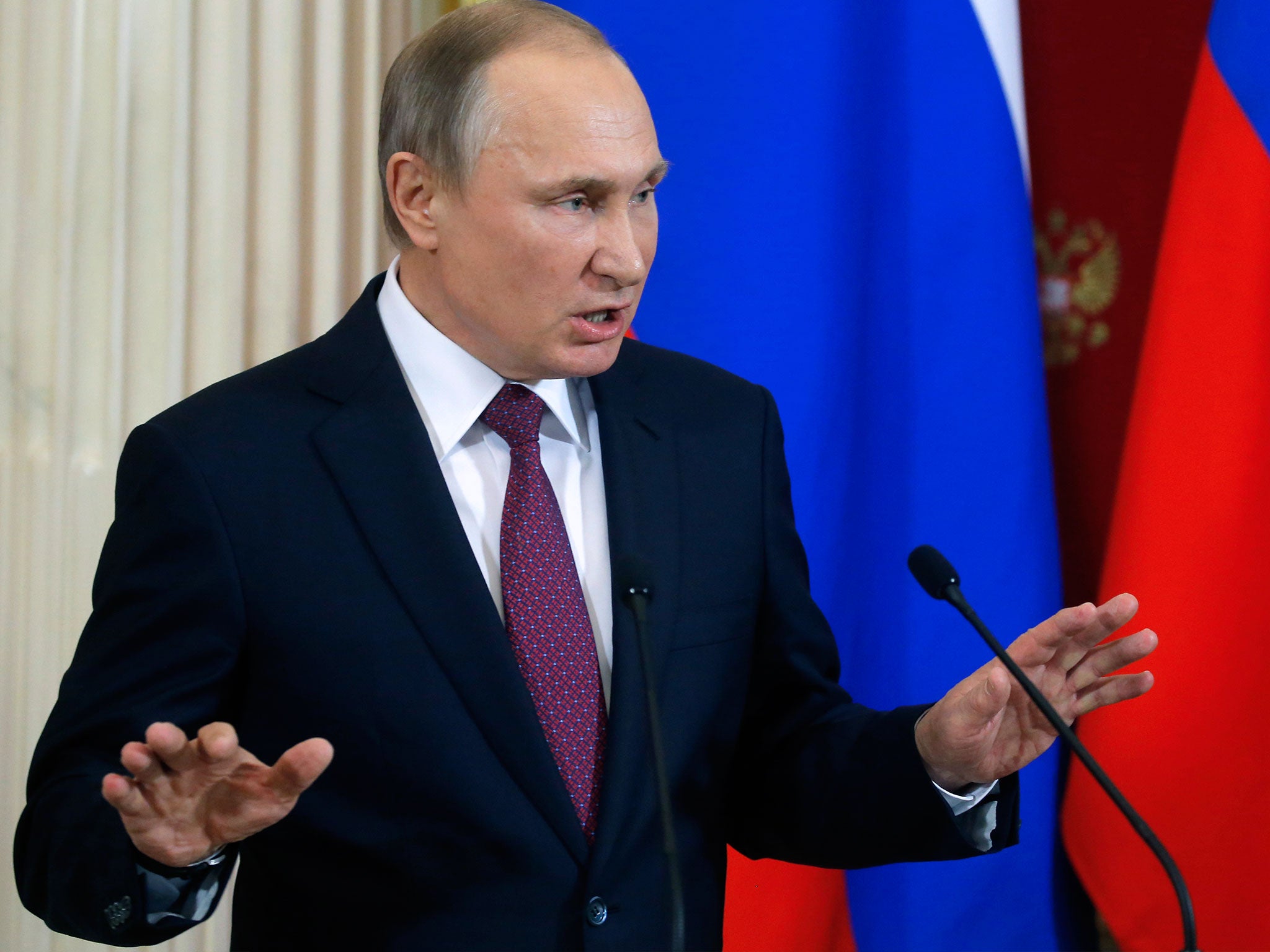 The Russian government has abandoned plans to fine HIV-infected patients who refuse to register on a Kremlin-administered list of sufferers.
Patients would have been forced to add their name to a Government-run registry under plans unveiled by Vladimir Putin on 1 January this year.
Activists feared a national registry would lead to discrimination against HIV-positive Russians.
Russia struggles to contain HIV/AIDS epidemic
Deputy health minister Sergei Krayevoi said the aim was to "assess and collect full information on how many HIV patients we have, what treatment plans have been arranged for them, what medicines have been prescribed to them".
But those who refused to put their name to the list were threatened with having access to antiretroviral drugs withdrawn and fines imposed.
The Health Ministry said 824,000 of the estimated 850,000 HIV-positive people in Russia have already been added to the registry.
Following a meeting involving members of Russia's health, foreign and justice ministries and universities, the plan to fine those who did not sign up was shelved.
The Government acknowledged a compulsory register of patients would not contribute to the "creation of trust and a partnership, which must be installed between the medical institution and the patient".
More than a million Russians now live with the virus and that number is expected to nearly double in the next decade.
A report by the European Centre for Disease Control and the World Health Organisation found 64 per cent of all new HIV cases in Europe in 2015 were registered in Russia.
HIV diagnoses in Russia have more than doubled over the last ten years, up 133 per cent since 2006 and 15 per cent in just a year.
Join our commenting forum
Join thought-provoking conversations, follow other Independent readers and see their replies