Vladimir Putin finalises divorce from wife Lyudmila after 30 years of marriage
Any mention of Ms Putin has now been deleted from the Kremlin website
Adam Withnall
Friday 04 April 2014 15:02 Comments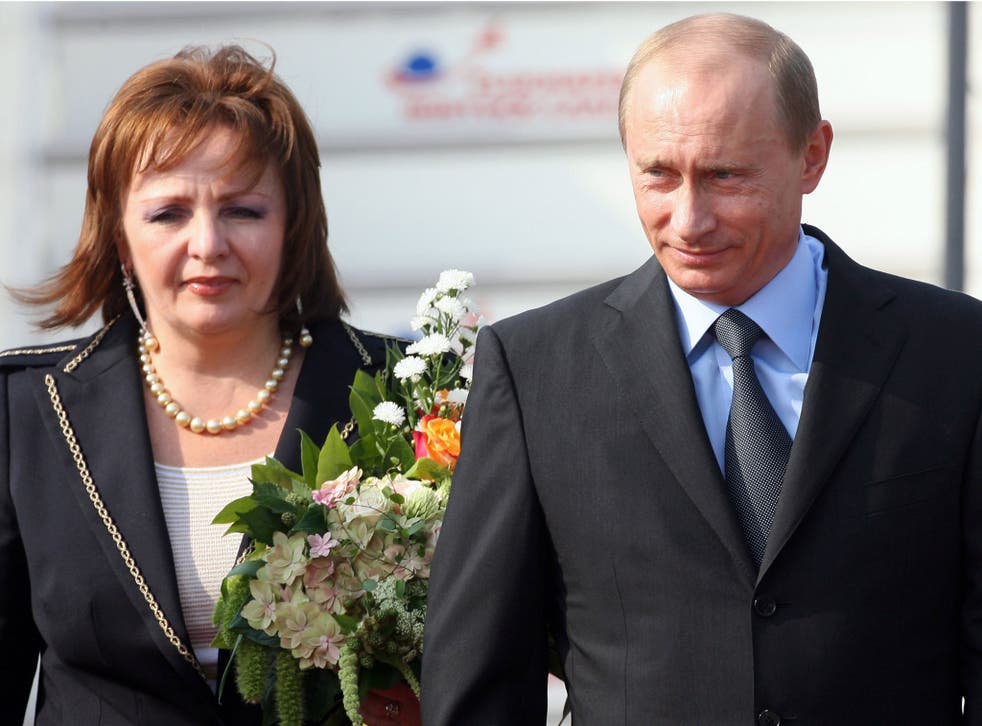 Vladimir Putin has finalised his divorce from his wife Lyudmila, the Kremlin has confirmed, after 30 years of marriage.
Their plans to separate were announced in an appearance before TV cameras last year but, until only last week, Mr Putin had still been listed as married in his profile on the government's website.
The completion of the divorce process was not treated with the same publicity, instead only becoming apparent after it emerged that any mention of the president's former wife had been airbrushed from the official record.
The official biography for Mr Putin, 61, had previously read: "Married. Wife Lyudmila Aleksandrovna Putina."
It now only lists "Daughters, Maria (born 1985) and Katerina (1986)".
Speaking to the Itar-Tass Russian news agency, Kremlin spokesman Dmitry Peskov said: "This means that the divorce has taken place."
Announcing the separation on Russian state TV after attending a ballet last summer, Mr Putin had said: "It was a joint decision: we hardly see each other, each of us has our own life."
Ms Putin, who has rarely been seen in public in recent months, said at the time that the divorce would be "civilised and the two would "always remain close", the BBC reported.
"I am very grateful to Vladimir... that he still supports me. And the children, he really cares for them and the children feel this," she said.
Putin's body language: From Madimir to Sadimir to Badimir

Show all 18
Rumours surrounding the president's love-life have taken a back seat in recent months, after Mr Putin instead made headlines for annexing the Crimean peninsula and threatening the isolation of Russia in opposition to the West.
Register for free to continue reading
Registration is a free and easy way to support our truly independent journalism
By registering, you will also enjoy limited access to Premium articles, exclusive newsletters, commenting, and virtual events with our leading journalists
Already have an account? sign in
Join our new commenting forum
Join thought-provoking conversations, follow other Independent readers and see their replies