Vladimir Putin missing: Russian President refuses to comment on 10-day disappearing act – 'it would be boring without gossip'
The President's disappearance has not yet been explained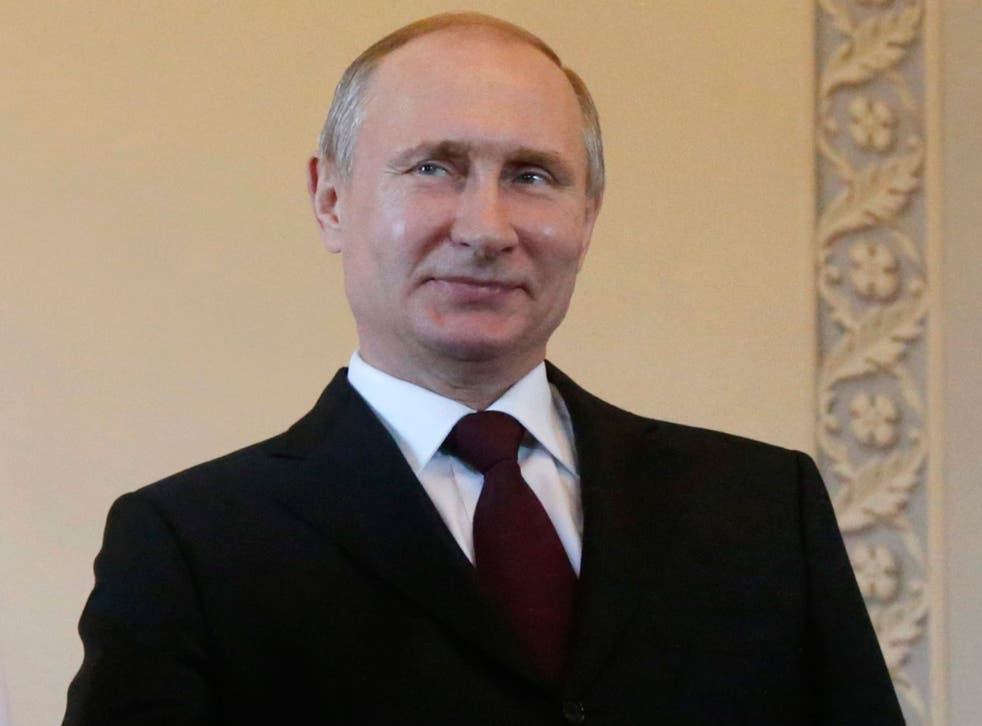 Vladimir Putin has appeared in public for the first time in 10 days to meet with the President of Kyrgyzstan.
The meeting between the Russian President and Almazbek Atambayev in the Constantine Palace, near St Petersburg, follows more than a week of intense speculation over Putin's sudden disappearance from the public eye.
A smiling Mr Putin did not address the issue while answering questions from reporters summoned for the occasion, saying only: "It would be boring without gossip."
President Atambayev addressed the assembled media before the start of the meeting, confirming the Russian leader's good health and claiming he was in "great shape".
He said Mr Putin "just now drove me around the grounds, he himself sat at the wheel".
"The president of Russia not only walks, but speeds around," he added.
"Judging by the Atambayev's expression, Putin's handshake is strong," a Russian reporter at the scene quipped on Twitter.
Denying rumours of illness last week, Mr Putin's official spokesperson said his handshake "can break a hand."
Rumours that Mr Putin was dead have been struck off the list but there has not yet been any formal explanation of his whereabouts.
After a string of high-profile engagements were cancelled last week, many reports pointed to illness, which could have been kept secret by Mr Putin's spokesperson to protect his macho image.
The Kremlin has denied claims that his alleged girlfriend, former gymnast Alina Kabaeva, had given birth to their child in Switzerland.
Other theories suggested an alleged secret service coup or covert plastic surgery, possibly a facelift for the President, who looks surprisingly youthful at 62.
Vladimir Putin: Inside the Russian President's Daily Life

Show all 10
A statement from the Kremlin said that today's meeting with Mr Atambayev would discuss "continued steps to develop bilateral co-operation, particularly trade and investment ties, cultural and humanitarian contacts, and relations in the energy sector".
Mr Putin and the Kyrgyz leader were also due to discuss the former Soviet nation's accession to EU rival the Eurasian Economic Union.
The Russian President was last seen in public on 5 March, when he hosted Italian Prime Minister Matteo Renzi.
Additional reporting by agencies
Register for free to continue reading
Registration is a free and easy way to support our truly independent journalism
By registering, you will also enjoy limited access to Premium articles, exclusive newsletters, commenting, and virtual events with our leading journalists
Already have an account? sign in
Register for free to continue reading
Registration is a free and easy way to support our truly independent journalism
By registering, you will also enjoy limited access to Premium articles, exclusive newsletters, commenting, and virtual events with our leading journalists
Already have an account? sign in
Join our new commenting forum
Join thought-provoking conversations, follow other Independent readers and see their replies