Vladimir Putin was responsible for plane crash that killed Polish President Lech Kaczynski, says Polish defence minister
Poland's President Lech Kaczynski, the First Lady and 94 others died in a plane crash in 2010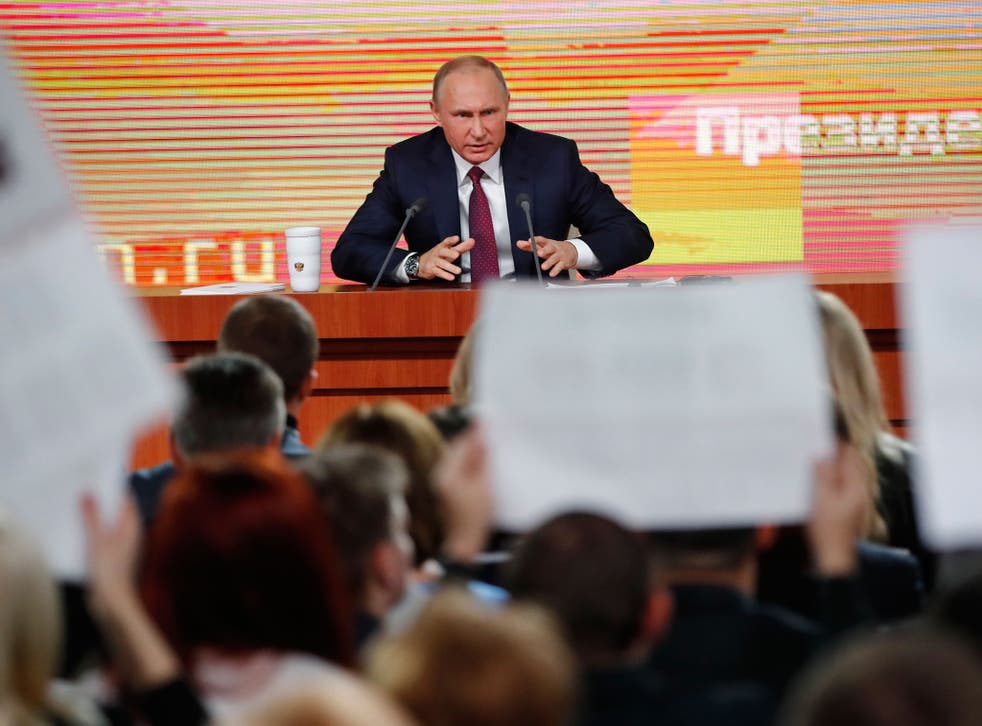 Poland's defence minister has accused Vladimir Putin of involvement in the 2010 plane crash which killed the Polish president as he urged him to "take responsibility".
Antoni Macierewicz claims the fatal crash which killed Poland's President Lech Kaczynski, the First Lady and 94 others in 2010 in Russia was preceded by two explosions on board.
In a radio interview Mr Macierewicz said the Russian president "should have the courage to take responsibility for what has happened."
He told public radio PR 24: "President Putin should finally face the truth: two explosions which eventually destroyed the Tu-154 were incontestably identified by official expertise."
His comments follow the Russian leader's denial of any explosions on board as he called on Poland to stop investigating for any potential Russian role in the crash.
Responding to a question from a Polish reporter at an annual news conference, Mr Putin said it was time for Poland to move beyond the plane crash, turn a new page, and "grow up".
President Putin said he was tired of hearing allegations that the plane crash was the result of a Russian conspiracy, drawing a sharp rebuke from Warsaw.
Polish and Russian aviation experts concluded it was an accident.
Russia protests on Vladimir Putin's birthday

Show all 12
But Mr Macierewicz is heading up a commission re-investigating the crash and alleges it was preceded by two explosions, which he says would suggest Russia played a role.
A previous Polish government concluded that pilot error was to blame for the crash, but Law and Justice ordered a new investigation which concluded this year that the plane was brought down by explosions on board.
The new investigatory commission created by Mr Macierewicz said in April this year that blasts most likely tore the plane into pieces, killing all 96 people seconds before it hit the ground.
It repeated allegations that Russian air traffic controllers had deliberately set the plane on the wrong descent path.
Polish prosecutors said then they would press charges against two controllers. Moscow rejected the allegations.
The Polish Air Force Tu-154 plane crashed near the Russian city of Smolensk on April 10, 2010, killing all 96 people on board, including President Kaczynski.
His twin brother Jaroslaw is now the leader of Poland's ruling Law and Justice Party, in power since 2015.
Additional reporting by AP
Register for free to continue reading
Registration is a free and easy way to support our truly independent journalism
By registering, you will also enjoy limited access to Premium articles, exclusive newsletters, commenting, and virtual events with our leading journalists
Already have an account? sign in
Register for free to continue reading
Registration is a free and easy way to support our truly independent journalism
By registering, you will also enjoy limited access to Premium articles, exclusive newsletters, commenting, and virtual events with our leading journalists
Already have an account? sign in
Join our new commenting forum
Join thought-provoking conversations, follow other Independent readers and see their replies