Vladimir Putin's United Russia Party unveils 'straight flag' to rival gay pride symbol
Weirdly, the 'straight' flag has no straight lines in it whatsoever
Kiran Moodley
Thursday 09 July 2015 21:29 Comments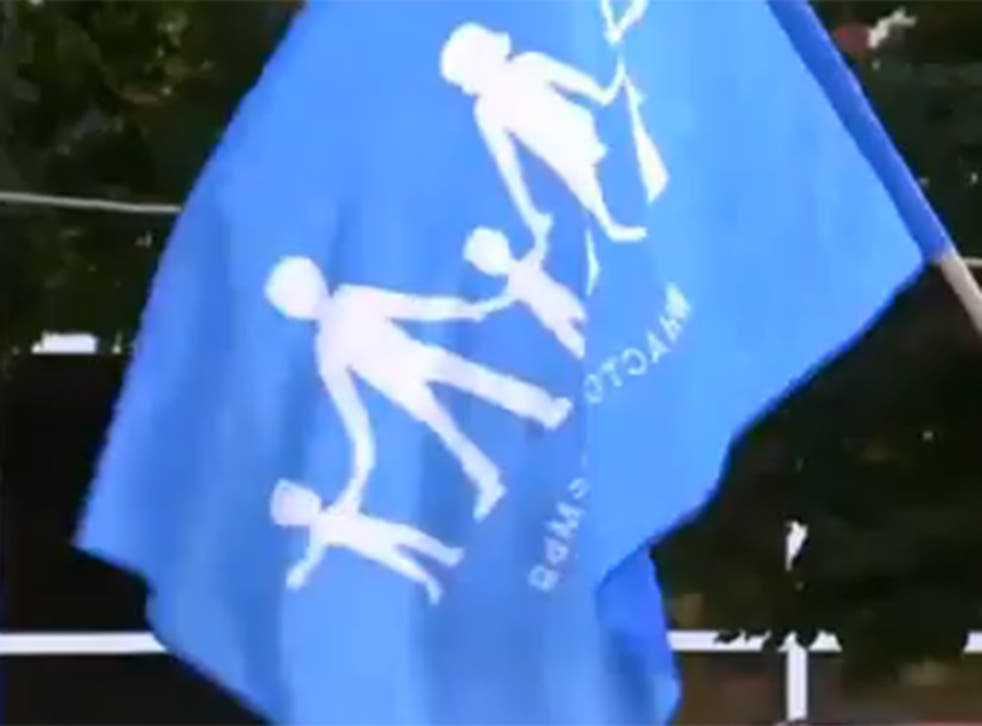 Upset, dismayed and evidently feeling a little left out by the global embrace of the gay pride flag following the US Supreme Court ruling legalising same-sex marriage, Vladimir Putin's United Russia Party has hit back against with their own "straight" flag.
While homosexuality is not illegal in Russia, Mr Putin introduced a law in 2013 that bans symbols which promote "non-traditional" values.
Therefore, in response to the LGBT movement's rainbow flag, the United Russia Party unveiled a banner celebrating the traditional, nuclear Russian family. The flag depicts two parents - a woman and a man - holding hands with three children.
It was unveiled at a party rally in Moscow's Sokolniki park on the Day of Family, Love and Fidelity, an annual country-wide celebration held on July 8.
The A-list opposing Russia's anti-gay laws

Show all 15
"We have to warn against gay-fever at home and support traditional values in our country.
"We are speaking of the traditional family. We mean the average standard Russian family that is ours: mother, father and three children."
The flag was launched alongside the hashtag #realfamily and it comes in three different Russian-coloured backgrounds.
On social media, many were quick to point out that United Russia may have a plagiarism case on their hands, given that the flag of La Manif Pour Tous, a French group against gay marriage, is incredibly similar to the Russian one - the only difference being that United Russia's nuclear family has three children, while the French stopped at just the two kids.
Register for free to continue reading
Registration is a free and easy way to support our truly independent journalism
By registering, you will also enjoy limited access to Premium articles, exclusive newsletters, commenting, and virtual events with our leading journalists
Already have an account? sign in
Join our new commenting forum
Join thought-provoking conversations, follow other Independent readers and see their replies