Vladimir Putin says he only ordered the annexation of Crimea to Russia because an 'unofficial survey' told him to do so
'We did what we had to do', Russian president says
Adam Withnall
Tuesday 10 March 2015 17:37 Comments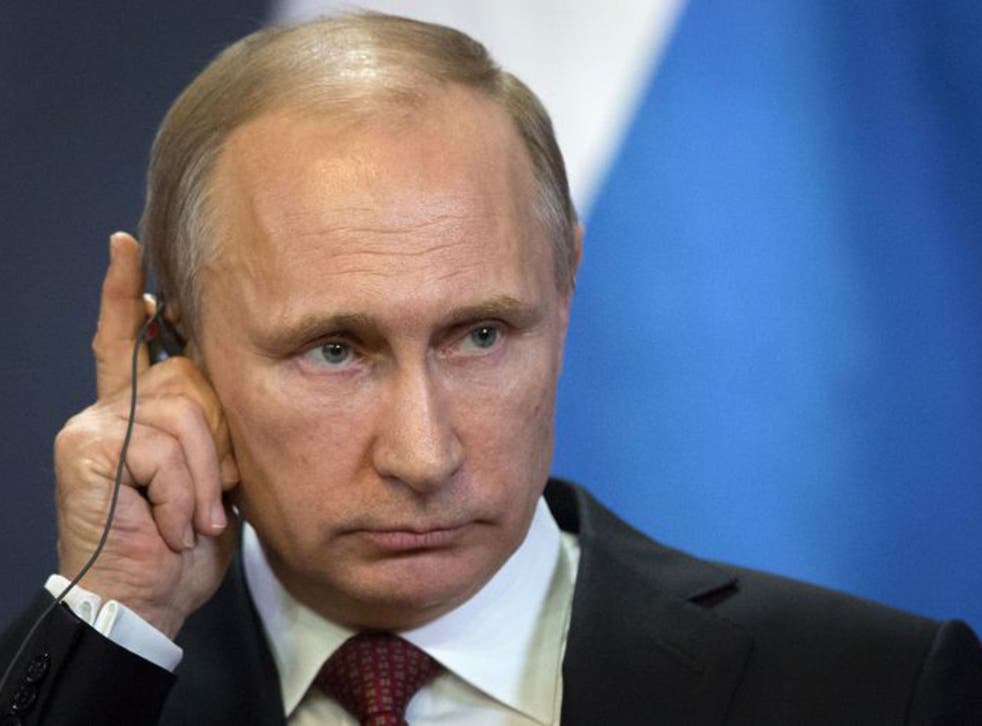 Vladimir Putin has claimed that the decision to annex Crimea to the Russian Federation was only made after officials carried out an "unofficial survey" of the people living there.
More details of the Russian president's secret plans to seize the peninsula have emerged as part of a TV interview for a documentary entitled "Crimea: The Road Back Home" that will air on state-run Rossiya One.
Mr Putin revealed that he only allowed Crimea to hold a referendum on 16 March last year on its governance after his officials had produced a covert poll of public sentiment, Russia Today reported.
"We found out that 75 percent of respondents there wanted [Crimea] to join Russia," he said.
The Russian leader insisted that despite checking beforehand, the referendum was ordered because "the ultimate goal was to let people express their opinion on how they wanted to live further".
"We know the results of the referendum," he said. "And we did what we had to do."
9 controversial Putin quotes

Show all 9
Previous excerpts of the documentary interview revealed that Mr Putin ordered the start of the plot to "return Crimea to Russia" on 22 February – long before the referendum itself.
Shortly after he gave that order, unidentified soldiers who later became known as "little green men" appeared in Crimea and even seized a government building.
Despite Russia's insistence that it has never ordered troops to enter eastern Ukraine and that any "Russian soldiers" fighting there are volunteers, the US's top diplomat to Europe told the AFP news agency on Tuesday that the region was living under a "reign of terror".
Speaking at the Senate Foreign Relations Committee, Assistant Secretary of State Victoria Nuland said: "Crimea remains under illegal occupation and human rights abuses are the norm, not the exception, for at risk groups there."
Britain's Foreign Secretary, Philip Hammond, said Russia under Mr Putin represented the "single greatest threat" to UK security, in some of the strongest comments yet made by a minister for the Government since the start of the Ukraine crisis.
He said Russia's "increasingly aggressive" stance showed that attempts to draw the nation into the international fold since the Cold War had failed.
"We are now faced with a Russian leader bent not on joining the international rules-based system which which keeps the peace between nations, but on subverting it," he said.
Register for free to continue reading
Registration is a free and easy way to support our truly independent journalism
By registering, you will also enjoy limited access to Premium articles, exclusive newsletters, commenting, and virtual events with our leading journalists
Already have an account? sign in
Join our new commenting forum
Join thought-provoking conversations, follow other Independent readers and see their replies