Walter Luebcke murder: Police arrest man with far-right links after deadly shooting of Angela Merkel party official
Investigators looking at possible political motive behind the killing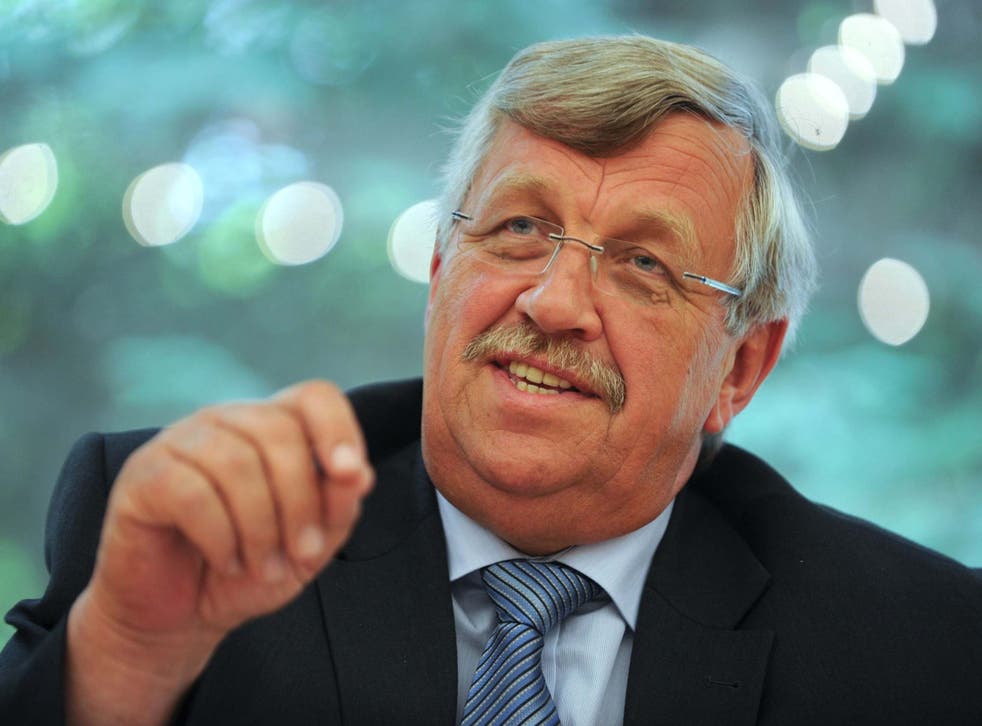 Federal prosecutors in Germany have opened an investigation into the killing of an official in Chancellor Angela Merkel's party amid reports the fatal shooting may have been politically motivated.
Walter Luebcke, 65, was shot in the head at his home near the German city of Kassel earlier this month. The victim was the administrative chief of the Christian Democratic Union (CDU) in the Kassel area of central Germany.
The prosecutor's office said 55-year-old Stefan E, whose surname was not released because of Germany's privacy laws, was suspected of having killed Mr Luebcke.
"Based on the current state of investigations, we believe there is a right-wing extremist background to this act," said Markus Schmitt, spokesman for the federal prosecutor's office.
He said there was no evidence that the suspect had had accomplices or that he belonged to a far-right criminal network.
The iron Frau: Angela Merkel

Show all 11
News website Zeit Online reported that the suspect had a history of involvement in hate crimes dating back decades, including in a 1993 pipe bomb attack on a refugee shelter in Hesse state.
Public broadcaster SWR had earlier reported that investigators suspect a political motive behind the killing and federal prosecutors are taking over the probe due to its potential significance.
Mr Luebcke had publicly backed Ms Merkel's support for refugees in Germany in recent years.
Ms Merkel told reporters that the Luebcke case was "depressing news", adding it was important that authorities followed all leads. "I hope that we soon have full clarity and that we can make the final assessment then," she said.
Several hundred people, including local CDU politicians, attended Mr Luebcke's funeral service in Kassel on Thursday.
His death marks the latest in a series of attacks on political figures in Germany in recent years.
In 2015 the independent politician Henriette Reker, who later become mayor of Cologne, survived being stabbed in the neck by a 45-year-old man identified as Frank S.
Convicted of attempted murder the following year, he was found to have been motivated by Ms Reker's welcoming stance on refugees.
Andreas Hollstein, the pro-refugee mayor of Altena, was wounded in a knife attack in 2017. A 56-year-old man identified as Werner S was found guilty of grievous bodily harm.
Additional reporting by agencies
Join our new commenting forum
Join thought-provoking conversations, follow other Independent readers and see their replies