War dead honoured at new cemetery in Fromelles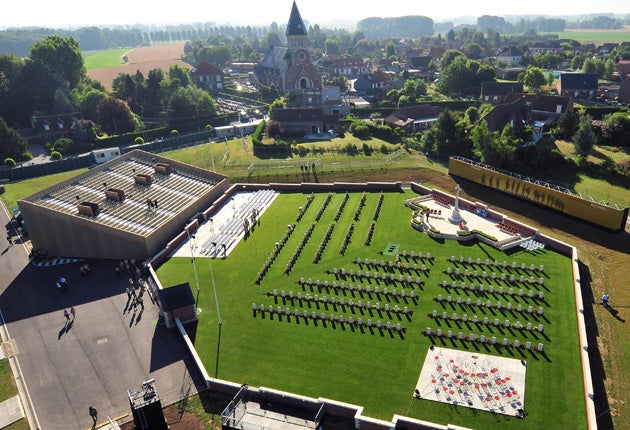 There are scores of British and Commonwealth war cemeteries scattered across northern France and Belgium – almost 700 for the 1914-18 war alone. From yesterday, another corner of a French field is forever Britain and Australia. A new cemetery has been created in the same style, with the same, sobre pattern of grave markers, lawns and flower beds, as those laid out the 1920s.
Here, in the presence of the Prince of Wales, the Governor-General of Australia, Quentin Bryce, and hundreds of relatives from Australia and Britain, the last of the 249 bodies exhumed from four mass graves at Fromelles, near Lille, was laid to rest.
After painstaking investigations and DNA tests, 96 of the bodies – all Australians – have been identified by name. Another 109 have been identified as Australian. Three are British but not yet identified. The rest are unknown.
The Battle of Fromelles was a diversionary attack by Australian and British forces on 19 July 1916 to draw German forces away from the larger battle of the Somme 50 miles to the south. More than 5,500 Australians and over 1,500 British were killed, wounded or captured. Almost 250 of the dead were carefully buried by the Germans in a mass grave located in 2008 thanks to the detective work of amateur Australian historians.
Join our commenting forum
Join thought-provoking conversations, follow other Independent readers and see their replies