What's happened to action man? Vladimir Putin forced to play down health rumours
Kremlin rejects claims by Japanese PM that meeting was cancelled because of illness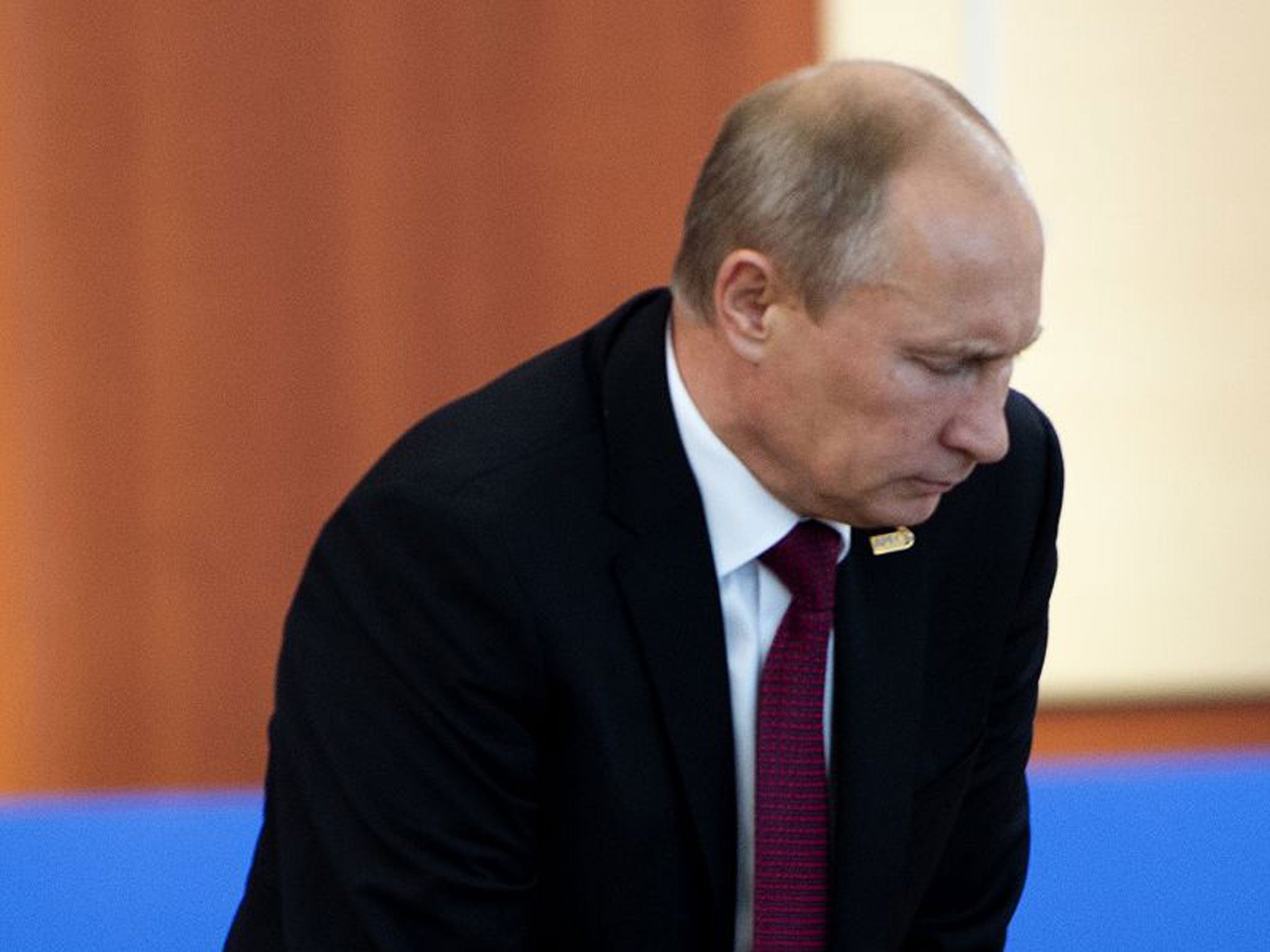 Vladimir Putin's spinal cord has become the hottest political topic in Russia in recent weeks, as Kremlin watchers and analysts play a guessing game over the extent of a back injury suffered by the Russian President.
After a month in which Mr Putin has been conspicuously absent from the television and has cancelled a number of foreign trips, he has announced a punishing December schedule, its intensity perhaps meant as a riposte to those who have suggested that there might be something seriously amiss with his health.
However, just as the Kremlin had convinced everyone that there is nothing wrong after all, sources in Japan claimed yesterday that the planned December visit of its Prime Minister, Yoshihiko Noda, to Russia had been cancelled due to Mr Putin's bad health.
The mayor of a northern Japanese city claimed that Mr Noda had been told by Russian officials that Mr Putin would be in no state to receive him. The Kremlin was quick to respond. "This has nothing to do with the Prime Minister, it must be that his aides are mistaken," said Dmitry Peskov, Mr Putin's spokesman.
A number of sources have confirmed that Mr Putin, 60, has had back trouble in the past month. Eagle-eyed Russian journalists spotted Mr Putin limping during a summit in Vladivostok; on another occasion, he appeared to be wearing a back brace.
Although there is conflicting information about what caused it or how serious it is, in recent days it has appeared that the action-man Russian President was on the mend. Mr Peskov, who has previously admitted that Mr Putin had aggravated an "old sporting injury", told Komsomolskaya Pravda yesterday that the President was carrying on with his punishing work and fitness routine as normal.
"He is working as he always did, and will always work as hard in future too," said Mr Peskov. "He is not willing to give up sport, and like any sportsman, he might get a small injury to his back, or his arm or leg. This has never harmed his ability to work."
Quite how Mr Putin injured himself is unclear. Alexander Lukashenko, the autocratic President of Belarus, said in a recent interview that he had been told that it happened during a judo bout (Mr Putin is a black belt).
Others have speculated that he injured his back during a much-mocked stunt in September, when he dressed all in white and piloted a microlight in a bid to help rare Siberian cranes migrate for winter.
Much of the speculation has emanated from the Kremlin's reluctance to admit that anything at all was wrong, despite evidence that Mr Putin was cancelling foreign trips and other appearances, perhaps due to a desire to keep up the image of Mr Putin as an infallible superhero.
The President cancelling his annual phone-in with the Russian people? Well, that was just out of concern that they might have to stand outside in the winter, and it would be nicer for people to do it in summer, said Mr Peskov. Mr Putin staying away from the Kremlin and instead working from his residence? That was simply a newly discovered concern that Muscovites should not be inconvenienced by the lengthy traffic jams that result from the presidential motorcade zipping through central Moscow.
As for the latest claims from the Japanese, they have been dismissed out of hand.
"There was nothing to postpone because the meeting had not been agreed, let alone a date set," said Mr Peskov. "I can repeat it for the hundredth time – there is nothing wrong with the President's health, and he is working very, very hard."
Join our commenting forum
Join thought-provoking conversations, follow other Independent readers and see their replies