Where is Vladimir Putin? Russian President cancels string of meetings after extended public absence
Leader not seen in public since July 1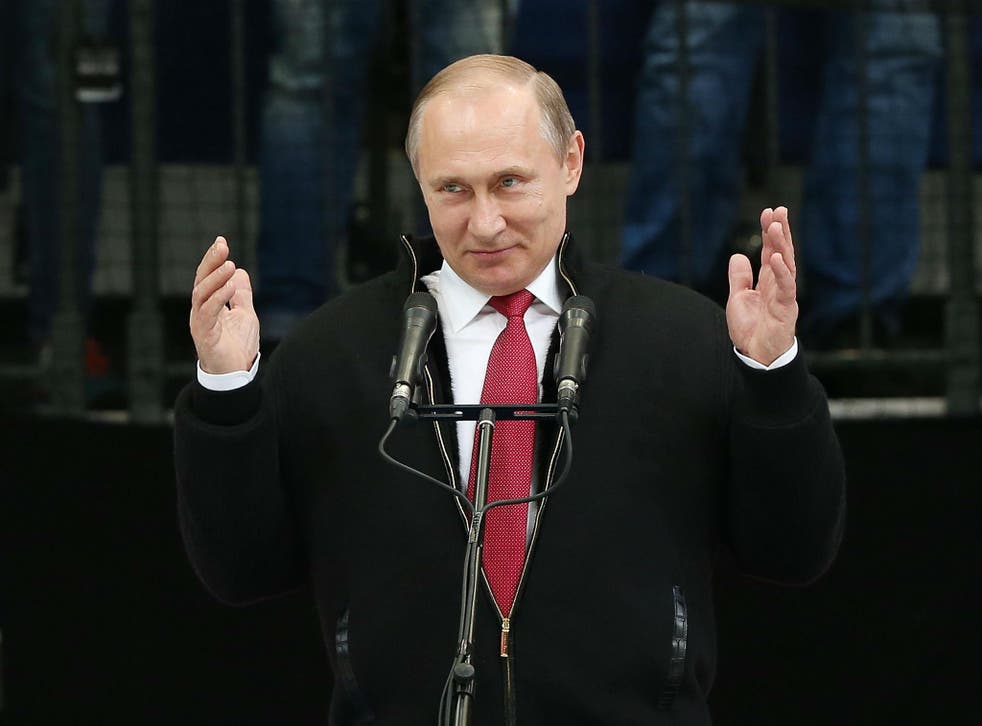 Vladimir Putin has cancelled a series of scheduled appointments and meetings amid mounting speculation surrounding his failure to appear in public since July 1.
The last time the Russian president made a public appearance was at a summit in Finland, in which he warned the Kremlin could take action if the country joined Nato.
According to Russian news channel RBC, Mr Putin cancelled a meeting on tourism in Altai on 5 July, postponing it for an "indefinite period".
When RBC tried to find out why, the leader's "assistant receptionist" said he was on a business trip and would return on Monday.
He also failed to arrive to the opening ceremony he was supposed to attend on Wednesday at VI International Sports Games for the Children of Asia in Yakutia.
This was blamed on the President having "a specific schedule that has the ability to change".
The President has also cancelled meetings on 7 July in Novogorod where he was due to visit the production site of Akron, a metal and mining company.
The various cancellations had already sparked rumours as to the President's whereabouts, and the Kremlin is yet to address the matter.
However, according to online paper Gazeta.ru, Mr Putin's absences are related to current relationships with Turkey and unfolding problems in Abkhazia – one of the areas of Georgia that declared itself an independent state in 2008 with the support of Russia.
The disputed region's president, Raul Khajimba, said anti-government forces had put Abkhazia on the brink of "chaos and degredation" after protesters attempted to storm government buildings.
A source "close to the Kremlin" told Gazeta: "The President wants to focus and not be distracted. Regional travel will be moved to August - September, closer to the election."
Rumours abounded the last time the Russian President vanished from the public eye for a few days, back in March 2015, providing a Tolstoyan compendium of stories explaining his absence.
Vladimir Putin and the people

Show all 11
The lengthy list of reasons included suggestions he was dead, had been overthrown, had a bad back, that his alleged secret girlfriend was having an alleged secret baby, and the theory that Mr Putin had been recovering from plastic surgery to preserve his youthful good looks.
Putin condemns Olympic ban on Russian athletes
Reuters reported at the time that the president was ill, but this was refuted by the Kremlin.
Register for free to continue reading
Registration is a free and easy way to support our truly independent journalism
By registering, you will also enjoy limited access to Premium articles, exclusive newsletters, commenting, and virtual events with our leading journalists
Already have an account? sign in
Register for free to continue reading
Registration is a free and easy way to support our truly independent journalism
By registering, you will also enjoy limited access to Premium articles, exclusive newsletters, commenting, and virtual events with our leading journalists
Already have an account? sign in
Join our new commenting forum
Join thought-provoking conversations, follow other Independent readers and see their replies