Who is Chuck Blazer - the high-living FIFA official who turned whistleblower?
70-year-old New Yorker has been charged with racketeering, wire fraud, income tax evasion
Andrew Buncombe
Thursday 28 May 2015 10:57 Comments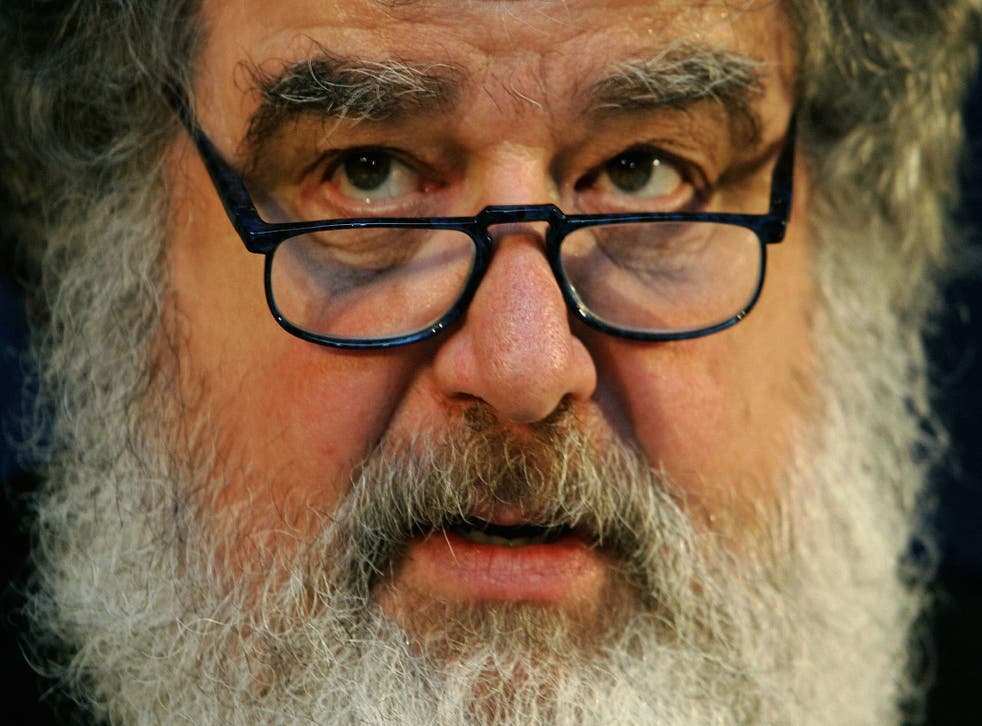 Had Chuck Blazer's son not wanted to play football when he was a youngster in New York's suburban Westchester County, then perhaps things might have worked out differently.
As it was, Blazer began coaching the team and becoming more and more involved in a sport that he himself had never played.
It was the start of a journey that would see him become one of the most powerful men in global football and open him to a lifestyle of flying in private jets, dining out at the world's most celebrated restaurants and mixing with everyone from Prince William and Vladimir Putin. He also made himself very rich in the process.
On Wednesday, it emerged that Blazer had played a crucial role in the still-expanding corruption investigation into soccer's global body. Having been exposed several years ago by the US's Internal Revenue Service, the 70-year-old apparently agreed to wear a hidden wire during meetings with FIFA officials.
Blazer, who reportedly has cancer, pleaded guilty to a number of charges, including racketeering, wire fraud, income tax evasion and money laundering, according to a US Department of Justice statement released on Wednesday.
Bloomberg News said Blazer's ascent was cemented after he helped elect Jack Warner, a former history teacher from Trinidad and Tobago, as president of the Confederation of North, Central America and Caribbean Association Football in 1990.
Blazer, who is thick set and has an unruly beard, then served as his deputy, and together they built up CONCACAF, building its revenues and resources. A profile published last year by Buzzfeed said that Blazer's contract with the organisation earned him a remarkable 10 per cent of all of its revenue, an arrangement that earned him the nickname "Mr Ten Per Cent".
"I'm perfectly satisfied that I did an excellent job," Blazer once said about his deal. "I spent 21 years building the confederation and its competitions and its revenues and I'm the one responsible for its good levels of income."
Blazer and Warner continued to build CONCACAF and rubbed shoulders with the likes of FIFA President Joseph "Sepp" Blatter and his inner circle. Warner served as vice president of FIFA and Blazer was placed on the body's executive committee
All the while, Blazer continued to live the good life, staying in an $18,000 a month apartment on the 49th floor of the Trump Tower on New York's Fifth Avenue, or else in one of two apartments in Miami. He drove a $49,000 Hummer H2.
Reports said that much of this was detailed in a blog he kept entitled "Travels with Chuck Blazer and his Friends". Among those whose photographs found their way into the blog, were Hillary Clinton and Nelson Mandela.
The Fifa bigwigs facing charges

Show all 14
Once he described a meeting with Mr Putin, saying: "He looked at me with a very serious gaze and said, without cracking a smile, 'You know, you look like Karl Marx!' "
Blazer resigned from FIFA in 2013, having been suspended for 90 days. According to the New York Daily News, Blazer began cooperating with federal authorities in 2011, after being confronted with the fact that he had not paid taxes in more than a decade.
He e-mailed soccer officials prior to the 2012 London Olympics and arranged meetings with them, secretly recording them on a hidden microphone embedded in a fob on his keychain, the Daily News reported.
Register for free to continue reading
Registration is a free and easy way to support our truly independent journalism
By registering, you will also enjoy limited access to Premium articles, exclusive newsletters, commenting, and virtual events with our leading journalists
Already have an account? sign in
Join our new commenting forum
Join thought-provoking conversations, follow other Independent readers and see their replies