Why Spaniards may not be watching dubbed 'Downton Abbey' for much longer
The governing Partido Popular is worried that automatically translating English language television shows and films into Spanish is leaving the country's linguistic skills behind those of other European nations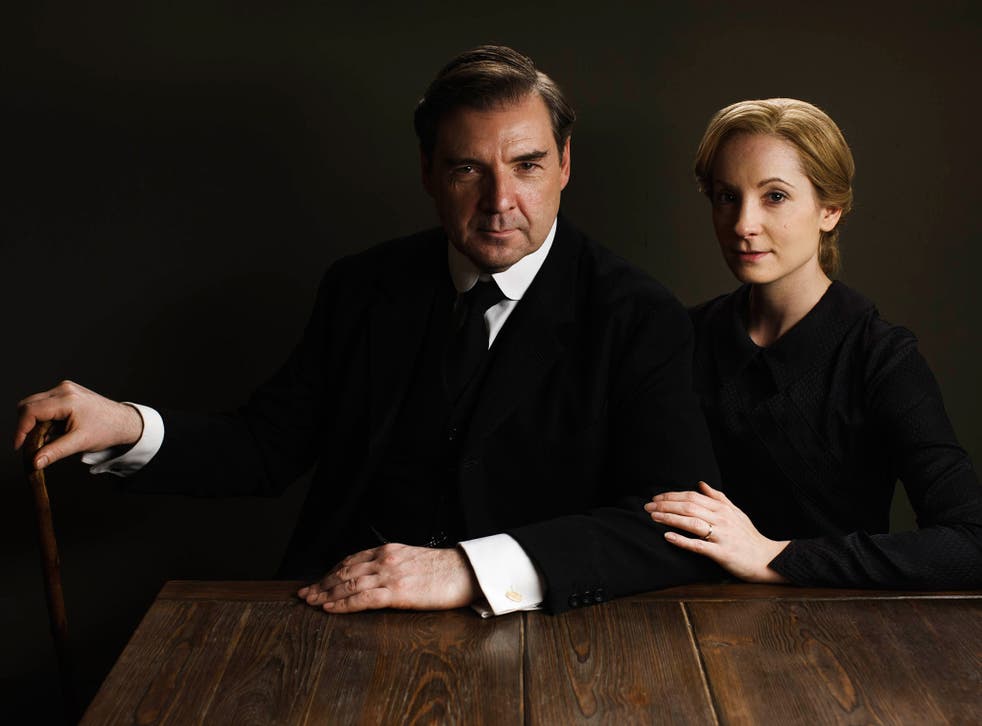 "¡Te amo, señor Bates! " ("I love you, Mr Bates!)
When Downton Abbey arrived on Spanish television screens courtesy of Antena 3, this is how Lady Mary's maid Anna declared her love for Mr Bates. Sadly, Joanne Froggatt's lips do not quite move in sequence with the words, something that, two weeks before a razor-tight general election, the Spanish government wants to put an end to.
Rather than being concerned about bad quality dubbing, or indeed about their fellow countrymen's experience of British period drama, the governing Partido Popular (PP) is worried that the practice of automatically translating English language television shows and films into Spanish is leaving the country's linguistic skills behind those of other European nations.
Spaniards' levels of acceptable English falls below that of other European countries, and as the economy struggles to return to health after the crisis of recent years, better English, it is believed, will help Spanish companies to sell in overseas markets. That is why, last week, when the government unveiled its election plan on the eve of the official start of the campaign last Friday, a proposal to use Spanish subtitles, rather than dubbing, in films and TV shows was included in the PP's election pitch.
Downton Abbey series 6

Show all 8
The Spanish Prime Minister, Mariano Rajoy, has attracted ridicule in certain parts of the Spanish media for his lack of English and before winning the last election in 2011, he admitted that "I can't talk to Obama in English yet". Mr Rajoy is known to take lessons and days before meeting David Cameron in Madrid in September, a copy of Mr Rajoy's English homework was broadcast on Spanish TV, which showed a number of fundamental mistakes. "Now, I'm not Shakespeare, but come on," he said.
While watching Downton Abbey might not turn any Spaniard into the Bard, the PP thinks that watching programmes in their original language might boost overall levels of English. Portugal, for example, which routinely broadcasts shows in their original English alongside Portuguese subtitles, is known to have much higher levels of English proficiency.
Downton Abbey: Is there a film
The news website The Local also pointed out that a number of stars find their performances somewhat disturbing when dubbed into Spanish. Jennifer Lawrence, the Hollywood heroine of the Hunger Games series, recently told a US chat show, "I heard my Spanish self for the first time and it is so high-pitched and different from my own voice."
The change may not be the only one that tries to anglicise Spain after the election. If Ciudadanos – a new party that is vying for the lead in the polls with the PP and the Spanish Socialist Workers' Party – gets its way, Spain may also alter its time zone.
Geographically, Spain should share a time zone with the UK and Portugal, but instead chooses to use the same time as central Europe. During the Second World War, Spain, then under the Franco dictatorship, decided it would be prudent to share a time zone with Nazi Germany.
Ciudadanos has argued that altering the time zone could boost productivity in Spain.
Register for free to continue reading
Registration is a free and easy way to support our truly independent journalism
By registering, you will also enjoy limited access to Premium articles, exclusive newsletters, commenting, and virtual events with our leading journalists
Already have an account? sign in
Register for free to continue reading
Registration is a free and easy way to support our truly independent journalism
By registering, you will also enjoy limited access to Premium articles, exclusive newsletters, commenting, and virtual events with our leading journalists
Already have an account? sign in
Join our new commenting forum
Join thought-provoking conversations, follow other Independent readers and see their replies