Winter Olympics 2014: Race to find Sochi 'bomber' casts chill over Sochi Games
Olympic committees in Germany, Hungary, Italy, Slovenia and the UK have received messages threatening their delegations, although officials dismissed them as unfounded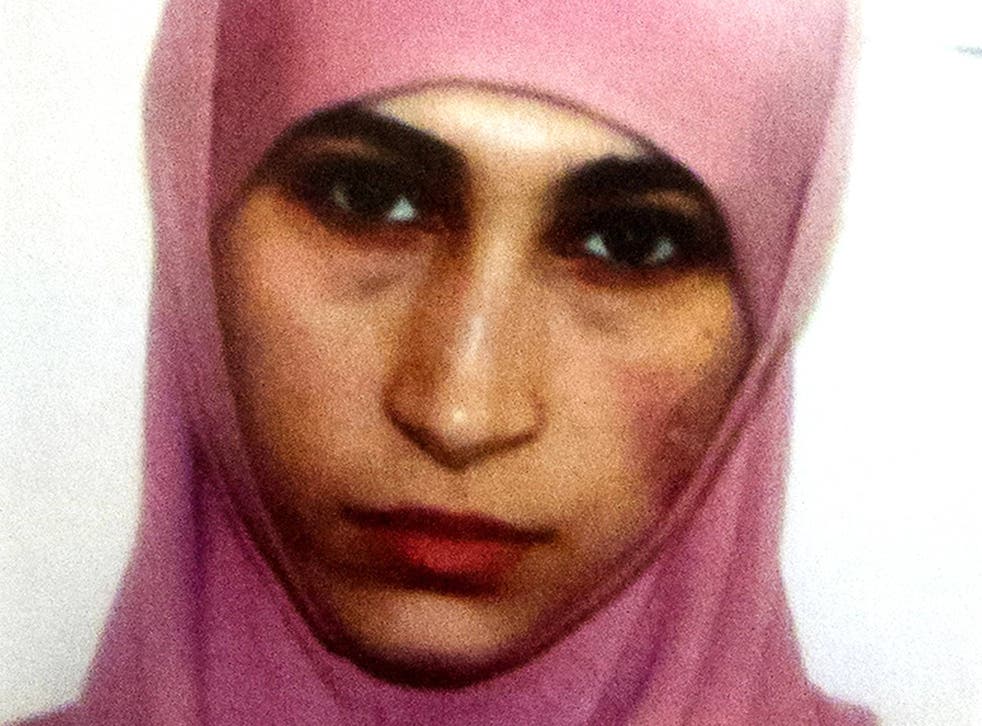 Terrorist threats received by several national Olympic committees have set off another security scare over the Sochi Games, even as Russian police continue to search for a suspected suicide bomber in the city.
Olympic committees in Germany, Hungary, Italy, Slovenia and the UK have received messages threatening their delegations at the Winter Olympics, which begins in two weeks, although officials dismissed them as unfounded. Nonetheless, taken with the news of a potential suicide bomber on the loose, the threats have raised concerns about the impregnability of Sochi, where security is at unprecedented levels.
The British Olympic Association confirmed it had received a terror threat but said it "lacks credibility".
"We have received what appears to be the same email that many other federations have received and the IOC has responded to state very clearly that in their view there is nothing of substance to this," the BOA director of communications, Darryl Seibel, said.
Meanwhile, Russian authorities have been conducting a manhunt for three women they fear may be planning suicide attacks targeting the Games. Police leaflets in Sochi warned that Ruzana Ibragimova, a 22-year-old "Black Widow" of a militant killed by security forces, was at large in the city.
Security officials also put out wanted posters for Oksana Aslanova, 26, and Dzhannet Tsakhayeva, 34, saying the women were planning attacks in Rostov-on-Don, where the Olympic torch procession arrived today. A fourth suspected bomber, Zaira Aliyeva, 26, was killed on Saturday by security forces in Russia's restive Dagestan republic, NBC News reported.
Sochi is beside Russia's North Caucasus region, which has been plagued by violence related to an Islamist insurgency. In a video on the website of a North Caucasus militant group, two men claimed credit for the double suicide bombing that killed 34 people in Volgograd in December and promised a "present" for tourists at the Olympics. An alleged female suicide bomber from the North Caucasus previously killed six people on a bus in Volgograd.
But President Vladimir Putin has pledged the Games will be safe, and Russian authorities are deploying up to 60,000 law enforcement personnel around Sochi, more than double the number on hand for the much bigger London Games. As part of their "ring of steel" operation, the city has been closed off to all vehicles not registered in the city since 7 January.
Security experts raised doubts about the ongoing manhunt and said that even if Ibragimova or another potential suicide bomber has penetrated the "ring of steel", it does not necessarily raise the risk of a terrorist attack.
"This kind of information that a certain person is terrorist and part of a plot is often spread without being verified," said Gregory Shvedov, the editor of Caucasian Knot, an information agency that covers violence in the North Caucasus and nearby regions. Notably, a Russian blogger posted photos of Ibragimova in August and a warning that she was likely planning an imminent terrorist attack, in an apparent indication that she has been sought before.
Mark Galeotti, a professor at New York University and expert on Russia's security services, said there was "no evidence" that terrorists have the necessary structure and explosives to carry out an attack in Sochi. But he said "there will almost certainly be attacks on the outside" of the Sochi security zone during the Olympics.
Register for free to continue reading
Registration is a free and easy way to support our truly independent journalism
By registering, you will also enjoy limited access to Premium articles, exclusive newsletters, commenting, and virtual events with our leading journalists
Already have an account? sign in
Register for free to continue reading
Registration is a free and easy way to support our truly independent journalism
By registering, you will also enjoy limited access to Premium articles, exclusive newsletters, commenting, and virtual events with our leading journalists
Already have an account? sign in
Join our new commenting forum
Join thought-provoking conversations, follow other Independent readers and see their replies