Woman freed from cabin where she was raped and tortured for 10 years and forced to give birth to two children
'Italian Josef Fritzl' had previously been jailed for rape torture and kidnap, but was released in 1999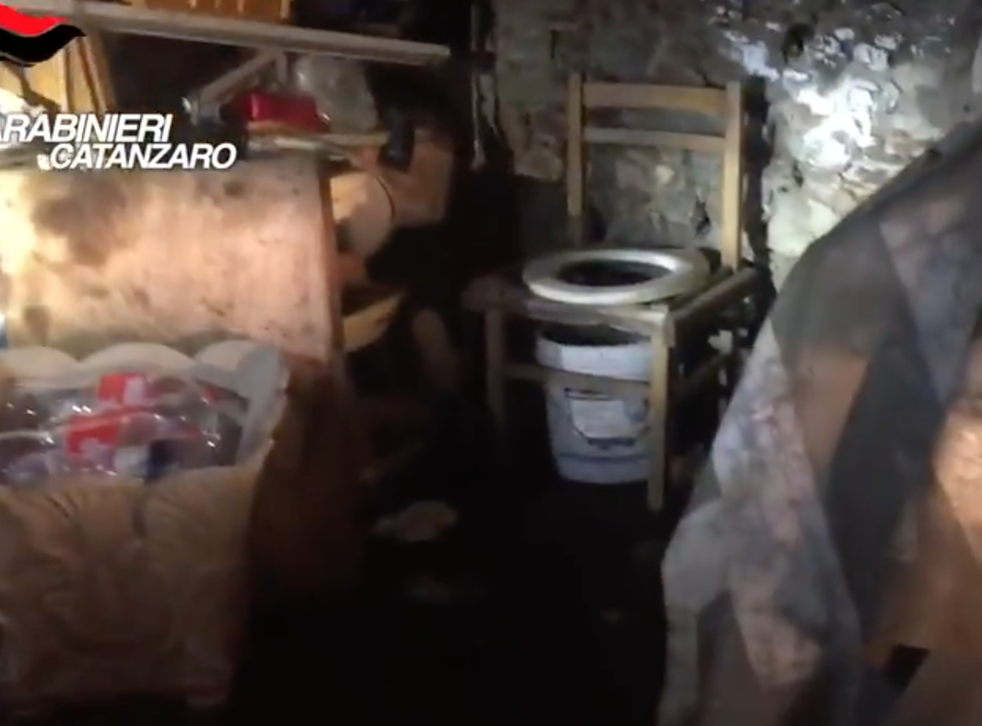 A woman has reportedly been rescued from an underground dungeon in which she was imprisoned by a man for ten years, during which time she was repeatedly raped and gave birth to two children.
Police in Italy arrested Aloisio Francesco Rosario Giordano, 52, over the weekend when he was stopped at a routine traffic check.
The officers noticed how dirty the child he had with him was, and demanded to see where the child lived.
The police found a "filthy and dilapidated" cabin in the countryside near Gizzeria, Calabria, and said the woman, aged 29, had the demeanour of a "slave".
According to Italian newspaper la Republicca, the cabin was infested with mice and insects, had no electricity or running water, buckets were being used for lavatories and beds were made from cardboard.
The paper says the woman's two children are aged 9 and three years old, and during pregnancy the victim had not been given any medical treatment.
It adds that no doctor has ever treated any of the wounds inflicted on her during "daily" violence, but that the worst injuries appeared to have been sewn up with fishing line.
Giordano had previously been convicted and imprisoned for rape, torture and kidnap, but had been released in 1999 after serving four years.
According to la Republicca he captured his latest victim when she was 19-years-old after she came to care for Giordano's ill wife.
The paper says when the wife subsequently died in 2007, that is when the young woman's "nightmare began".
She was alone in the country and unable to speak Italian, and Giordano banned her from further social interaction and imprisoned her in the cabin.
Italian media has already likened the case to that of Austrian Josef Fritzl who kept his daughter in a dungeon and fathered seven children with her.
Giordano has been charged with mistreatment, slavery and multiple sexual violence charges and remains in police custody.
World news in pictures

Show all 50
The woman and children have now been placed in protected accommodation while investigators attempt to understand the extent of the abuse.
Join our new commenting forum
Join thought-provoking conversations, follow other Independent readers and see their replies