Woman who discovered German homeopaths on hallucinogenic drug describes 'scene of horror'
Stefka Weiland found dozens of men and women writhing on the ground surrounded by blood-stained needles, she said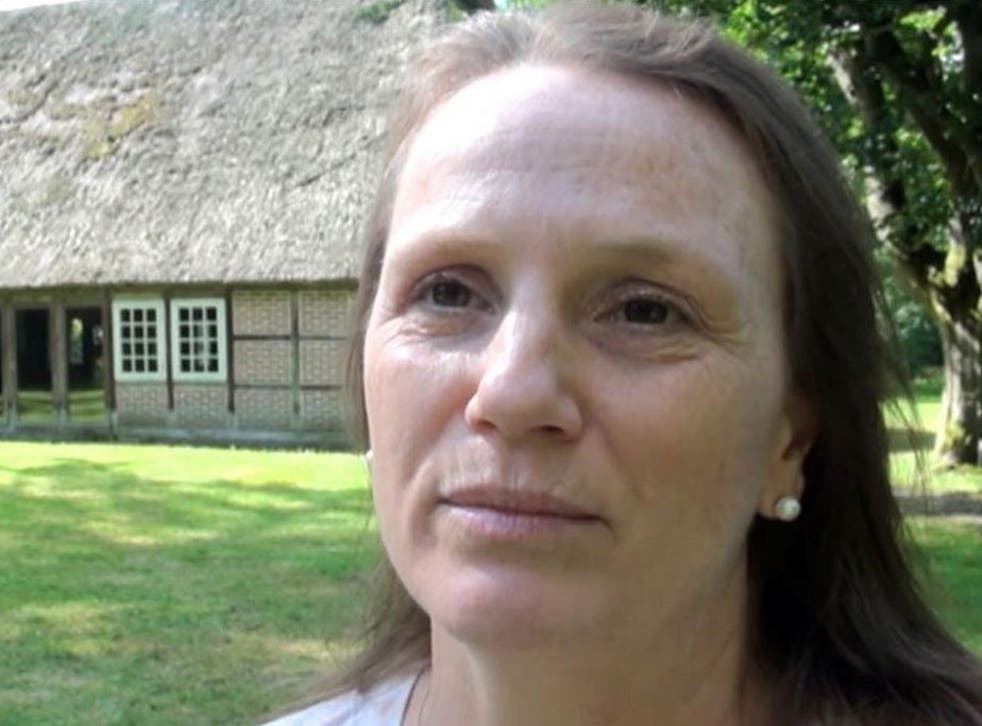 The owner of a German convention centre where almost 30 delegates at an alternative medicine conference were hospitalised after taking a hallucinogenic drug has described the "scene of horror" as she found them screaming on the ground.
Stefka Weiland, manager of the Tanzheimat Inzmühlen in Handeloh, said that a week after the incident she was still "shocked to the core".
German media had described how the 29 "Heilpraktikers" , including homeopaths and naturopaths, were found "staggering around, rolling in a meadow, talking gibberish and suffering severe cramps".
Ms Weiland told NDR that she went to investigate what was happening after hearing "strange screams" and cries.
She arrived at the building where the "healers" had been holding their event to find them lying outside in the garden and in the street, with some writhing around and some unconscious.
"Naturally I called the emergency services and thankfully they got here quickly, because it was a scene of horror that I found here," Ms Weiland added.
More than 150 medical staff, ambulances and police descended on the scene and took the delegates to hospital, where some were found to be seriously ill.
The patients, aged between 24 and 56, were found suffering from delusions, breathing problems, racing hearts and cramps, with some in a serious condition, Deutsche Welle reported.
Tests on their blood and urine revealed they had all taken hallucinogenic drug 2C-E, which is known as Aquarust in Germany and has been illegal there since the end of last year.
Police have reportedly being interviewing the naturopaths but have not announced a possible cause for the mass overdose.
Ms Weiland believes that they had been "experimenting" after finding the ground littered with blood-stained needles, mattresses, cushions and blankets.
"Now it looks as idyllic as it did before," she added. "But when I look out, all I see here is the people lying around."
But some commentators on alternative medicine forums and websites have suggested that the group of Heilpraktikers were deliberately poisoned by a third party.
"Another attack on alternative medicine?" asked the headline on RealPharmacy.com, above an article claiming pharmaceutical companies were "at war with the alternative medical community".
"We are all lied to, there are many things hidden in the shadows and depths of big money," one person wrote in a comment on HealthNutNews.com.
Ms Weiland is planning to sue the event organisers, who she did not name, for damages.
"I was appalled that they abused our rooms for it. My confidence in the seminar leader is obviously ruined, I think it's negligent and irresponsible without end," Ms Weiland said.
As well as the damage to the building and furnishings, Ms Weiland is concerned for the future of her business after the story made headlines throughout Germany.
"I have a reputation to uphold," she said. "We must approach the group for compensation, that is quite clear."
The Association of German Healing Practitioners (VDH), which represents homeopaths as well as other naturopaths, quickly distanced itself from the embarrassment.
"The organisers of this obscure conference are unknown to us and such events will not be tolerated by our Association," a spokesperson said.
"The Association of German Healing Practitioners (Heilpraktikers) detests such misdemeanours."
The British Government's drug advisory service, Frank, describes 2C-E as a psychedelic and hallucinogenic stimulant that has effects "somewhere between ecstasy and LSD".
It can also cause hallucinations, sexual arousal, hypersensitivity and other effects that become "more intense and uncontrollable" with higher doses.
The drug is classed as relatively new by Frank and not widely available in the UK, but is illegal as part of the phenethylamine family as a class A drug.
Register for free to continue reading
Registration is a free and easy way to support our truly independent journalism
By registering, you will also enjoy limited access to Premium articles, exclusive newsletters, commenting, and virtual events with our leading journalists
Already have an account? sign in
Register for free to continue reading
Registration is a free and easy way to support our truly independent journalism
By registering, you will also enjoy limited access to Premium articles, exclusive newsletters, commenting, and virtual events with our leading journalists
Already have an account? sign in
Join our new commenting forum
Join thought-provoking conversations, follow other Independent readers and see their replies