Women in Iceland are changing their Facebook profile pictures to yellow and orange sad-faces to highlight the prevalence of sexual violence
The social media campaign aims to 'tear down the wall of silence' around rape and sexual abuse
Loulla-Mae Eleftheriou-Smith
Wednesday 10 June 2015 16:03 Comments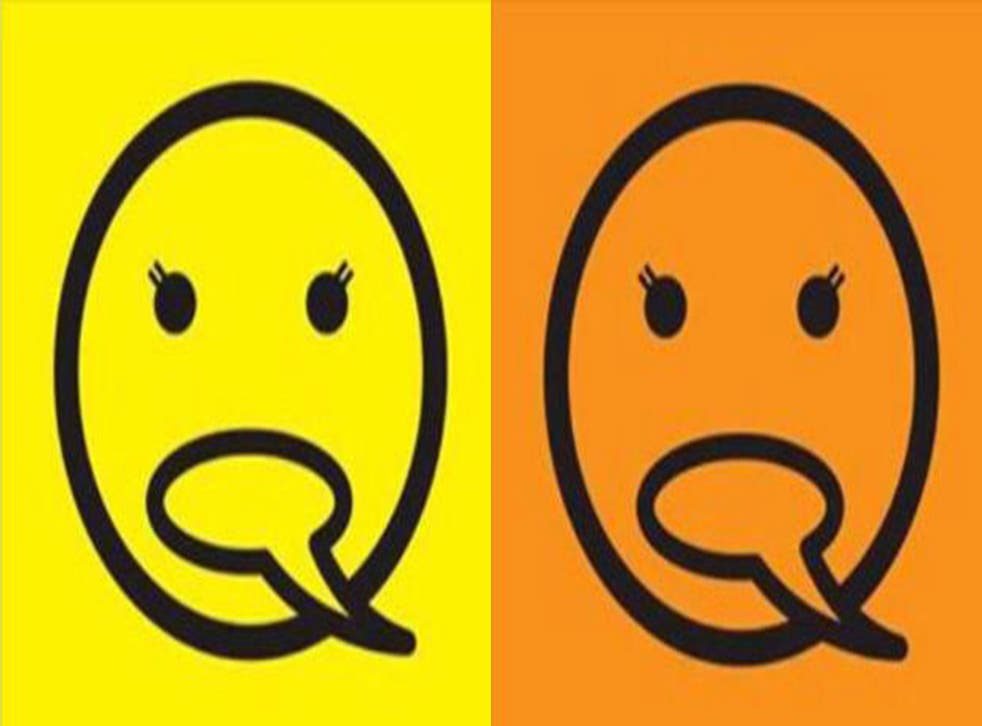 A number of women in Iceland have been changing their Facebook profile pictures to yellow or orange images of sad-face emoticons, or sometimes a mixture of both, as part of an initiative to show how widespread sexual violence is and to "tear down the wall of silence" around these crimes.
The initiative was started by a Facebook group called Beauty Tips, The Reykjavik Grapevine reports, which usually posts advice on health and cosmetics.
But when one woman asked the group if anyone had experienced sexual abuse, she received hundreds of replies, many reportedly from women who had not previously felt able to disclose their experiences.
As a response, women have been changing their profile pictures to the orange image to show they have experienced sexual violence, or to the yellow image to show they know someone who has experienced sexual violence. Those who have spliced the image together to show both colours means they have both experienced sexual abuse and know others who have.
Many have spoken openly about the sexual violence committed against them and the campaign has also been gathering pace on Twitter, where people have been sharing the sad-face images with the hashtags #outloud, #konurtala, meaning "women speak," and # þöggun, meaning "silenced".
It has now spread to other countries as men and women post their own messages of support across social networks. "Preventing sexual violence and ending victim blaming are just two of our goals," Helga Sigurðardóttir wrote on Twitter, while sharing a tweet from a woman saying: "I support Icelandic women!" .
"I think this is the beginning of a revolution," wroter Andrea Eyland Sóleyjarog Björgvinsdóttir told RUV.
"Reading these stories encourages other women to come forward and tell their story. They have to know they have nothing to be shamed about. We need to tear down the wall of silence, which serves no purpose but to defend perpetrators of sexual violence," she said.
Register for free to continue reading
Registration is a free and easy way to support our truly independent journalism
By registering, you will also enjoy limited access to Premium articles, exclusive newsletters, commenting, and virtual events with our leading journalists
Already have an account? sign in
Join our new commenting forum
Join thought-provoking conversations, follow other Independent readers and see their replies