Women in Turkey have a laugh in public at the deputy Prime Minister's expense
Bülent Arınç defended his comments and has now turned his attention to women who 'can't wait to climb poles when they see one'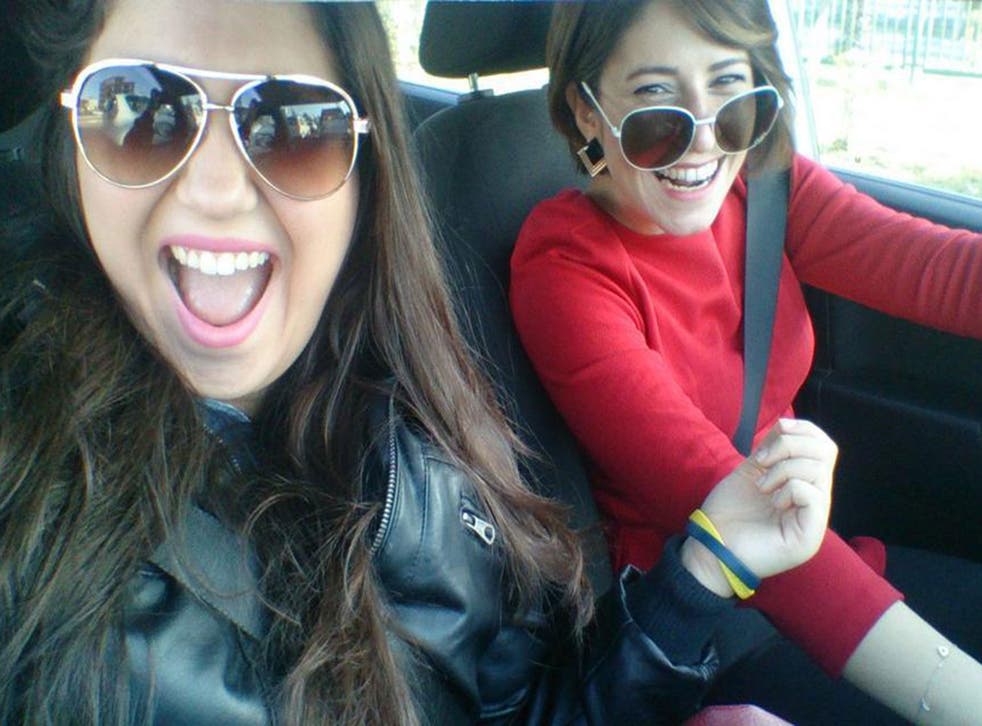 A speech made by the Turkish Deputy Prime Minister urging women not to laugh in public in order to "preserve morality" has sparked a backlash on social media from women posting defiant selfies of themselves laughing at his remarks.
On Wednesday, Bülent Arınç was unrepentant over his speech and instead turned his attention to women who holiday without their husbands and "can't wait to climb poles when they see one".
The backlash began on Monday after Mr Arınç condemned the perceived moral corruption enveloping Turkey and called for women to be chaste by not laughing in public.
"[The woman] will know what is haram and not haram. She will not laugh in public. She will not be inviting in her attitudes and will protect her chastity" he said during his speech on morality.
Thousands of women across Turkey wasted no time in ridiculing the Deputy PM's remarks by posting pictures of themselves laughing. Their photos were accompanied by the hashtags #kahkaha (laugh) and #direnkahkaha (resist, laugh).
BBC Trending estimates over 300,000 comments and pictures were posted with the hashtags, yet Mr Arınç insists his comments formed part of "useful speech", according to the Hurriyet Daily News.
"Some people criticise me by picking up only a part of an one and a half hour speech. What a baseless and disgusting claim. People who have listened to all of my comments have realised this," he was quoted as saying.
In pictures: Women respond to Turkish Deputy PM's comment that they should not laugh in public

Show all 7
"If I had only said women should not laugh then I have done something irrational. But my speech was about manners and moral rules.
"There are some artists who now laugh artificially and send me their photos. Real laughs relieve a person, but these are artificial ones. Those who go for a vacation without their husbands and can't wait to climb poles when they see one."
Melda Onur, a lawmaker from the main opposition party CHP, said on Twitter that Arinc's comments portrayed laughing as a dishonourable act and left women exposed to violence.
Femen have also taken part in a social media protest by posting pictures of a topless member with "real women don't laugh" painted across her torso.
Mr Arınç's speech, in which he also criticised television soap operas for promoting decadence, drew criticism from opposition presidential candidate Ekmeleddin Ihsanoglu as well. He tweeted: "Our country needs our women to laugh and to hear everyone's joyful laughter more than ever."
Register for free to continue reading
Registration is a free and easy way to support our truly independent journalism
By registering, you will also enjoy limited access to Premium articles, exclusive newsletters, commenting, and virtual events with our leading journalists
Already have an account? sign in
Register for free to continue reading
Registration is a free and easy way to support our truly independent journalism
By registering, you will also enjoy limited access to Premium articles, exclusive newsletters, commenting, and virtual events with our leading journalists
Already have an account? sign in
Join our new commenting forum
Join thought-provoking conversations, follow other Independent readers and see their replies