Women's high heels influence male behaviour, says study
Experiments demonstrate that men behave more favourably towards a woman if she is wearing high-heeled shoes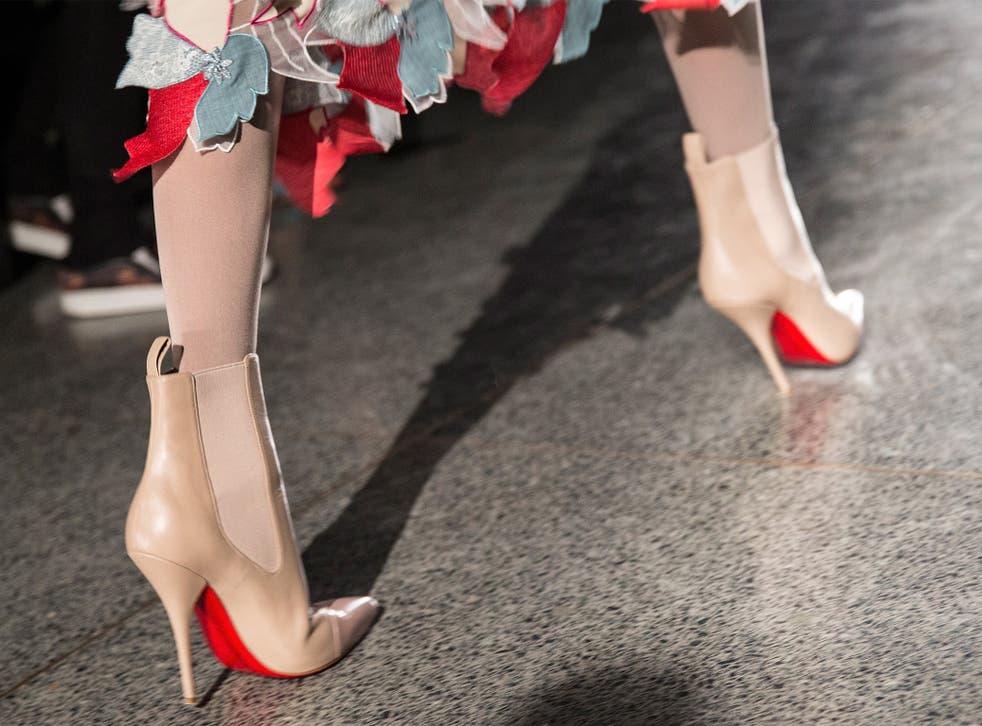 If a woman expects help and attention on the street, she ought to try wearing high-heels, suggests the author of French online journal Archives of Sexual Behaviour.
In a four-part sociological study, a group of researchers from the Université de Bretagne-Sud, in Lorient, conducted a range of experiments demonstrating that men behave more favourably towards a woman if she is wearing high-heeled shoes.
When the same 19-year-old woman, wearing identical clothes, asked male passers-by to answer a survey on gender equality, more than 83 per cent of men stopped to speak to her when she was wearing 9cm heels, compared to just 46.7 per cent when she wore sensible, flat shoes.
Around 180 men and 180 women were chosen at random while they were walking alone in pedestrian areas of Brittany. Somewhat unsurprisingly, the number of women who stopped for the survey remained the same regardless of the interviewer's footwear.
Another test revealed that when a woman dropped her glove in the street, men were almost 50 per cent more likely to stop to pick it up for her if she was wearing heels.
The study suggests that not only are men are more likely change their attitude towards a woman depending on what she is wearing, but research shows that his willingness to help directly correlates with the height of the heel on her shoe.
"Four times we observed that men more easily displayed social interaction with a woman wearing high heels," said the journal's author, Nicolas Guéguen, a behavioural science researcher. "It was found that men but not women accepted a survey request more often as soon as the heels of the female interviewer increased.
"Women's heel height exerts a powerful effect on men's behaviour," he added. "Simply put, they make women more beautiful."
The design of the high-heeled shoe can be traced as far back as ancient Egypt, when butchers wore platforms to avoid treading in bloody animal remains. In ancient Rome, where the sex trade was legal, high heels were typically worn by prostitutes hoping to attract men from a crowd.
Understandably, the iconic stiletto has been snubbed by feminists and women's rights advocates, who say they reinforce a misogynist stereotype. "If a woman ... never takes off her high-heeled shoes, how will she ever know how far she could walk or how fast she could run?" the feminist author Germaine Greer once asked.
But as far as French sociologist Jean-Claude Kaufmann is concerned, high-heels are an important tool for women hoping to attract a male partner.
Although he was not involved, Mr Kaufmann said: "Though it's a relatively small cross-section, this study is very significant since the results are clear and consistent.
"In a relation of seduction, men are very attracted by a woman in heels as she looks taller, more sexually confident, sure of herself, with a lengthened silhouette and sensual, jutting buttocks.
"Heels don't subordinate women – they empower them in romance," Mr Kaufmann added. "The important thing to remember in seduction is that it's all a game."
Join our new commenting forum
Join thought-provoking conversations, follow other Independent readers and see their replies