Topless sunbathing losing popularity among French women after #MeToo movement, study claims
'For people under 25, it is the fear of leering eyes and for 51 per cent of them it's the fear of being the object of an attack'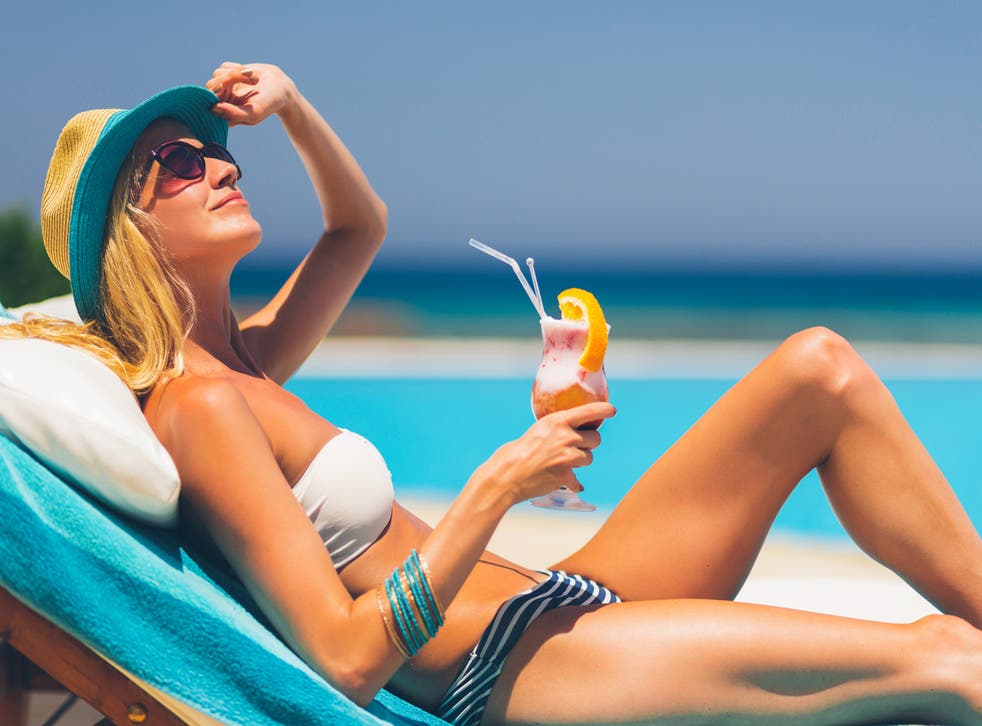 Topless sunbathing is becoming less popular among women in France – with researchers arguing this is the result of the #MeToo movement against sexual harassment and assault.
The number of women who regularly sunbathe topless has fallen sharply in the past three years from 29 to 19 per cent, according to a survey of 5,000 women by the French Institute for Public Opinion.
Young women aged 18 to 25 said harassment, criticism of their bodies and men ogling them were their biggest obstacles to baring their bodies.
Researchers argued the dwindling popularity of the practice – French women used to be known for doing so on Riviera beaches – also stems from the fear of being photographed and the image being disseminated on social media.
Francois Kraus, of the French Institute for Public Opinion, said: "For people under 25, it is the fear of leering eyes and for 51 per cent of them it's the fear of being the object of an attack – verbal, physical or sexual. We can talk about a MeToo effect at the beach".
World news in pictures

Show all 50
Mr Kraus, who oversaw the survey, also cited concerns over skin cancer in the wake of public health campaigns raising awareness around the risks of overexposure to the sun as another potential reason.
In January, a report found more than a million French women were forced to endure sexist insults in 2017 with only four convictions for breaches of sexual harassment laws.
Sexist insults are described in the research as "daily violence" faced by women. The most frequently reported insults were salope (slut), pute (whore) and connasse (bitch). Last year politicians approved legislation which introduced fines of up to €750 for wolf-whistling or sexual harassment on the street.
The #MeToo movement exploded in late 2017 after a series of sexual assault allegations were made against men in Hollywood and a slew of other industries. Millions of women around the world shared their own stories of rape, assault and harassment.
The movement has had a massive effect in France – with women in the country forming their own campaign against sexual harassment under the Twitter hashtag "BalanceTonPorc".
The hashtag translates as "rat on your pig" and encourages women to come forward with accounts of men who have groped, threatened or harassed them. A year after it was first used, it had appeared on close to one million tweets, according to one social media tracking site.
The study found that in Spain topless sunbathing remains popular – with the study showing nearly half of Spanish women have taken off their tops on the beach.
In Germany, 34 per cent of women have gone topless, compared to 22 per cent who say they have done so at least once in France, and 19 per cent in Britain. In Italy, the number of women who had gone topless was 15 per cent.
Join our new commenting forum
Join thought-provoking conversations, follow other Independent readers and see their replies