World Aids Day: Russia stands on brink of unprecedented HIV crisis as thousands of victims deny it even exists
As the international community marks World Aids Day on 1 December, Oliver Carroll investigates the growing community of Russians who refuse to accept scientific facts about their disease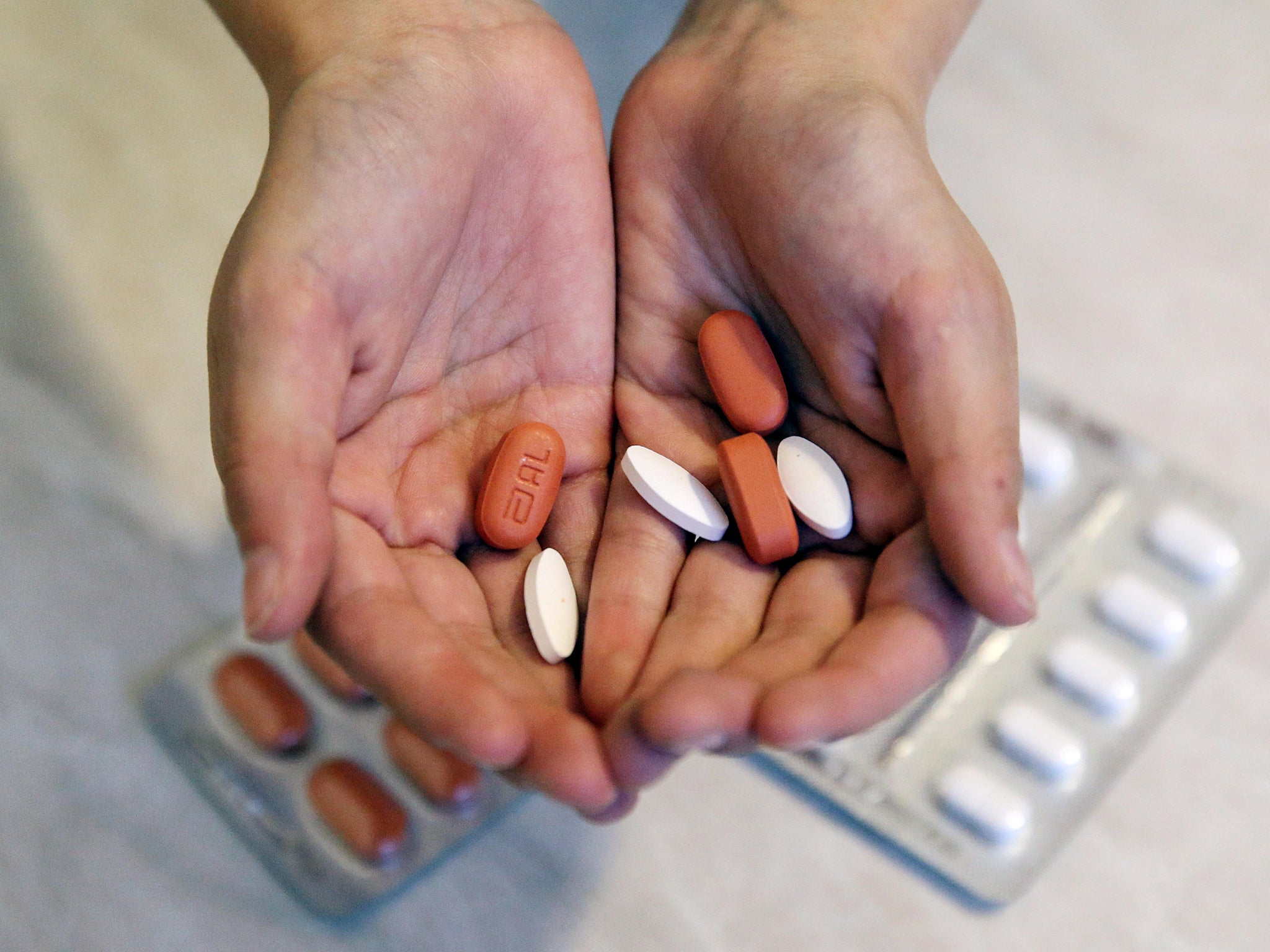 You can often chart the story of an HIV denialist live on social media. From dismissing the scientific truth about the virus to the development of Aids symptoms and ultimately to death, the progression is as predictable as it is heartbreaking.
"They said that if I don't give my son the therapy, he'd die over the New Year holidays. Of course, I didn't give him anything," wrote Sofia Kuzmina on 20 March 2013. Seven months pass, and she writes again. "Now he isn't smiling, he isn't sitting in his buggy. They killed my son. He's like a phoenix. Damned you Aids!" The boy died just before his fourth birthday.
This year, Russia recorded the third highest number of new HIV cases anywhere in the world. But trust in doctors remains low, and a joined-up public health policy lacking. Within the cracks, a cult of pseudoscience has taken root. Thousands, perhaps tens of thousands of Russians now deny the basic facts about HIV. In the last three years alone, there have been at least 70 deaths attributable to HIV denialism, many of them young children.
UK's longest-surviving HIV patient speaks out
Two weeks ago, authorities were finally moved to action. A regional court in Perm, western Siberia, took up the case of a woman who had ignored the protestations of doctors, and over three years withheld treatment from her dying eight-year-old son. The mother was sentenced to 18 months home arrest, the first ever punishment of its kind.
Meanwhile, a trial is ongoing in neighbouring Tyumen, over the death of a two-year-old girl denied treatment by HIV-sceptic parents.
For Kirill Vorobyev, a doctor specialising in infectious diseases, it is a case of too little and – quite evidently – too late. Why, he asks, did social services do nothing in the case of a 10-year-old girl who died in August in St Petersburg? Activists, after all, had repeatedly raised the alarm several times during the child's excruciating final months. For whatever reason, those in charge chose not to take her away from her foster father, a local priest.
"And what is 18 month home arrest in any case?" says Vorobyev. "That is a very lenient sentence for murder."
Since 2014, Vorobyov has managed a social media group on Vkontakte, Russia's Facebook, designed to counteract bogus online information about HIV. His group monitors Russia's denial communities for clues about people, especially children, who might be at risk. When possible, they alert the authorities and try to pull people away. Sometimes they are successful, but more often than not they are not.
HIV denialism can be a closed group, says Vorobyov, and the ties that bind leaders to new victims are strong: "Sometimes, there's nothing you can do."
"Denialism is usually a coping mechanism for people in crisis," says former HIV denialist Julia Vereshchagina. Vereshchagina found out her positive diagnosis in 2007, after being tested without her consent during a routine appendicitis operation. She found out the news after doctors paid a visit to her parents' house. They incorrectly told her mother that she had not just HIV, but full-blown Aids.
"That's when my denialism began – I understand the way I was told had a colossal effect on how I accepted things later," she says.
A positive diagnosis handled badly is often the main trigger for HIV denialism, agrees Kirill Barsky, programme director of Steps, an HIV patient group in Moscow. Vereschagina's case is an extreme example of how not to inform patients, but it isn't unique. Typically, Russians will discover their fate from an A4 envelope, he says. They won't even have to open it; the diagnosis will already be written on the doctor's white face.
Proper psychological support is unusual. If they are lucky, patients will be told about antiretroviral therapy, and about the possibility of extending their life expectancy to near-normal levels. Or they might not. Just as likely, they will come away with the impression they have contracted the modern-day plague, with no more than a couple of years of life left.
So desperate patients turn to alcohol, drugs, and then they turn to the internet. Here they make a discovery that HIV doesn't have to exist. That HIV doesn't cause Aids. That it's the toxic medicine and anal sex that cause Aids. Change the lifestyle, bathe yourself in hot springs, give yourself a silver enema, and everything will be just fine. Perhaps you'd like to buy this miracle cure for cancer too? These are, after all, very fertile grounds for all kinds of swindlers.
Russia's army of HIV conspiracists include prominent TV personalities like Alexander Gordon, but perhaps its most influential is a woman called Olga Kovekh. A former military doctor, Kovekh was, at least until recently, a regular "expert" on federal TV. She has dished out advice about the widest spectrum of medical conditions – doubting the existence of pneumonia, the benefit of vaccinations, and even suggesting TB could be cured with the proper administration of ham sandwiches. But it was on HIV where her wisdom was most pernicious. Her shadowy role advising the parents of young HIV denial victims has been so well documented that a local publication took to calling her "Dr Death."
The Independent tried on several occasions to speak with Kovekh, but unsuccessfully. In a series of aggressive messages, it was told by an anonymous administrator on the doctor's Vkontakte group – likely by Kovekh herself – to "mind its own f***ing business".
"It's like a sect: you're either with them, and that's OK, or you doubt things – and that means you're not praying properly," says ex-denialist Vereschagina. "If you're not getting better, it means you aren't following the recommendations, or you're depressed. I remember one denialist asked me if I had contracted HIV from stress."
For the quietly spoken head of the Federal Aids Centre, Vadim Pokrovsky, dealing with "demagoguery" is part of the job. It has accompanied his life's work at every step, he says – right from the moment he began looking for HIV-positive patients in what was then the Soviet Union.
"People used to dismiss the disease as a disease of capitalism, saying that Russia couldn't possibly have it because there was no prostitution here," he says. "Incidentally, that was also untrue."
It took a little while, but Pokrovsky and his team eventually documented the first HIV case in 1985, involving a migrant from South Africa, and the first case involving a Russian two years later. "Only when the top officials came and saw them did they believe such people existed," he says.
In the mid-1980s, not all of the scientific arguments had been settled. It wasn't yet proven that HIV caused Aids, whether this happened in all patients, or whether HIV was a co-morbid condition.
Famously, the American scientist Peter Duesberg wrote a paper in the Cancer Research journal claiming the "Aids virus is not sufficient to cause Aids and there is no evidence ... that it is necessary for Aids." Duesberg's arguments are the basis of the ideas of Russia's HIV denialists today. But they have been debunked conclusively, and Duesberg has been disowned by the scientific community.
Hundreds protest at Russian embassy over 'gay concentration camps' in Chechnya
"Three decades after the discovery of the virus, it all looks frankly absurd," says Pokrovsky.
When it appeared in 1996, so-called combination antiretroviral therapy transformed HIV outcomes. It is now not only effective at reducing viral loads to undetectable levels, but is also well-tolerated in patients. The UN has called for it to be at the centre of a push to curb the epidemic worldwide. It calls its model 90-90-90: if you catch 90 per cent of infections, treat 90 per cent of them immediately, and achieve undetectable viral loads in 90 per cent of the treated cases, you'll be in a good place.
Russia might be a world leader in testing, with 25 million tests administered last year. But on the treatment front, it is sorely lacking. Owing to shortages and the problems with the financing of drugs, perhaps only 30 per cent of affected Russians are treated.
"In effect, there are several hundred thousand people waiting in line for the drugs," says Vinay Saldanha, UNAids Regional Director for Eastern Europe and Central Asia. "Those are several hundred people who could be transmitting the virus."
Treatment has already made inroads into the epidemic in traditional hotspots such as Africa, says Saldanha. But Russia remains far from a breakthrough. What is worse, the epidemic looks to be moving to a new phase, making a definitive transition from vulnerable groups to the main population. Already half of new cases in Russia are now from heterosexual contact.
"That is enough to raise concerns that the country is heading the same route as Africa, where heterosexual sexual contact is now the main transmission," says Pokrovsky. "HIV is most definitely a problem for all Russians."
After a long time in relative denial, there are signs the Russian government is beginning to treat the problem with the seriousness it deserves. Last year, a new state strategy was drawn up, one that would commit Russia to a 75 per cent reduction in new cases by 2020, and to achieving proper treatment rates of 60 per cent in the same timeframe.
Buried in the second half of the strategy is also a promise to criminalise HIV denialism by the end of 2018.
"It's is a positive turn, no doubt, but so far it is also only words and promises," says Pokrovsky. "Until they deliver on it, and on money, the problem isn't going to go away."
Join our commenting forum
Join thought-provoking conversations, follow other Independent readers and see their replies