'Worst devastation in living memory' as Slovenia is paralysed by thick ice and snow
South-western areas of the country have been hit hardest in what some are describing as a large-scale natural disaster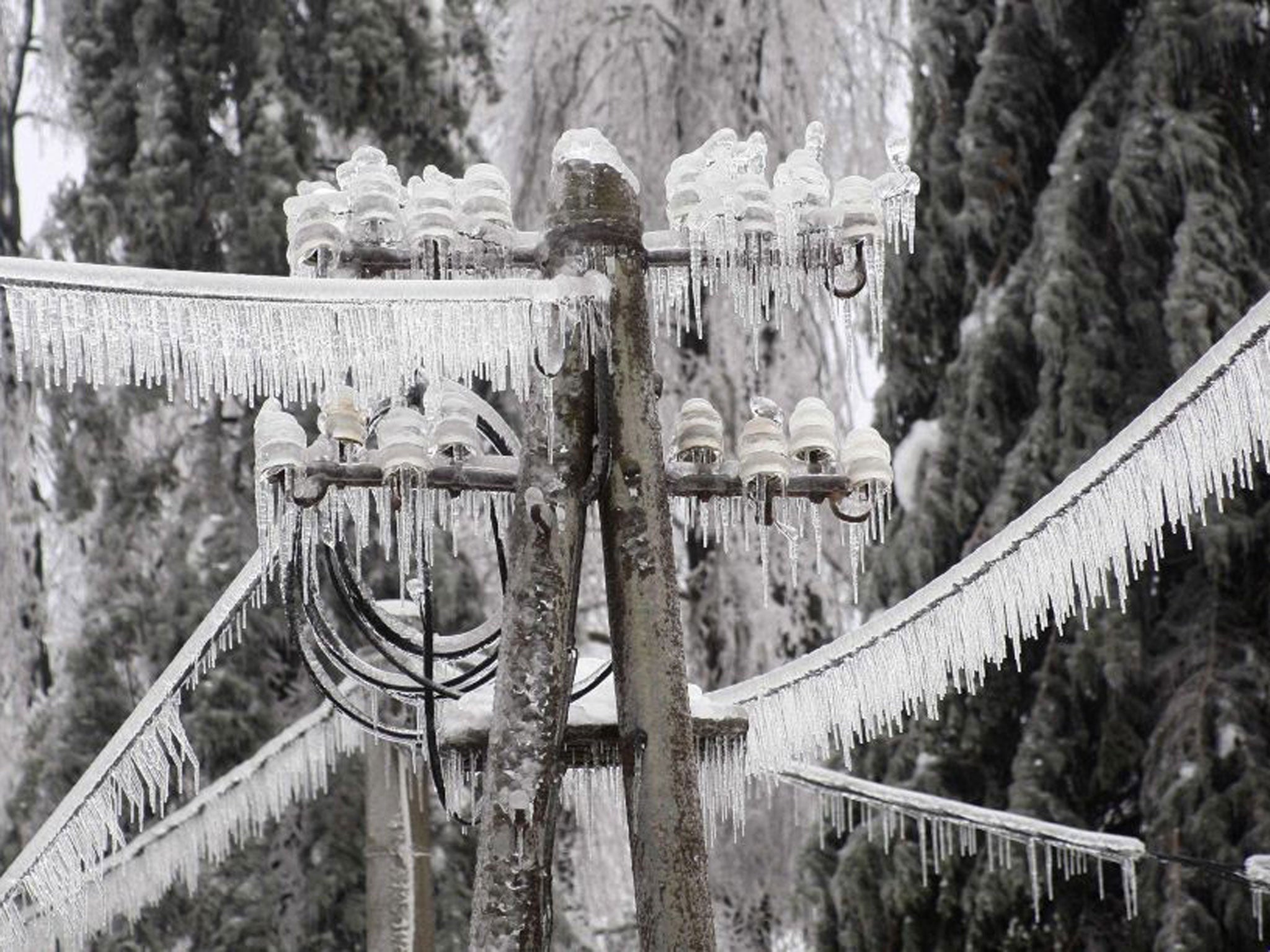 Snow and ice have inflicted "the worst devastation in living memory" in Slovenia, bringing down trees, freezing electricity lines and causing millions of euros worth of damage.
South-western areas of the country have been hit hardest in what some are describing as a large-scale natural disaster.
Some 250,000 people are thought to have been affected by the fluctuating temperatures which have caused snow to half melt then freeze again, leaving parked cars entombed in a thick shell of ice.
The Slovenia government has said that more than 40 per cent of the country's Alpine Forests, 1.2 million acres, have been damaged
In and around the the city of Postojna, in the west, people used axes to try to free their cars from ice 15 cm (6 inches) thick.
In pictures: Slovenia paralysed by thick ice
Show all 20
ATM machines have frozen, railways are at a standstill and Slovenia's busiest port, Koper, has ground to a halt.
Slovenia has suffered the worst weather in the region, which also hit neighbouring Croatia. The environment agency warned that more snow was on its way.
"After a brief 24-hour respite, a new period of bad weather is coming," the agency's Brane Gregorcic told a news conference. "It may not be heavy, but it will be an additional burden and create new troubles."
Prime Minister Alenka Bratusek said: "We will do everything we can to stabilise the situation as soon as possible, but it will take a while."
Additional reporting by Reuters
Join our commenting forum
Join thought-provoking conversations, follow other Independent readers and see their replies