Xenia, Ikea princess – and a right royal rumpus
Swedish chain wanted its ads to show royalty asleep in its beds, but German aristocrat insists firm's regal star 'is a nothing'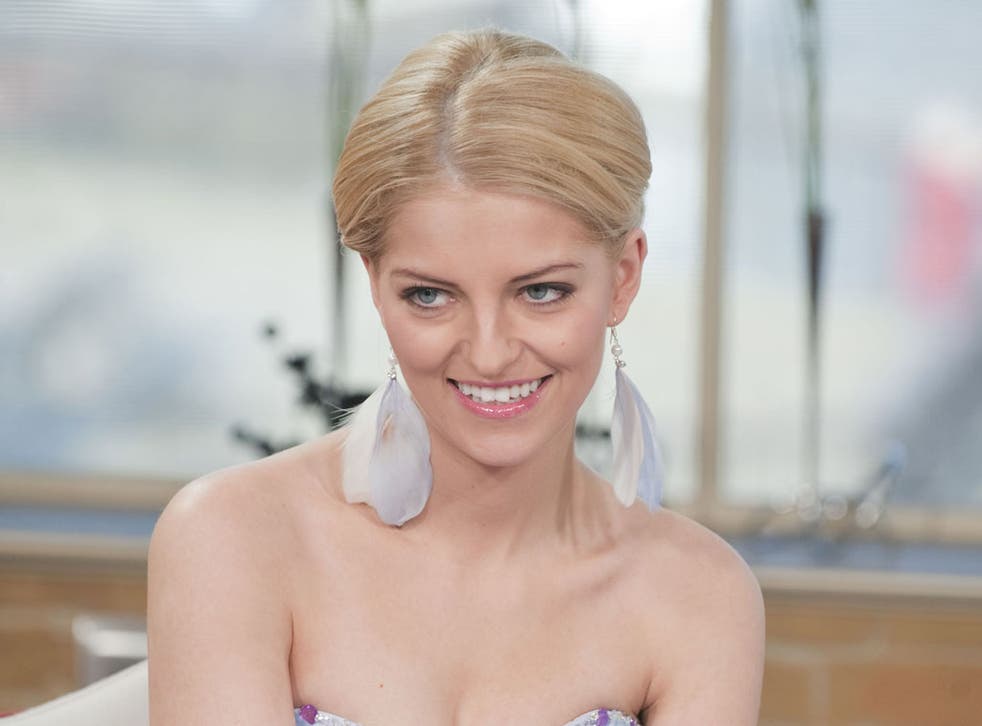 Her name is nearly as long as a Welsh railway station's, her mother is a hairdresser, and she claims she was sexually abused by her father at the age of seven, yet she has been recruited as a "real princess" by the Swedish chain Ikea to claim that its beds are the choice of royalty.
Blonde, blue-eyed and strutting on inevitable "tall heels", Princess Xenia Gabriela Florence Sophie Iris of Saxony appears in Ikea newspaper and radio advertisements throughout Britain. Photographs captioned "Sleep like a princess" depict the 25-year-old teutonic royal wrapped in floral bed linen. With her golden, regal mane cascading over the pillows, she lies apparently fast asleep on the Ikea mattress she chose only hours before.
"We created the ultimate pressure test – helping a princess sleep like a princess," said Katie Mackay, of the Mother advertising agency. "We had to test it with an authentic princess, who incidentally fell asleep on set. Ikea's mattresses passed the test!"
Yet there is a problem with Princess Xenia of Saxony's claims to royal lineage: under laws determining German nobility, she is not strictly a princess at all. Her father was a farmer. Her mother, Princess Iris of Saxony, is a four times married Düsseldorf hairdresser and the daughter of the now deceased Timo, Prince of Saxony.
The German house of Wettin, from which Princess Xenia purports to derive her title, angrily rejected her claim last year when the princess revealed that she was writing her biography: Xenia: The Life of a Princess in the 21st Century. Its 85-year-old head, Maria Emanuel, Margrave of Meissen, declared in an interview with the German newspaper Bild: "She is a nothing, she can't have a biography. This thing is a dreadful faux pas, a misfortune for the 1,000-year-old House of Wettin!"
German nobility experts say that Princess Xenia can claim nothing more than to be the great-great-granddaughter of the last ruling monarch of the German state of Saxony, King Friedrich August III. She nevertheless regards herself as a member of Germany's minor nobility. Its most prominent members include Prince Ernst August of Hanover, nicknamed the "piddling prince" after he was caught urinating on the Turkish pavilion at Germany's Expo 2000 exhibition.
Ikea's princess used her royal status to get on Germany's private ProSieben TV channel in 2004. She appeared with her own rock band, and, later, on a medieval reality TV show called Der Burg (The Castle). Two years ago she took part in the BBC3 reality series Undercover Princesses, in which she worked as an Essex hairdresser, claiming to be "Gaby from Germany", before revealing her royal roots to "gobsmacked" Essex men.
Princess Xenia struggled to discard her reality TV image by writing her biography, published last year. The 240-page book reveals how her farmer father refused to acknowledge her as his daughter until he was presented with medical evidence. It also claims he sexually abused her as a child and forced her to pose for pornographic photographs. Xenia's mother was convinced only after the police showed her the photos. The princess also writes that, aged 10, she was diagnosed with a brain tumour and underwent a risky operation several years later to have it removed.
At school her mother insisted that her royal heritage be kept secret. "But it all ended in my seventh year at school. We had a project, and my name, Xenia, Princess of Saxony, was written down for everyone to see," she writes. "I was bombarded with questions, such as: "Where is your crown? Do you live in a castle? And have you got servants?"
Xenia recently divulged that in 10 years she hopes to be "totally relaxed in a studio on some island composing film music". Just now, she lives with her dog in a shared, rented flat in Berlin.
Register for free to continue reading
Registration is a free and easy way to support our truly independent journalism
By registering, you will also enjoy limited access to Premium articles, exclusive newsletters, commenting, and virtual events with our leading journalists
Already have an account? sign in
Register for free to continue reading
Registration is a free and easy way to support our truly independent journalism
By registering, you will also enjoy limited access to Premium articles, exclusive newsletters, commenting, and virtual events with our leading journalists
Already have an account? sign in
Join our new commenting forum
Join thought-provoking conversations, follow other Independent readers and see their replies