On your bikes! Turkmenistan president orders entire nation to saddle up for national cycling day
Gurbanguly Berdimuhamedow has reportedly ordered all citizens to buy bikes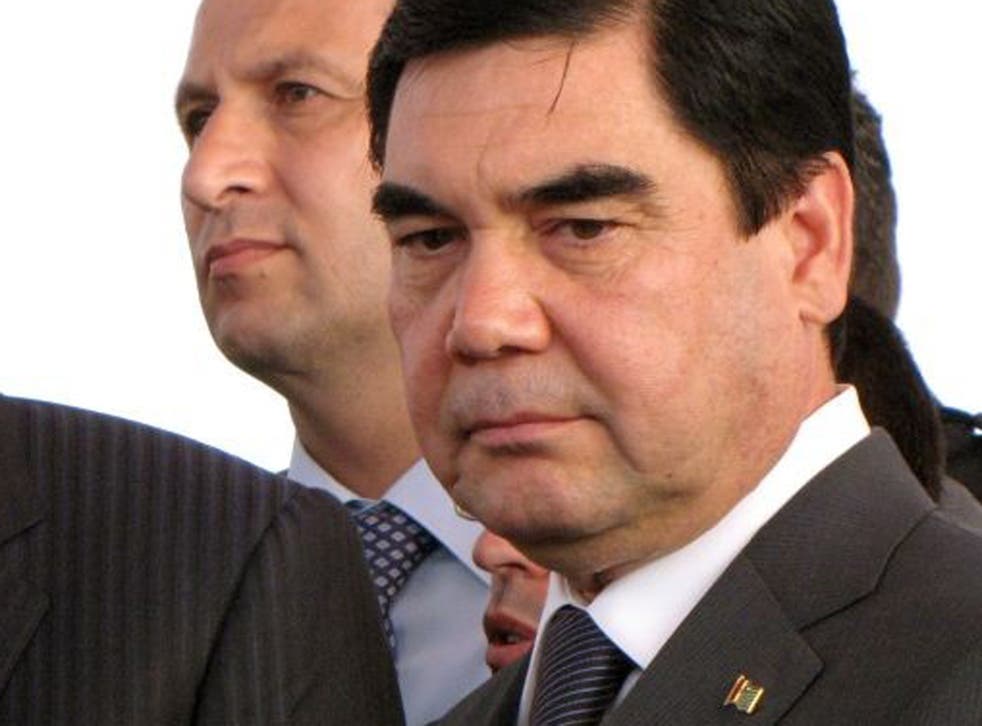 The leader of one of the world's most authoritarian states has gone to extreme lengths to promote cycling among his subjects.
President Gurbanguly Berdimuhamedow of Turkmenistan has reportedly ordered all citizens to buy bikes in preparation for a mass event on 1 September.
The gung-ho ruler of the the Central Asian republic was filmed last month "winning" a cycling race near the capital Ashgabat on his custom green mountain bike.
He has approved a four-year state programme to develop the sport and has previously ordered public officials and students to take part in rides.
"This campaign will help to boost health, ensure environmental security and promote cycling," he is quoted as saying.
In a despotic version of Boris Johnson's cycling promotion in London, the president expects the entire population of more than five million to take part in the ride next month.
"Prices for bikes have sharply risen in the country," reported opposition news website Chrono in an article picked up by the BBC. "By any means, all able-bodied individuals, pupils and students should have bikes by 1 September."
State television has previously showed the President riding horses and jet-skis as part of his attempt to appeal more accessible than former leader Saparmurat Niyazov, who died in 2006 and was considered a ruthless dictator.
But human rights groups say Turkmenistan remains one of the world's most repressive regimes. Jennifer Lopez was heavily criticised in July for singing "happy birthday" to the President. Her publicists insisted she would not have performed had she been aware of potential human rights abuses.
Join our new commenting forum
Join thought-provoking conversations, follow other Independent readers and see their replies