Yulia Marushevska: 26-year-old 'poster girl' of Ukrainian revolt made head of customs at crime-ridden Odessa
Anger as 26-year-old is named head of customs in the crime-ridden port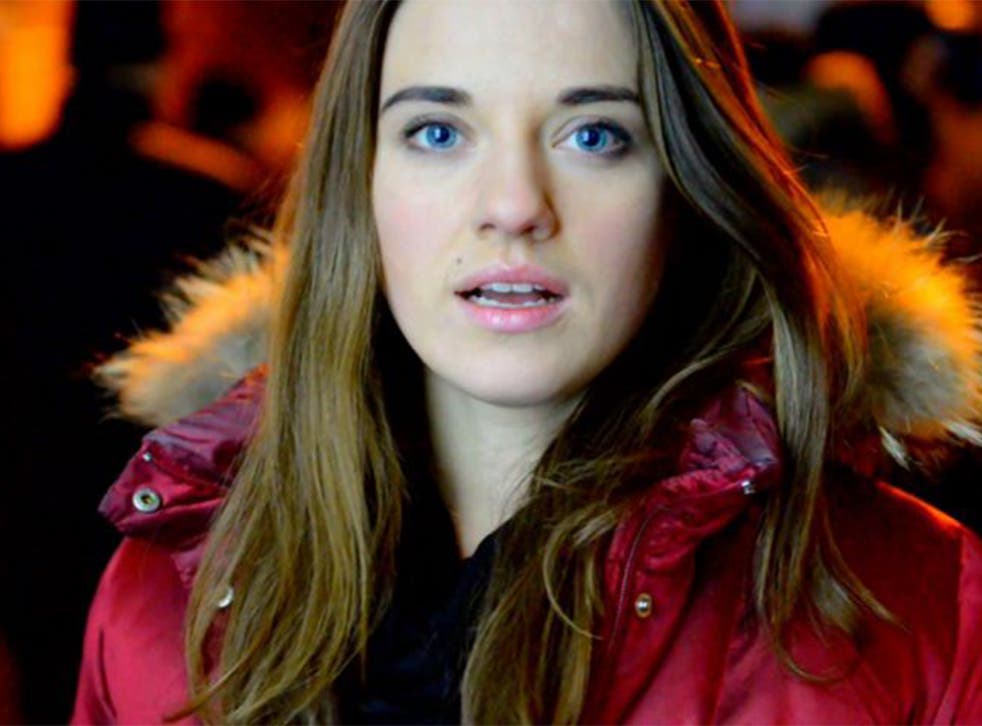 When Mikheil Saakashvili, the former president of Georgia and arch critic of Russia's Vladimir Putin, was appointed governor of Odessa in Ukraine, this summer, he vowed to wage war on corruption. The flamboyant, post-Soviet maverick insisted that even the most powerful oligarchs and entrenched vested interests would not escape his plans for radical reform.
His latest appointment, however, has dealt a humiliating blow to his self-styled crusade, with many fearing it could threaten to derail the pace and potency of the clampdown.
Despite having no experience in customs enforcement, Mr Saakashvili's 26-year-old protégée, Yulia Marushevska, today begins her new job: head of customs at Odessa's famous, lucrative and notoriously corrupt port on the Black Sea.
Ms Marushevska became a poster girl for last year's Maidan revolution after starring in a viral YouTube video, "I am a Ukrainian", filmed at the centre of the street protests that eventually toppled former Ukrainian president Viktor Yanukovich.
A cancer of crime, corruption and oligarchy burgeoned in the elegant port city of Odessa following the fall of the USSR, and continued under Mr Yanukovich's kleptocracy. Entrepreneurs complain that bribery is endemic and that government inspectors levy inflated fees by overvaluing cargo. Transparency International's Corruption Perceptions Index rates Ukraine 142nd in the world, alongside Uganda. Since the country declared independence 14 years ago, billionaire businessmen and crooked officials of all ranks have helped cripple the economy by plundering the state budget, as living standards for ordinary Ukrainians stagnated.
Odessa seaport's vital statistics - plus potential for profit - are eye-watering. Run in state-private partnership, it handles more than 40 million tonnes of cargo a year and has an annual capacity for four million tourists. Cargo ranges from oil and liquefied gas to metals, consumer goods and bulk foodstuffs.
Ms Marushevska has an arts degree from Kiev National University and studied at Stanford University in the US, but there are fears that her youth and drastic inexperience in maritime customs makes a mockery of Ukraine's pledge to clamp down on rampant corruption.
President Petro Poroshenko, who announced the appointment last week, has waded into the debate on her suitability for the high-ranking job, although his statement seemed to confirm rather than allay fears. "This is a modest, but very beautiful, efficient and talented woman, despite the fact that she has no training in customs," he said. "But she does have very good organisational skills."
Ukraine crisis: A timeline of the conflict

Show all 23
Mr Saakashvili, likewise, appeared unruffled by criticisms, hailing his acolyte's inexperience as "not a problem, but an advantage". He poured scorn on the previous customs regime, branding them "professional extortionists".
Mr Saakashvili's latest appointment has been greeted with disbelief by many Ukrainians. An agent with one of Ukraine's main shipping firms, who asked to remain anonymous for fear of being fired, told The Independent: "She may be young and pretty, but the customs regime there needs more than a PR facelift. My company pays 'fees' all the time to the Odessa port authorities on behalf of our overseas clients. It's been happening for years. This new figurehead may have good intentions but she won't know what's hit her."
"The big problem is that she seems completely unqualified for perhaps the hardest job in Ukraine – reforming one of the most corrupt ports in Europe," said an NGO official in Kiev, who declined to give his name. "Throwing her into that job is either a joke made in the face of the people, or a very calculated plan to establish control over the port authority. Time will tell."
Ms Marushevska, originally from a village in neighbouring Mykolayiv region, enjoyed a meteoric rise to become Odessa's deputy governor after joining Saakashvili's team this summer. When quizzed about her new role, she insisted that a strong team will compensate for her lack of knowledge. "I am happy that professionals are around me," she said. "I am going to communicate, promote and attract international partners." She added: "My purpose is purely political and does not require special training and experience in this field."
Register for free to continue reading
Registration is a free and easy way to support our truly independent journalism
By registering, you will also enjoy limited access to Premium articles, exclusive newsletters, commenting, and virtual events with our leading journalists
Already have an account? sign in
Register for free to continue reading
Registration is a free and easy way to support our truly independent journalism
By registering, you will also enjoy limited access to Premium articles, exclusive newsletters, commenting, and virtual events with our leading journalists
Already have an account? sign in
Join our new commenting forum
Join thought-provoking conversations, follow other Independent readers and see their replies